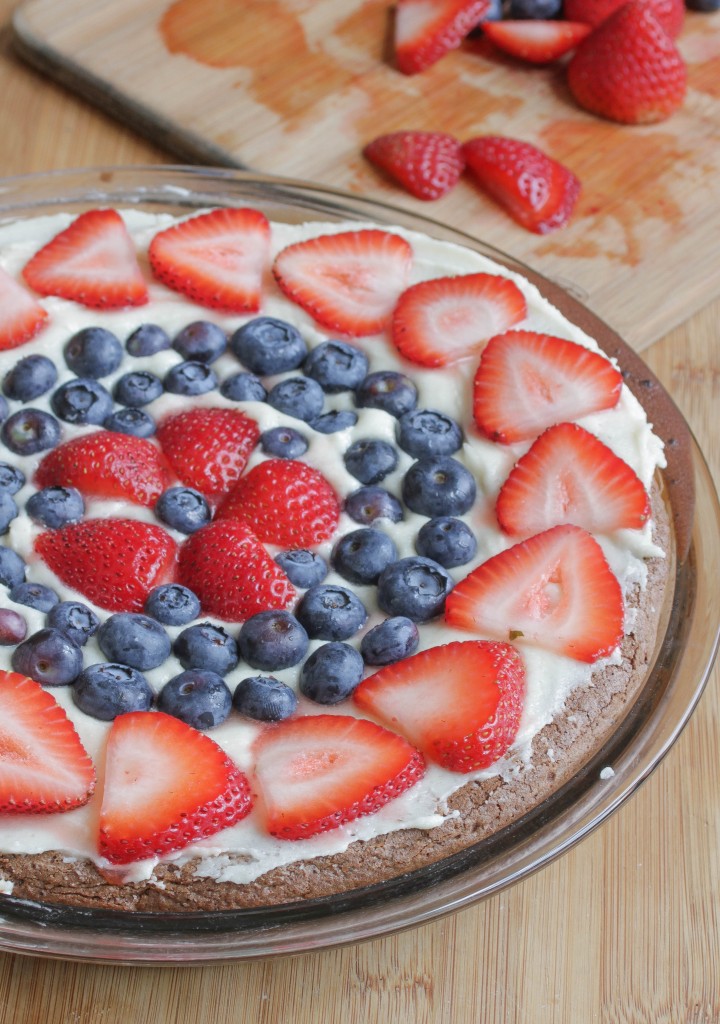 Cake is never my favorite dessert. Brownies, fudge and frosting are. So when I make a cake the fudgier and dense it is the better.
My mom's made this flourless cake for years. I first had it during passover at a bake sale when it was one of the few flour-free treats people would flock to. Since then it's been a go-to recipe.
The cake is just eggs, sugar, chocolate, and butter; it can't get any simpler than that. For the frosting I used a basic vanilla buttercream and fresh berries to make it festive. When adding berries to baked goods you make the shelf life much much shorter, so add them at the last minute and make sure to eat it up fresh!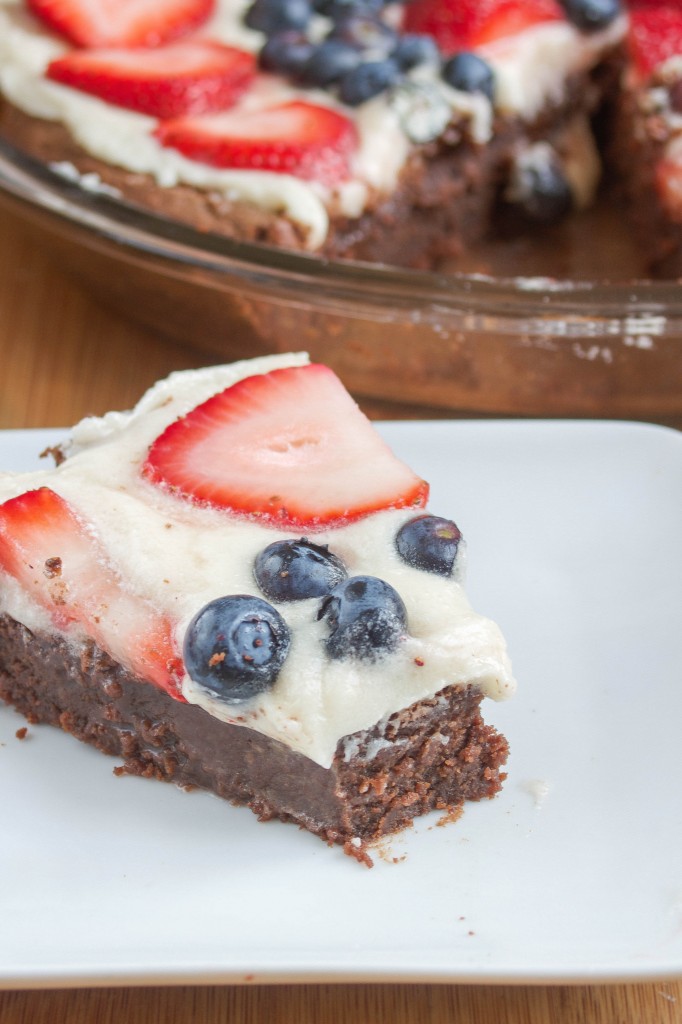 If you do prefer a lighter and cakier base, try this gluten-free recipe using almond and coconut flours. 
4th of July Flourless Chocolate Cake
Prep time: 20 minutes
Cook time: 40 minutes
Ingredients(Makes 20 servings):
For the cake:
1 stick butter, melted

3/4 cup sugar

6 eggs

1 cup chocolate chips OR 8.5 oz chocolate, melted
For the frosting:
1 stick butter, room temperature

2 1/2 cups powdered sugar

1 teaspoon vanilla extract

2 Tablespoons milk or cream

1 pint strawberries, sliced

1 pint blueberries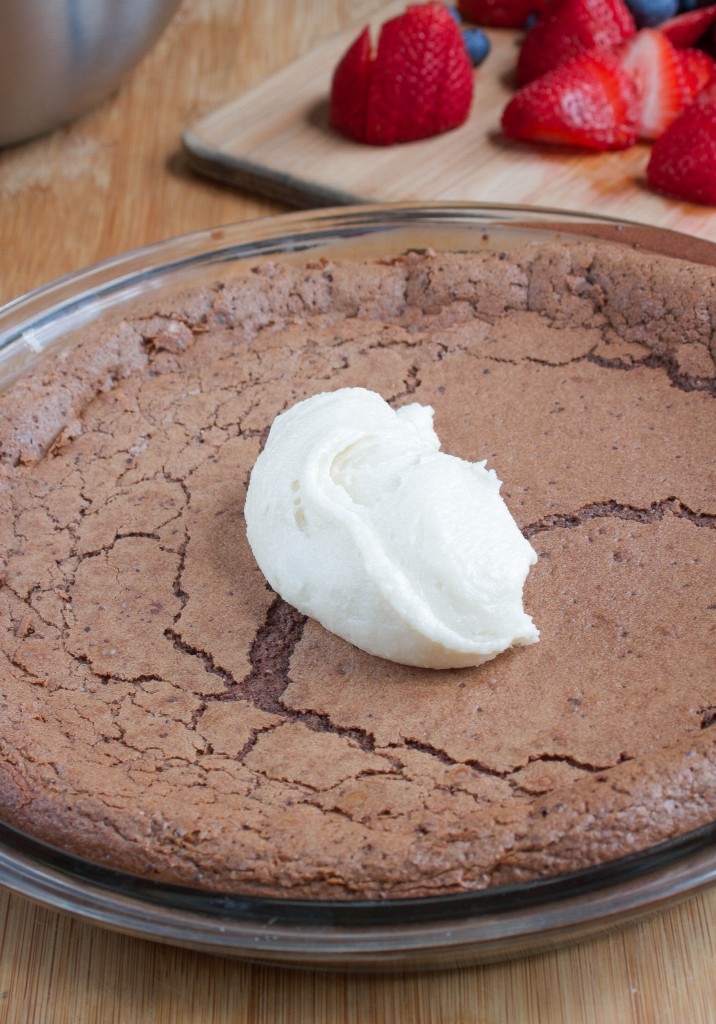 Method:
Preheat your oven to 350 degrees.

Beat together the butter and sugar, adding in eggs one at a time until all of them are incorporated. The batter should be smooth and ribbony.

Melt the chocolate in a double boiler or microwave.

Slowly temper the melted chocolate into the batter until it's completely mixed in.

Grease a 9-inch cake pan and pour the batter in.

Bake for 40 minutes or until a cake tester inserted into the center comes out clean.

Remove the cake and let it sit undisturbed until it cools to room temperature. It should deflate as it cools. Don't worry if the top cracks since it will get covered eventually.

To make the frosting, whip together the butter, sugar, vanilla, and milk until smooth.

Lightly dust the top of the cake with powdered sugar to make sure the frosting doesn't pull crumbs.

Spread the frosting on gently and evenly.

Arrange the strawberries and blueberries however you'd like right before serving. Store leftovers in a air-tight container in the refrigerator for up to 2 days.