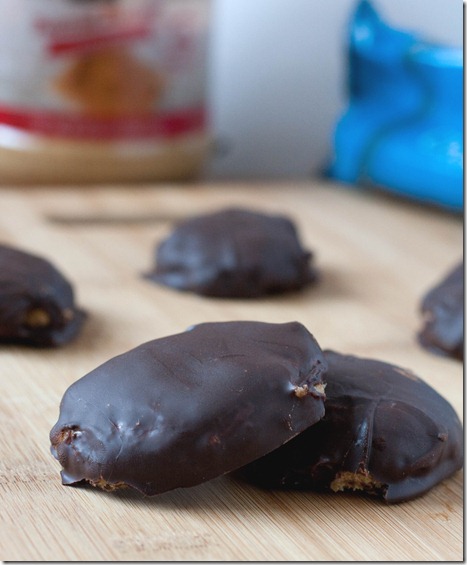 I'm a huge fan of Reese's. I don't think there's anything they make which I don't like. Well, besides the inside out peanut butter cups. And the white chocolate peanut butter cups. Seriously, what were they thinking? Well, we all make bad decisions.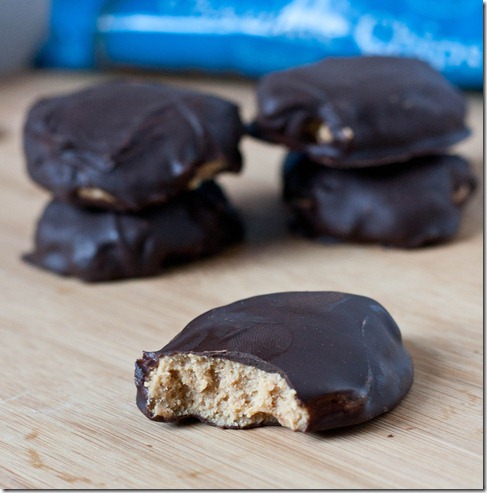 Anyway, any true Reese's fan can tell you that the holiday edition items are the crème de la crème. Whether it's the trees, eggs, or hearts, the peanut butter-to-chocolate ratio is so much more perfect.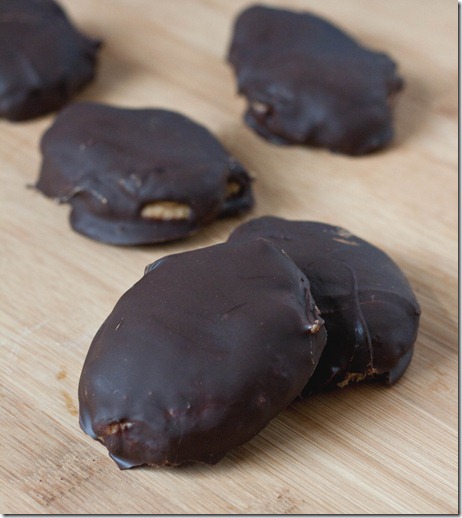 Why make regular peanut butter cups when you can make delicious(and festive!) eggs? You wouldn't. These were just as easy to make as regular cups, and I think I liked them more. I used peanut butter that was just peanuts and salt, but no-stir peanut butter should work as well. You could even use white chocolate instead of the semi-sweet chocolate, but I will judge you slightly(Just kidding… sort of).
Homemade Reese's Peanut Butter Eggs
Prep time: 30 minutes
Cook time: 0 minutes
Ingredients(Makes about 7 eggs):
1/2 cup peanut butter
2 tablespoons butter
1/2 cup powdered sugar
4oz semi-sweet chocolate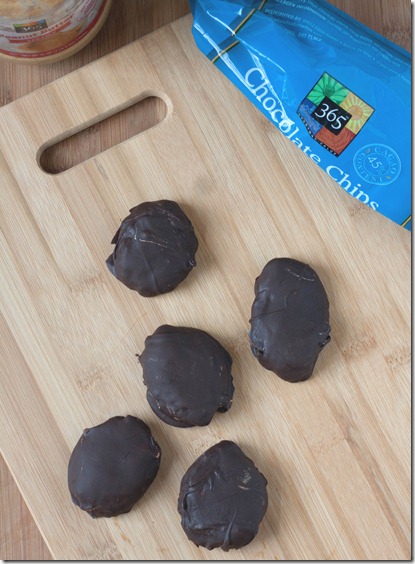 Method:
Melt the butter and mix in the peanut butter and powdered sugar until there are no clumps(If you're using no-stir peanut butter, you might want to melt that, too, so it's easier to mix together).
Refrigerate the peanut butter mixture until it's mostly solid.
While the peanut butter is chilling, melt the chocolate until smooth and silky. Let the chocolate sit at room temperature for 10 minutes once melted to cool slightly, but keep it hot enough so that it doesn't reharden.
To shape the eggs, take about an ounce of chilled peanut butter dough and roll it in your palm into a log. Then press down slightly on both sides to flatten. If the dough gets too soft during this process, stick it back in the refrigerator or freezer for 10 minutes to make sure that it's solid before touching the melted chocolate.
Drop the egg into the melted chocolate. Flip it using a spoon or a fork and spread the chocolate around the sides. Move the chocolate-covered egg onto a piece of parchment paper.
Repeat with all of the peanut butter and chocolate.
Refrigerate the eggs until the chocolate coating has hardened. Keep chilled for up to 2 weeks.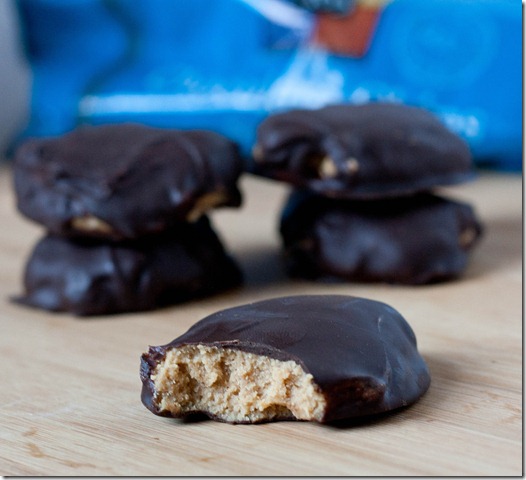 Just take my advice and double the recipe. 7 will hardly last a day.