I love minty things. Mints, candy canes, mint chocolate—any and all of it makes a perfect after-dinner treat. It's almost as good as brushing your teeth. Well… almost…
As soon as the stores started selling candy canes I bought the ingredients to make this. It's not hard and all yet impressive enough to give to friends and family.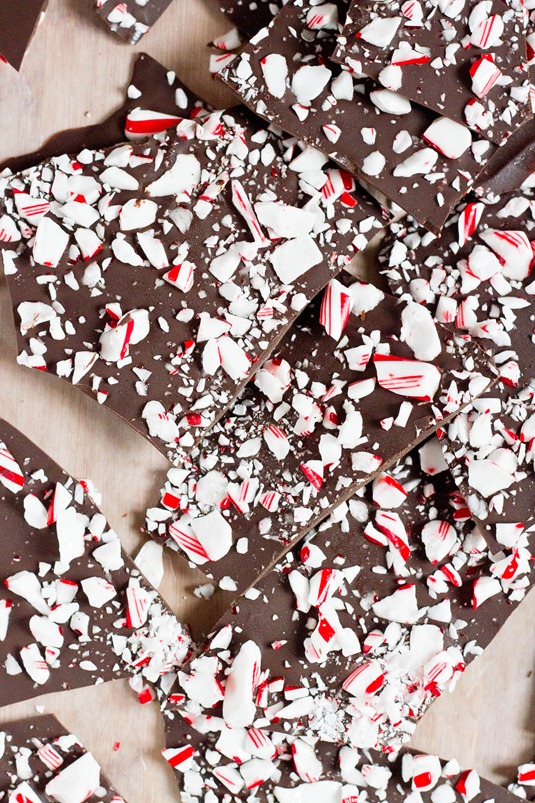 This is hardly a recipe. It's just 3 ingredients and nearly impossible to screw up(don't burn the chocolate) but still makes a thoughtful gift. If you want to vary things up, use white chocolate instead of dark.
Dark Chocolate Peppermint Bark
Prep time: 10 minutes
Cook time: 0 minutes
Ingredients(Makes about 16 servings):
10oz dark chocolate, chopped OR 1 1/4 cups bittersweet chocolate chips

1/2 teaspoon peppermint extract

4 candy canes, crushed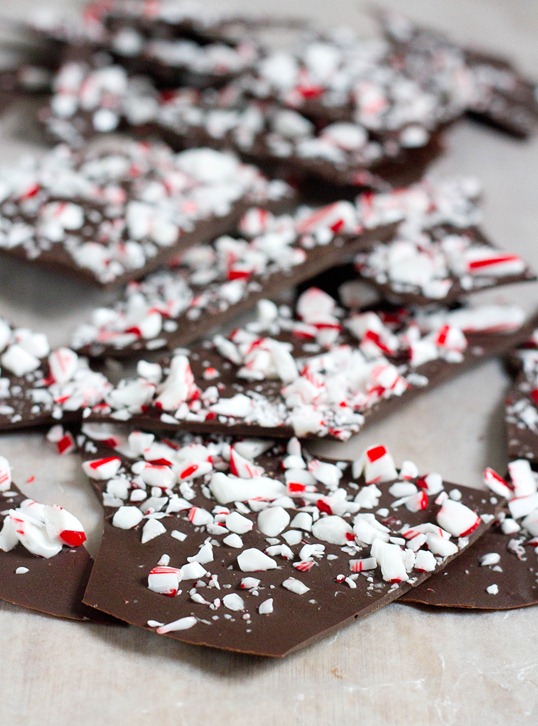 Method:
Melt the chocolate in a microwave or over a double boiler.
Once the chocolate is melted, mix in the peppermint extract until the chocolate is smooth.
Pour the chocolate onto a sheet of wax or parchment paper. Spread it out into a thin layer.
Sprinkle the crushed candy canes on top of the chocolate and press it in lightly.
Refrigerate the bark for 20-30 minutes to let it harden.
Break the bark into 15-20 uneven pieces. Keep refrigerated before ready to serve.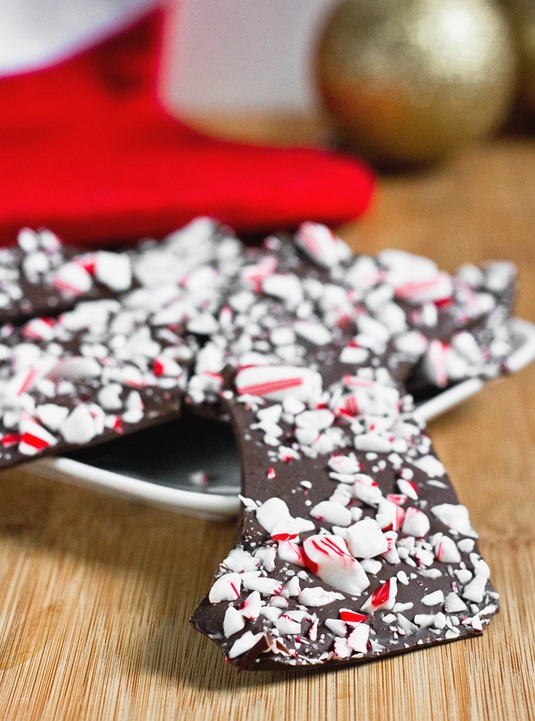 'Tis the season.