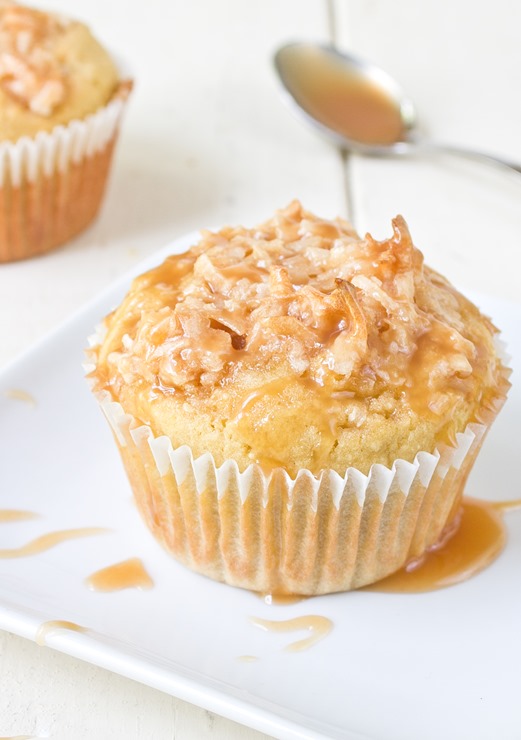 What do you do with a ton of caramel(besides eating it off of your fingers and spoons) other than bake with it? If you know please tell me because I still have a cup left after making these and about 12 new cavities.
The first thing I thought of was coconut and caramel. It's sweet and meaty and perfect to add textures. Adding it to muffins became a great way to start the day with something flavorful. These had a decent coconut flavor, but if you just love coconut then I'd recommend swapping in coconut oil for the vegetable oil and carton coconut milk for the regular milk.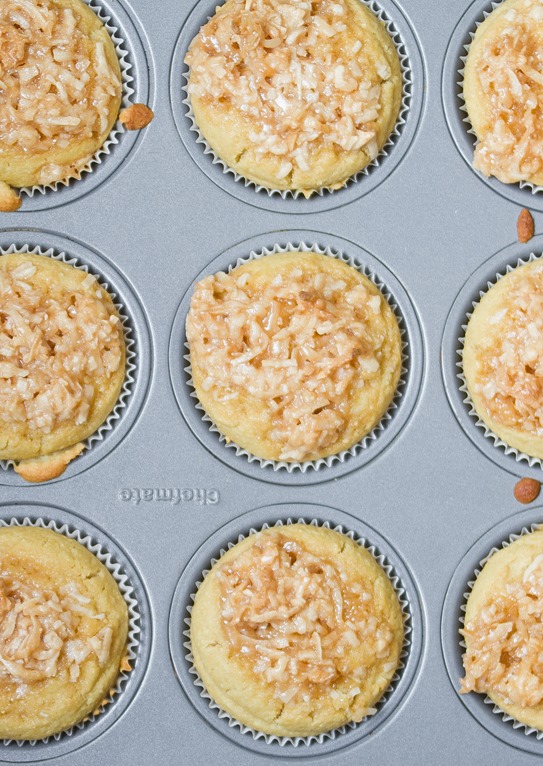 These are "muffins"(as opposed to cupcakes) in my mind because they aren't all that sweet; they're a perfect breakfast pastry to have next to a cup of coffee or tea. However, if you wanted them to be sweeter and possibly a dessert, I'd recommend adding 1/2 cup of sugar to the batter.
Coconut Caramel Muffins
Prep time: 10 minutes
Cook time: 25 minutes
Ingredients(Makes 9 muffins):
6 Tablespoons coconut flour
1 cup brown rice flour
1/4 cup sugar
1/2 teaspoon baking soda
1/4 teaspoon salt
3 eggs
1 cup milk
1/2 cup caramel sauce, divided
1/4 cup vegetable oil
6 Tablespoons shredded coconut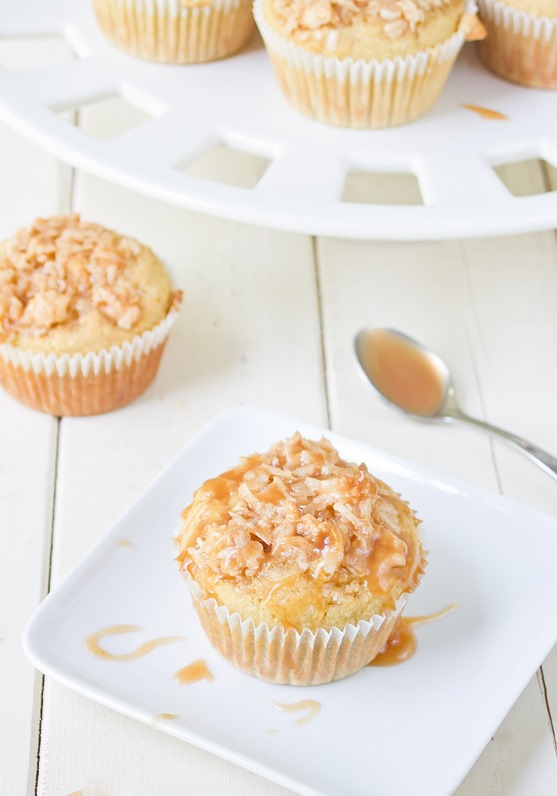 Method:
Preheat your oven to 350 degrees. Line 9 muffin wells with paper liners.
In a large bowl, sift together the coconut flour, brown rice flour, sugar, salt, and baking soda.
In a separate bowl, beat together the eggs, milk, 1/4 cup caramel sauce, and oil until mixed well.
Pour the wet ingredients in with the dry and mix until the batter is even.
Scoop an equal amount of batter into each paper liner.
In a small bowl, mix together the remaining caramel sauce and shredded coconut. Scoop roughly a tablespoon of the coconut mixture in the center of each muffin and press down lightly.
Bake for 25 minutes or until the muffins have set. Remove from the oven and let them cool before serving.