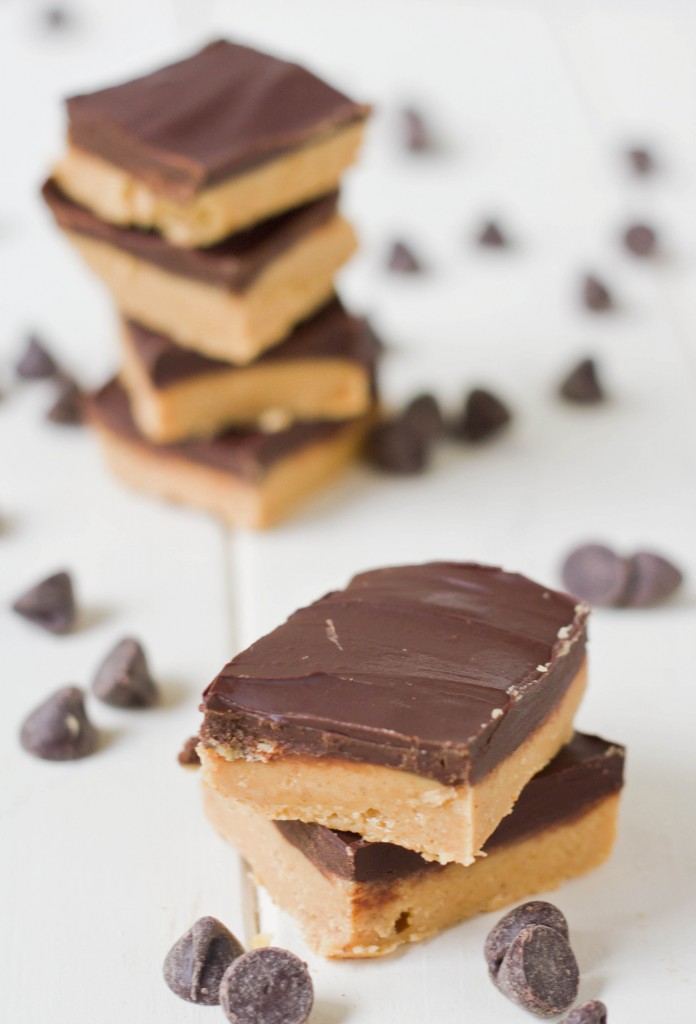 This is by far one of my favorite dessert recipes; it's one I come back to again and again, the kind I don't need to look at the recipe anymore to know how to make.
Chocolate and peanut butter is already an established pair, so you don't really need to do much to doctor or dress these up to make them a crowd favorite. Just a smooth layer of sweet peanut butter covered by a soft chocolate ganache is plenty impressive enough.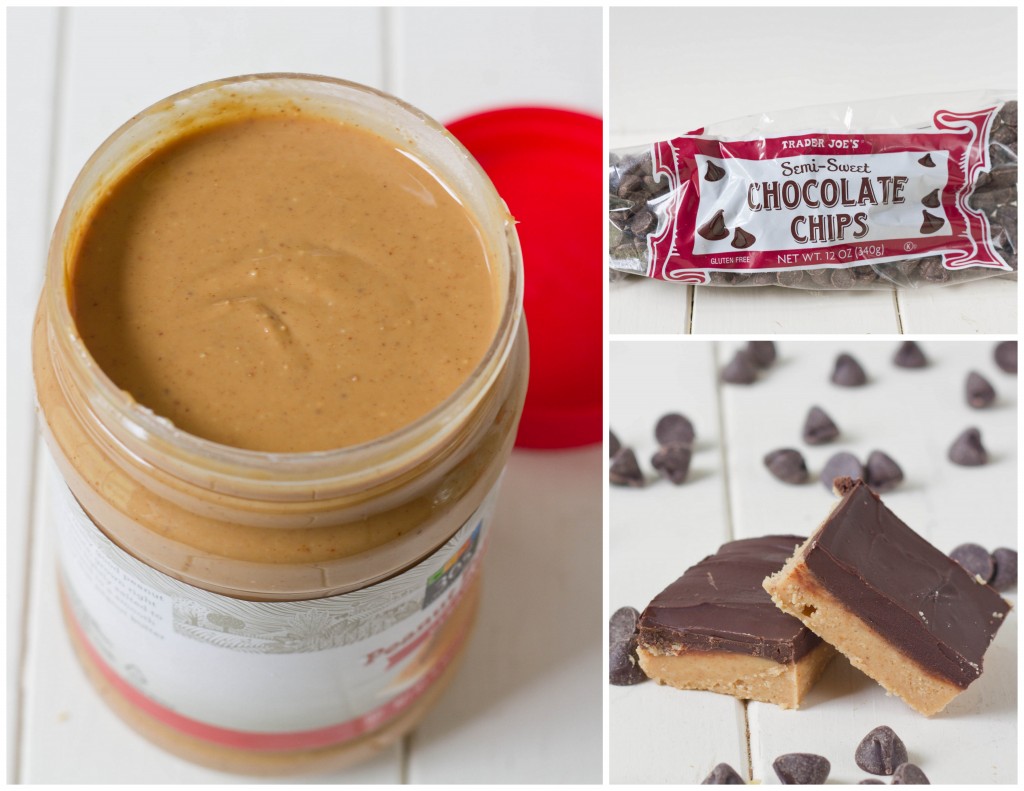 The best part about this recipe is that it doesn't need anything more than 4 ingredients that should always be in your pantry. If you want to elevate the flavor without much work, try using a special peanut butter like roasted honey or even almond butter. 
Chocolate Peanut Butter Bars(adapted from Oh Baby Bars)
Prep time: 15 minutes
Cook time: 0 minutes
Ingredients(Makes about 24 servings):
3/4 cup peanut butter, runny or no-stir

7 Tablespoons butter, divided

1 1/2 cups powdered sugar

10oz semi-sweet chocolate chips
Method:
In a large bowl, melt 6 tablespoons of butter along with the peanut butter until completely liquid.

Add the powdered sugar into the peanut butter and butter mixture and beat until completely incorporated. Press the peanut butter mixture into a loaf pan or a 9 x 9 pan for smaller portions.

Melt the chocolate chips and remaining tablespoon of butter together and mix. Pour this over the peanut butter layer.

Refrigerate until the chocolate has set. Cut at room temperature into 1 x 1 square servings.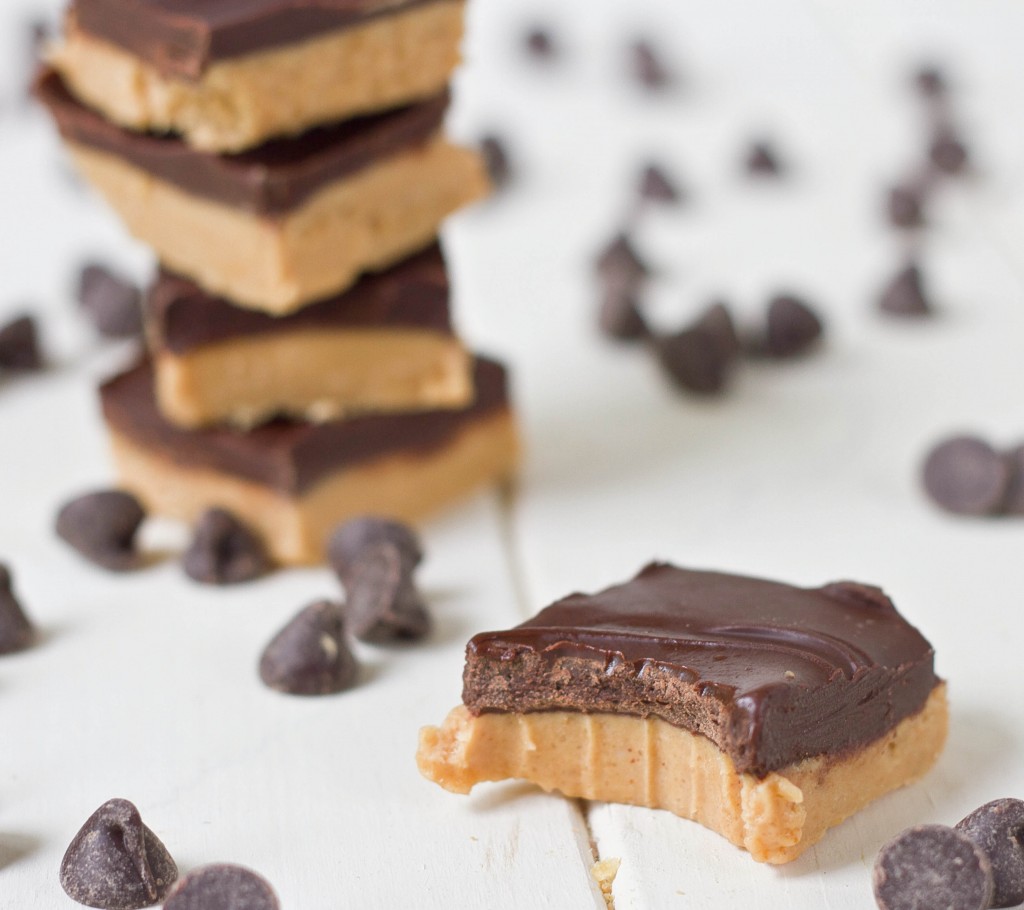 Totally worth the effort.