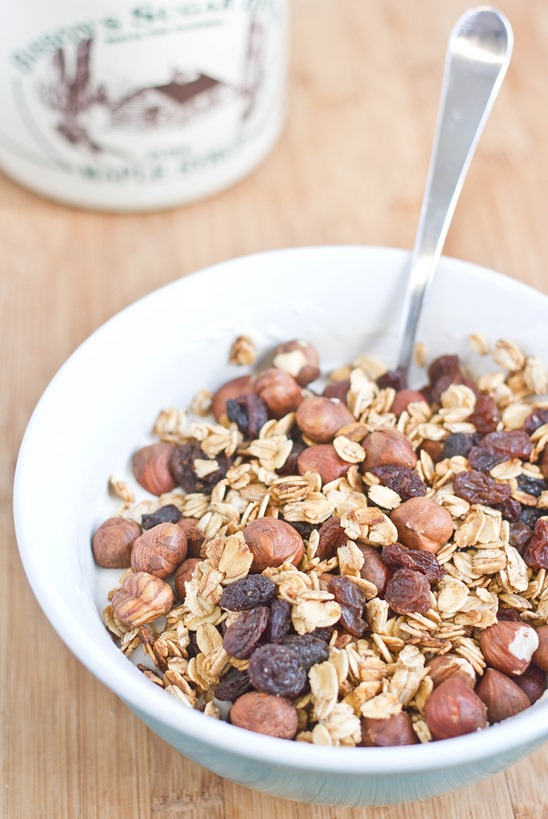 It's been a while since I've posted a recipe for granola. That's mostly because I've been reluctant to pay $7 for a bag of gluten-free rolled oats at the grocery store near me. But this week I finally caved in because I'd missed a bowl of hot, soft oatmeal in the morning and chewy, crunchy granola on my yogurt.
I love the subtle flavor of maple syrup; when I sweeten my yogurt I usually choose maple syrup over honey. It's even better with a little cinnamon and vanilla mixed in to remind you of warm french toast. This granola is great over some maple yogurt but also by the handful.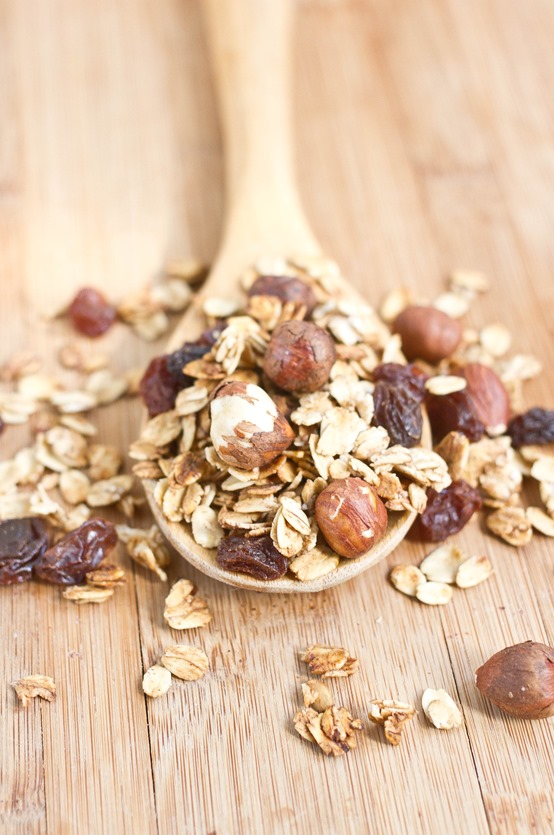 This granola isn't too sweet on its own. If you prefer a sweeter granola, increase the maple syrup to 1/2 cup. You can also add some chocolate chips once the granola has cooled for a fun flavor.
Maple Hazelnut Granola
Prep time: 10 minutes
Cook time: 20 minutes
Ingredients(Makes about 3 1/2 cups):
2 1/2 cup rolled oats

1/3 cup maple syrup

2 Tablespoons cooking oil

1 teaspoon vanilla extract

1/2 teaspoon cinnamon

1/4 teaspoon salt

1/2 cup hazelnuts

1/2 cup raisins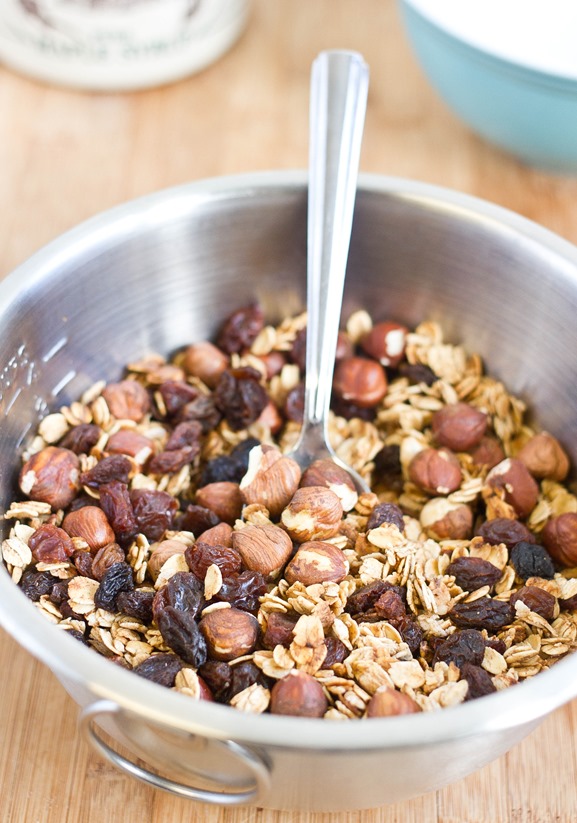 Method:
Preheat your oven to 350 degrees.

In a large bowl, mix together the oats, syrup, oil, vanilla, cinnamon and salt thoroughly.

Lay the oats out on a non-stick baking tray in a thin layer.

Bake for 20-25 minutes until the oats are toasted but not burnt.

Remove the granola from the oven and let the oats cool.

Once cool, toss the oats with the hazelnuts and raisins until thoroughly mixed.

Store in an air-tight container at room temperature when not eating.