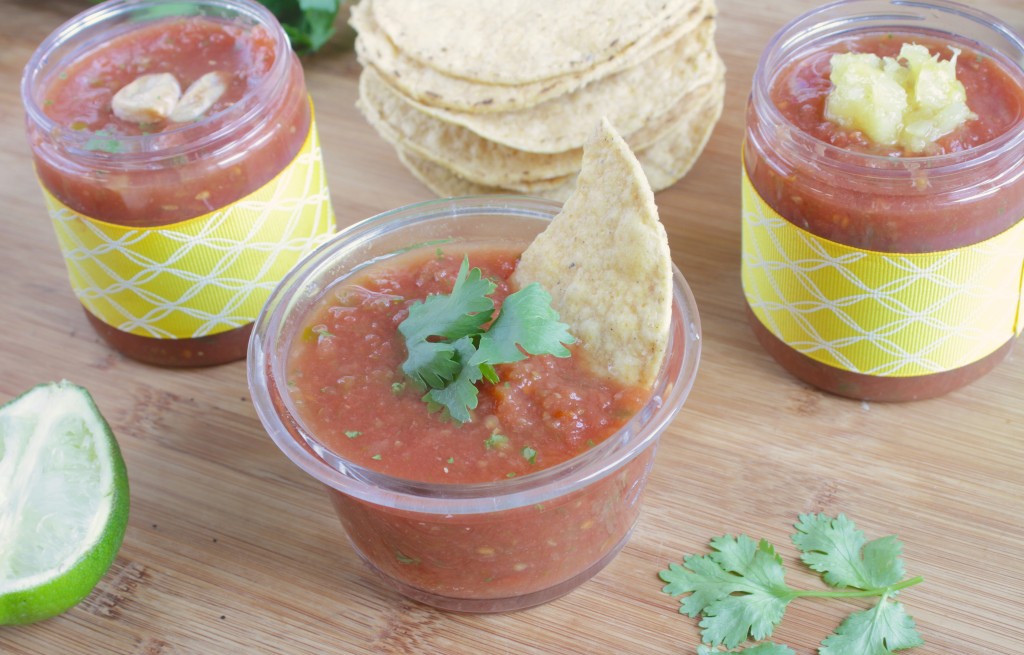 Salsa is by far my favorite condiment. I average between 1-2 jars a week from my everyday lunch and working it in to dinner some nights. I always used to think jarred salsa was "good enough" until I made my own and now I'm hooked.
Last week I shared my 2nd recipe on Life by Dailyburn, an easy 5-minute blender salsa recipe that you can make 3 ways. I pretty much insist that you not just look at it but make it, too. It's about as easy as can be and well-worth the effort. Serve it to some guests and they'll think you stole it right out of a Mexican restaurant's kitchen.
Check out the recipe, give it a try, and tell me what you think!