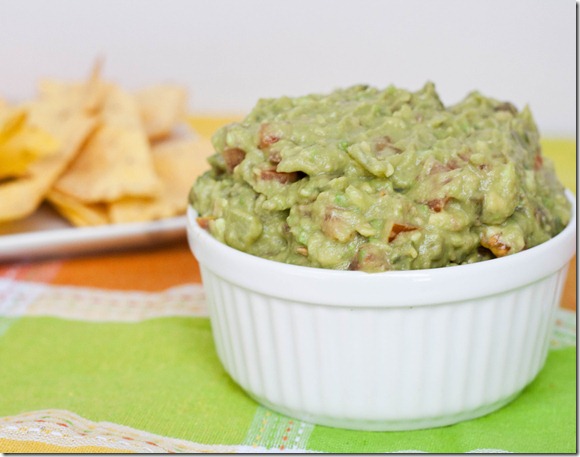 The Superbowl is coming up; I only know that because The Voice premiers right after it and that's what I really want to watch. Maybe I'll sit through 3 hours of football or maybe I'll just eat chips and dip the whole time and not look up at the TV; the latter sounds more fun.
I never really made guacamole before and my first time got off to a rough start: I confused jalapeno and habanero peppers. I'm pretty sure traditional guacamole has jalapenos. This one has habaneros which are a little spicier. I didn't wear gloves or anything while I was dicing it and ended up sniffling for the rest of the afternoon; those little buggers are hot!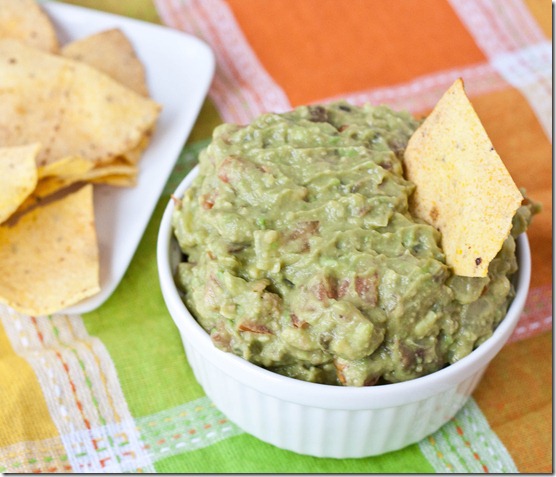 What makes this guacamole unique is that the onions are gently cooked. No one wants raw onion breath, especially at a party. Sautéing them in a pan in some water takes away that bitterness, and since it's cooked in water and not oil it saves the guacamole from getting too oily. You can include or exclude the cilantro based on your preference; I can't stand the flavor so I left it out.
Firecracker Guacamole
Prep time: 15 minutes
Cook time: 0 minutes
Ingredients:
3 ripe medium-sized avocadoes
1 small tomato
1/2 yellow onion
1 habanero pepper
1/2 Tablespoon lemon or lime juice
1/2 teaspoon salt
2 Tablespoons chopped cilantro(optional)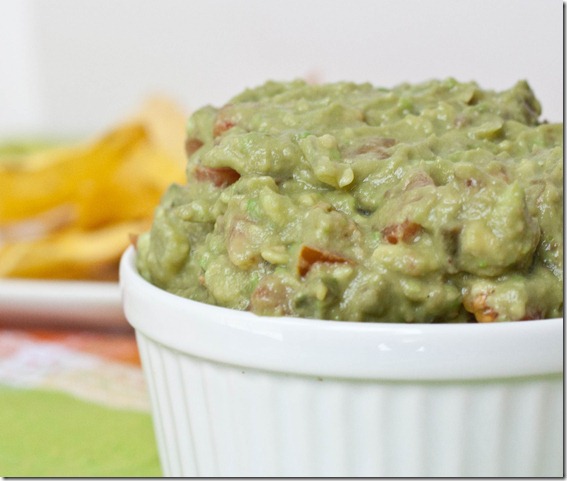 Method:
Peel and mash your avocadoes together in a large bowl.
Carefully dice the onion, tomato, and pepper. Add the tomato and pepper in with the avocado reserving the onion.
Heat a large pan over medium with a little water in the bottom. Quickly sauté the onion in the water for a couple minutes until the diced onions are semi-translucent. Remove from the heat and add in with the avocado.
Add in your citrus and salt and cilantro if using and mix all of the ingredients together.
Serve at room temperature. Store in the refrigerator for up to a day.
This wasn't the spiciest thing I've ever tasted but it certainly wasn't mild, either; it was right around my heat level. Just be careful to wash your hands after handling the pepper. Nobody wants to rub that into their eyes or worse.