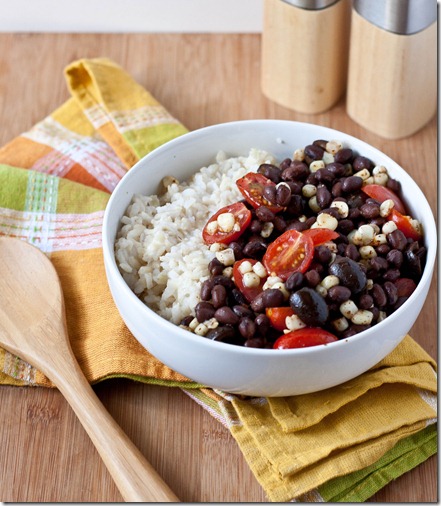 I'm usually too tired to want to cook at night; during the Summer I have the lovely excuse of not wanting to turn on a stove or a grill because it's already too hot. That's why I love bean salad recipes: You never have to cook them and they're easy to throw together.
It's really easy to make a big pot of rice and a bunch of bean salad and keep it for yourself to eat throughout the week. Most of the ingredients I used were canned, which is also a plus since I almost always keep them on hand. I'm not a big cilantro fan so I leave strong herbs like that out usually, but you could just as easily add them in. This would be best with a big plop of firecracker guacamole on top.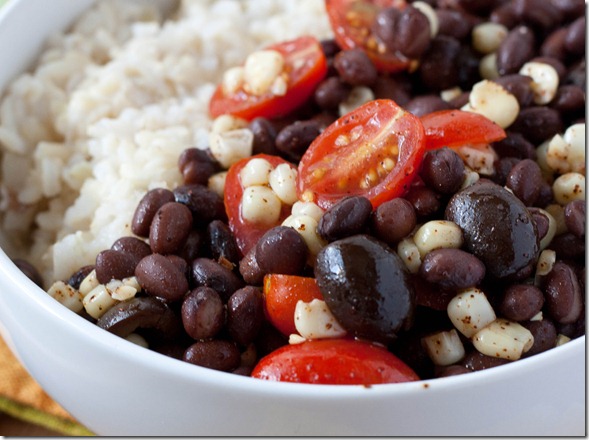 I left the onions out because I'm not a fan of the strong flavor. One way to get rid of the intense bitterness is to soak it in cold water for 5 minutes before dicing it.
Easy Black Bean Salad
Prep time: 10 minutes
Cook time: 0 minutes
Ingredients(Makes 2 servings):
1 1/4 cups black beans
1/2 cup corn
1/3 cup sliced cherry tomatoes
1/3 cup sliced olives
1/2 red onion, diced(optional)
1 Tablespoon olive oil
1 Tablespoon lemon juice
1/2 teaspoon chili powder
1/2 teaspoon salt
2 Tablespoons freshly chopped cilantro(optional)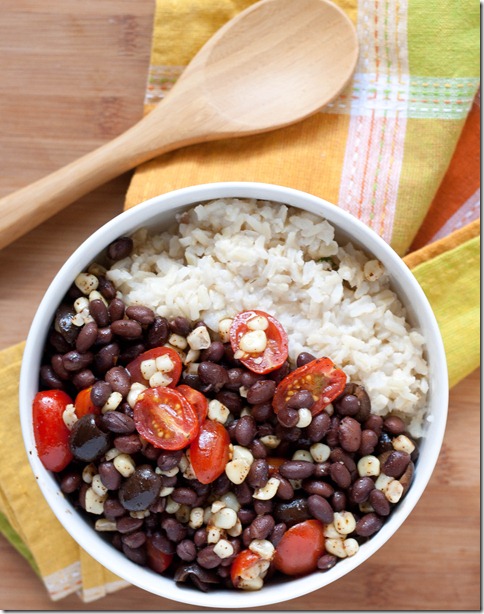 Method:
Take all of the ingredients and toss together until the salad is evenly mixed.
Serve with rice, tortillas, or over a bed of greens.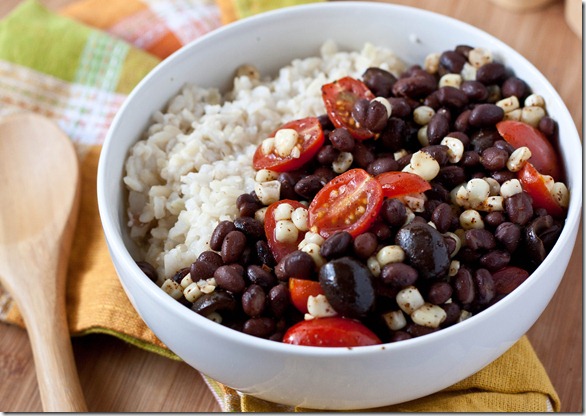 So simple and delicious. It feels like eating at chipotle only without the drive. What could be better than that?