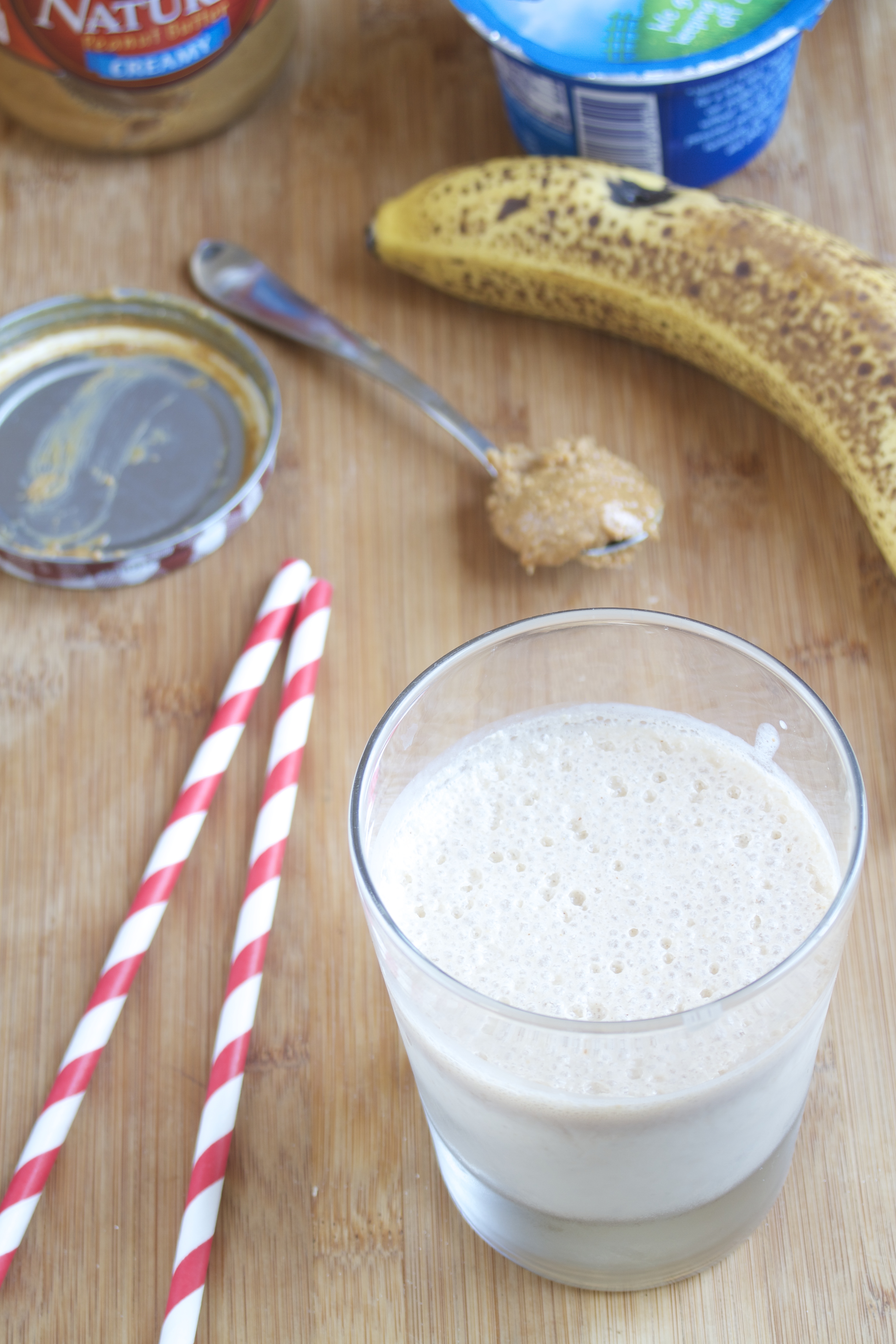 Marathon Monday is just a week away. Growing up in Massachusetts, it was always a big deal. I was shocked to find out it wasn't actually a national holiday and most people work on Marathon Monday.
This year Stonyfield Greek is the official yogurt of the 2014 Boston Marathon. They asked their Clean Plate Club members to write how Stonyfield Greek helps us through the marathon of life.
When I was marathon training, there were 4 foods I constantly ate: Peanut butter, bananas, oatmeal, and greek yogurt. After so many weeks you learn the little ways to not make every snack or meal taste like the last.
Even though I haven't registered for a marathon since 2011, I still make working out and running a routine. Making a smoothie instead of a meal is an easy, tasty way to refuel and move on to the next part of my day.
I never get tired of this recipe. It's not too sweet or overly peanuty; it's just the right balance of ingredients to be healthy and perfectly flavorful.
Peanut Butter Banana Smoothie
Prep time: 5 minutes
Cook time: 0 minutes
Ingredients(Makes 1 big or 2 small servings):
1 banana, sliced

1 Tablespoon peanut butter

1 5.oz Stonyfield vanilla yogurt

1/2 cup milk

6-8 ice cubes
Method:
Combine the banana, peanut butter, yogurt, and milk in a blender and mix until smooth.

Add in the ice cubes and continue blending until they're completely crushed and mixed in.

Pour and serve cold.