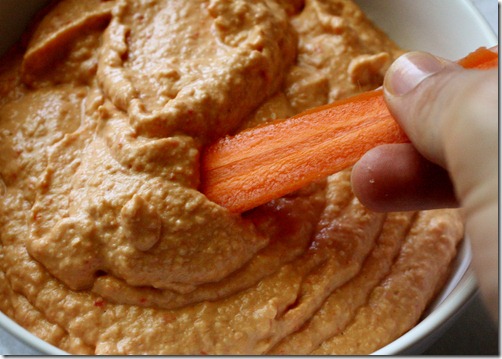 Whenever there's a sale on hummus, I always pick up the roasted red pepper flavor, because that's the one I've never made myself.
Now I don't have to think that way any more. After getting the tahini and red pepper, I was determined to figure out how they make the prepackaged hummus taste so good. It turns out it's not that difficult! This hummus comes out nice and creamy. It'd be even better with peeled chickpeas but I wasn't looking to impress anyone. You can even make it for date night to because there's no garlic; hummus lovers rejoice!
Roasted Red Pepper Hummus
Ingredients:
2 cups chickpeas
1 roasted red pepper with the skin peeled
1/4 cup tahini
2 Tablespoons neutral oil
1 Tablespoon white vinegar
1/2 teaspoon salt
1 1/2 Tablespoons sugar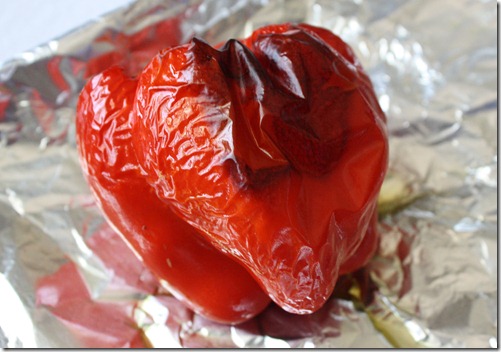 For the roasted pepper, heat an oven to 425 degrees. Cut the pit out of the pepper and lay it on a baking tray. Brush the pepper with olive oil and roast it for 15-20 minutes until the skin starts to blister away. Let the pepper cool before trying to peel off the skin.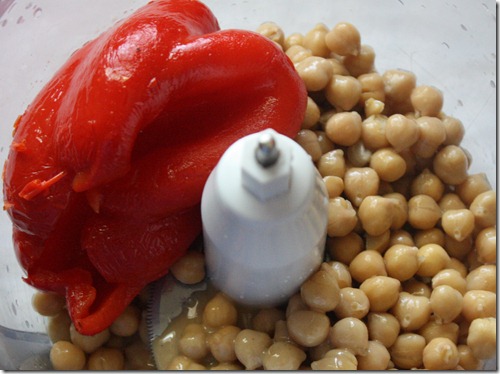 Add all of the ingredients into a food processor and blend until the hummus is completely smooth.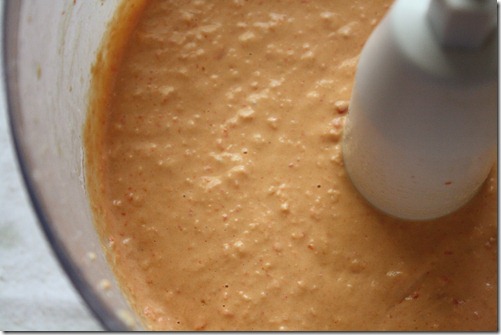 Move into a bowl to serve or store in the refrigerator in a sealed container for up to a week.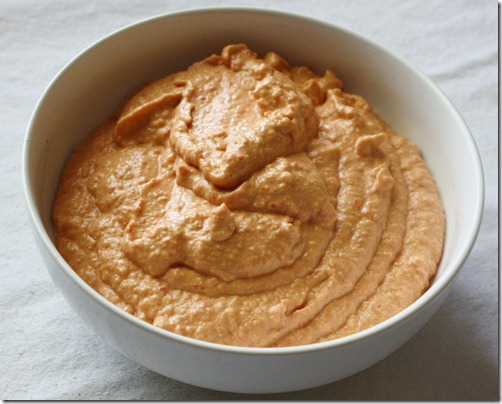 Serve with pita or crudités.