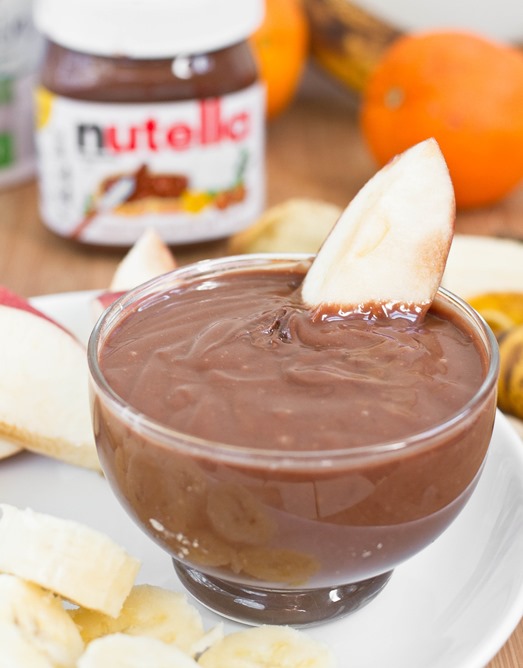 Nutella is one of those foods that I think everyone likes. Maybe it's not for everyone, but it has 17 million fans on Facebook so it must feel pretty loved. I'm sure all those birthday notifications must be a bitch.
Two years ago I shared a fruity peanut butter yogurt dip recipe and since then it's been pinned on Pinterest almost 190,000 times; who knew there were even that many Pinterest users? I've seen countless reviews and variations of it and this is another one to add to the list.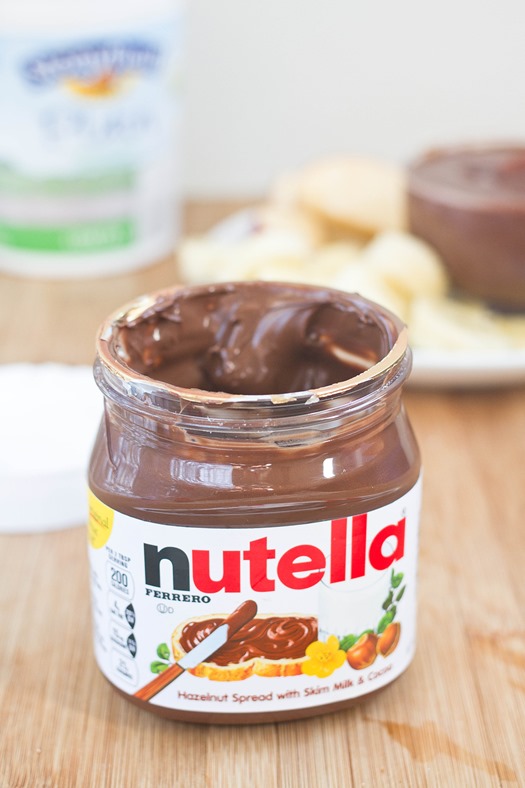 Nutella isn't exactly a health food but that doesn't mean you have to pass up on this delicious dip. There are plenty of all-natural varieties of chocolate hazelnut spreads out there and you can even make your own. If you're using a brand that's less sugar-laden you might want to add a touch more honey.
Nutella Yogurt Dip
Prep time: 5 minutes
Cook time: 0 minutes
Ingredients(Makes 1 cup):
1/2 cup Nutella
1/2 cup plain low-fat yogurt
1 1/2 Tablespoons honey(optional)
Method:
Combine all of the ingredients in a bowl and mix well.
Store in the refrigerator when not eating.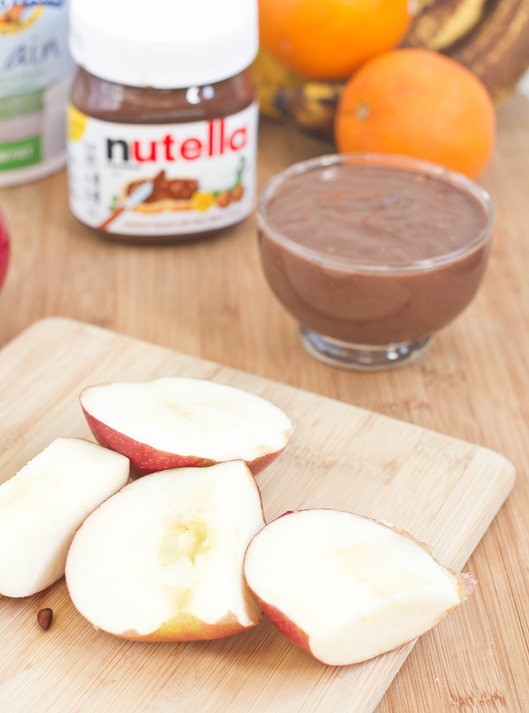 Serve on fruit, graham crackers, and fingers.