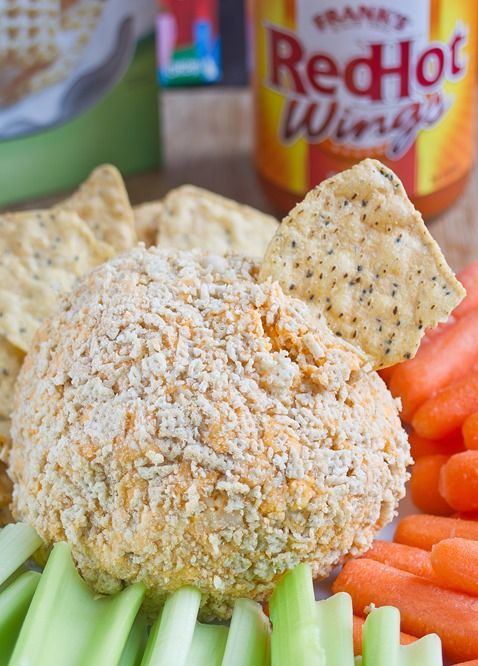 I love being challenged to make recipes with a few ingredients(a la Chopped). I think it's easier than starting with a blank canvas. Chex & General Mills challenged me to make something with Chex cereal and Frank's hot sauce—an odd combination for sure. But immediately I had an idea and I'm happy it turned out so well.
This recipe's a twist on a savory cheese ball and my vegetarian buffalo chicken dip. The last time I had that dip was for the Super Bowl; I think this one's going to be the winner for college basketball and any other party I go to this month. It's just as tasty but a little simpler because there's no baking involved—perfect for bringing to a party where you won't be able to heat anything up.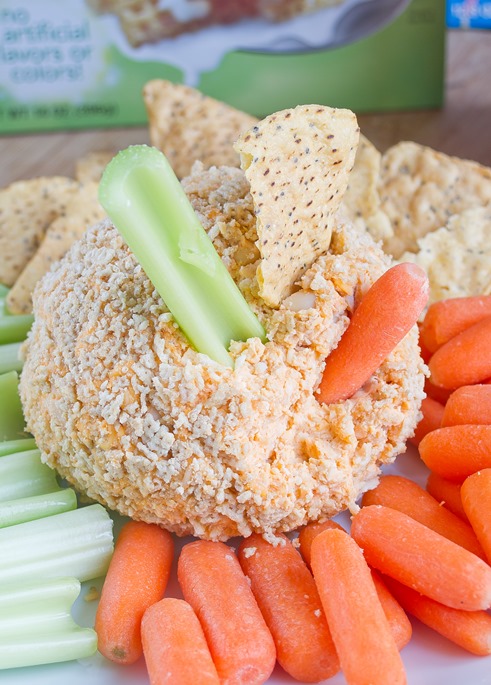 I debated which Chex cereal to suggest making this with. Using rice or corn makes it gluten-free, but some people might prefer wheat. I would recommend matching it to whatever cracker you're serving with this. If they're corn-based, go with corn, wheat-based go with wheat, etc.
Buffalo Cream Cheese Chex Dip
Prep time: 10 minutes
Cook time: 0 minutes
Ingredients(Serves about 8-10 people):
1 8oz block of cream cheese, room temperature
1/2 cup cannellini beans
1 cup shredded Mexican cheese blend
1/4 cup Frank's RedHot buffalo wing hot sauce
2/3 cup crushed rice, corn, or wheat Chex cereal
Chips and vegetables for dipping
Method:
Combine the cream cheese, cannellini beans, shredded cheese, hot sauce, and 1/4 cup + 1 Tablespoon crushed Chex cereal in a large bowl.
Using a potato masher, forcefully mix all of the ingredients until it forms a smooth, even-colored dip.
Using your hands and a clean, non-stick surface, form the dip into a ball.
Lightly bread the outside of the cheese ball with with the remaining Chex cereal.
Serve at room temperature with tortilla chips and vegetables to dip.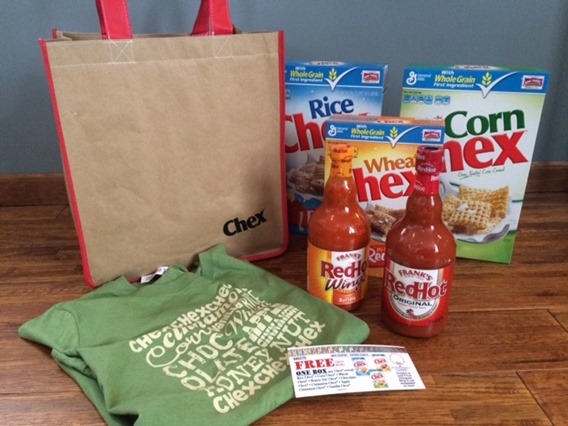 Giveaway:
Want to make your own? You can get the same inspiration I did to make this pictured above. Just do one or multiple entries as listed below and I'll pick a winner at 11:59pm on Sunday, March 9th.
Good luck!