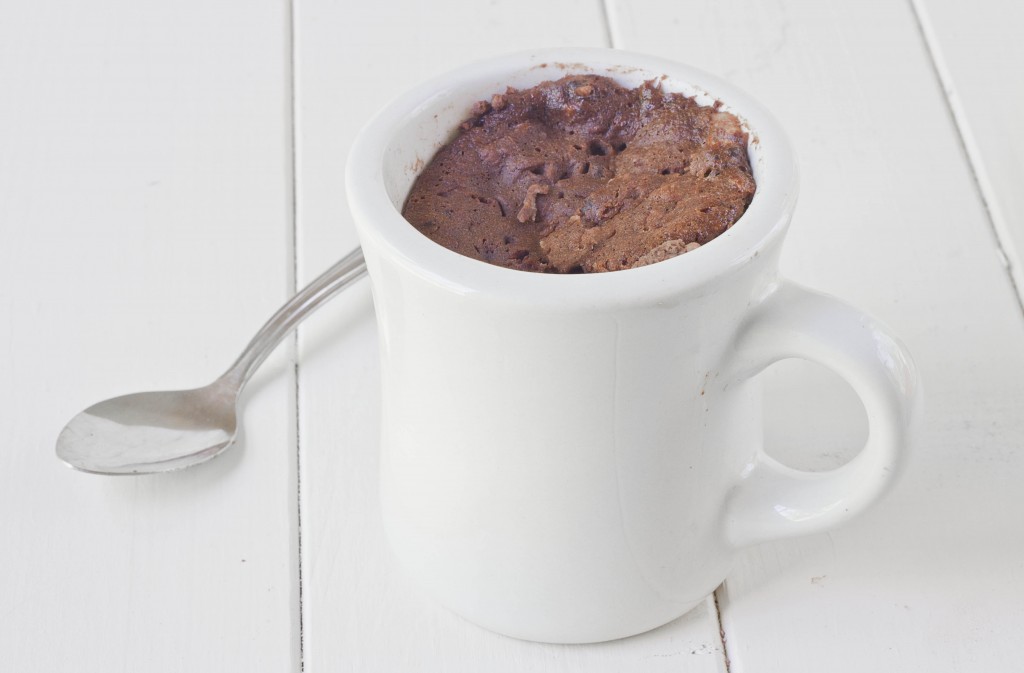 You're going to want to bookmark this one; trust me.
I never understood the appeal of mug cakes before recently. It seemed to me that if you wanted something chocolate and delicious you should put in the time and effort to bake some almond flour brownies and the extra hour would be well worth it. It also didn't help that most mug cake recipes aren't gluten-free, or—if they are—come out with a weird starchy taste to them.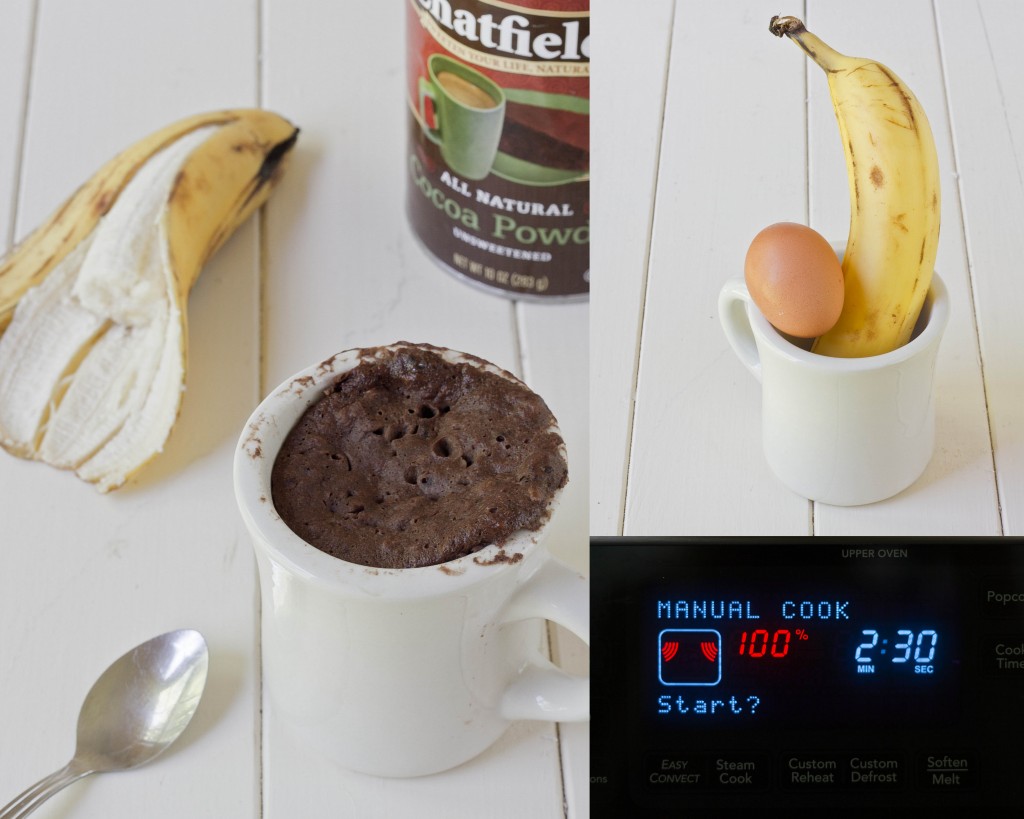 But now I've seen the light and have come around to mug cakes, partly because the oven I use was 3 floors below where I lived at the time I made this and partly because the recipe is so damn good. When I was trying the recipe, I also wanted something that was sort of healthy. This is healthy enough even to be eaten for breakfast, which I've done on a few too many occasions.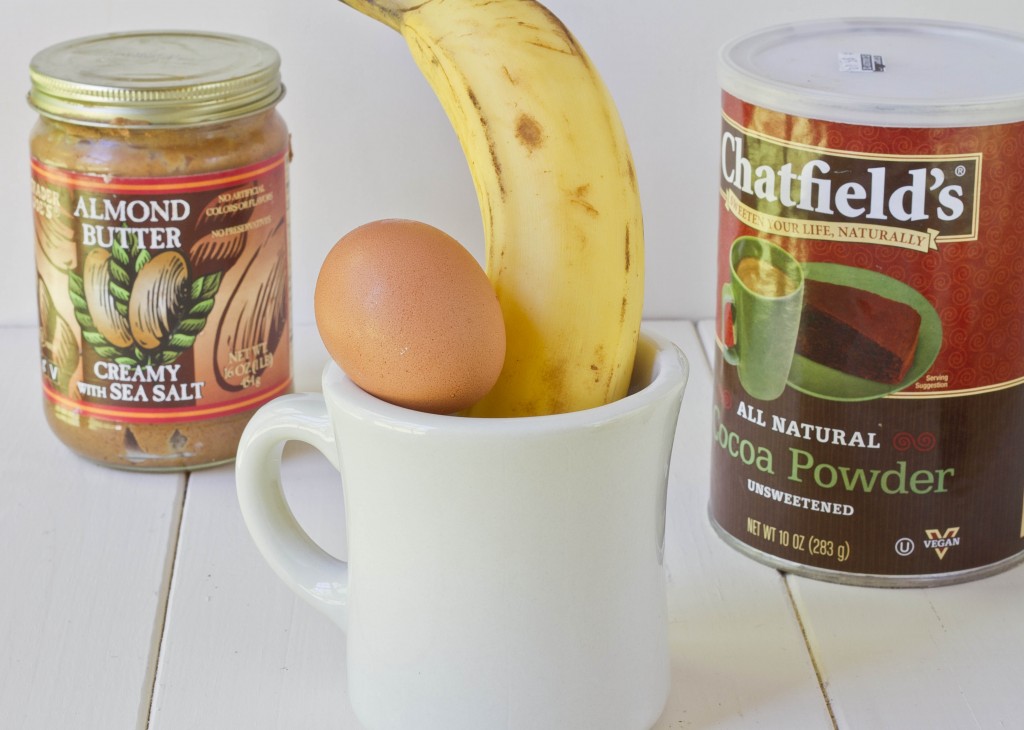 The original recipe is only 4 ingredients, but you can add in things like chocolate chips, walnuts, candied ginger, vanilla extract, and anything else to shake things up.
Paleo Mug Cake
Prep time: 5 minutes
Cook time: 3 minutes
Ingredients(Makes 1 cake):
1 small ripe banana

1 1/2 Tablespoons almond butter(or any nut butter)

1 egg

2 heaping Tablespoons cocoa powder

2 teaspoons sweetener(optional)

Chocolate chips, walnuts, dried fruit, or other mix-ins(optional)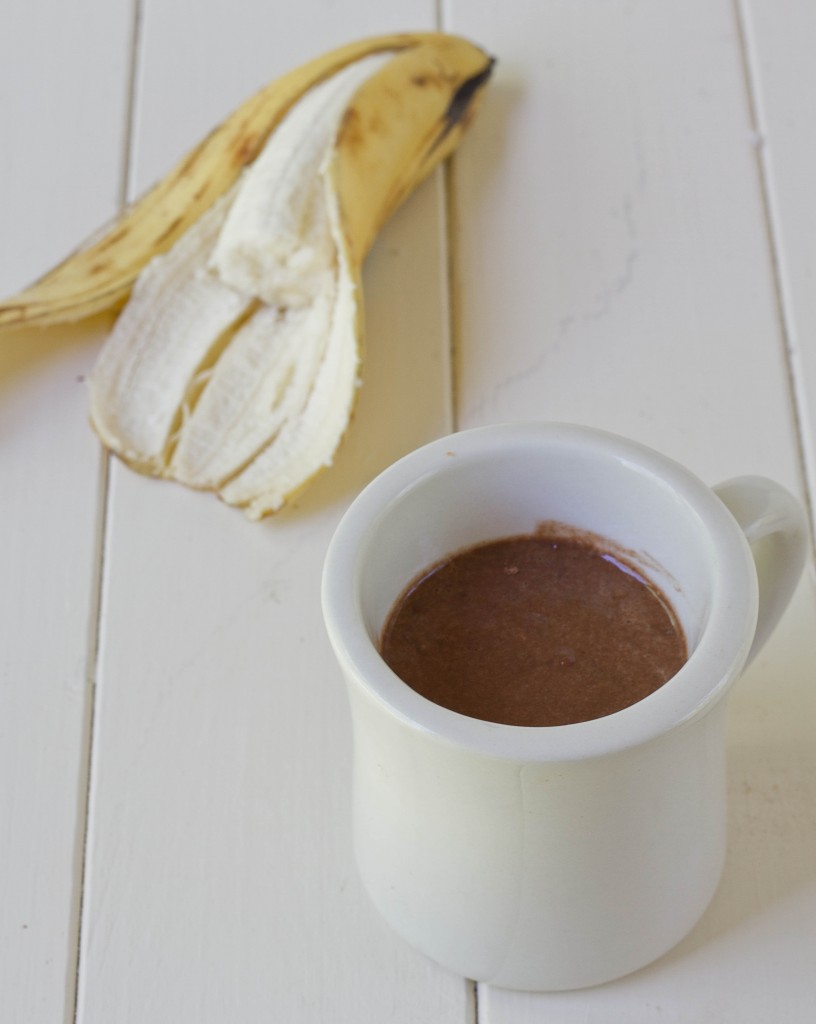 Method:
With a fork, mash the banana into a smooth puree.

Mix the almond butter, egg, cocoa powder, and extra sweetener if using into the banana puree until it forms an even batter.

Fold in any mix-ins into the batter that you'd like. Otherwise, our the batter into a mug or other microwave safe container. Be sure to only fill the container up to 2/3rds the way because it will expand in the microwave.

Microwave on high for 2 and 1/2 minutes until the center is set. Carefully remove the mug from the microwave and enjoy hot, cold, or at room temperature.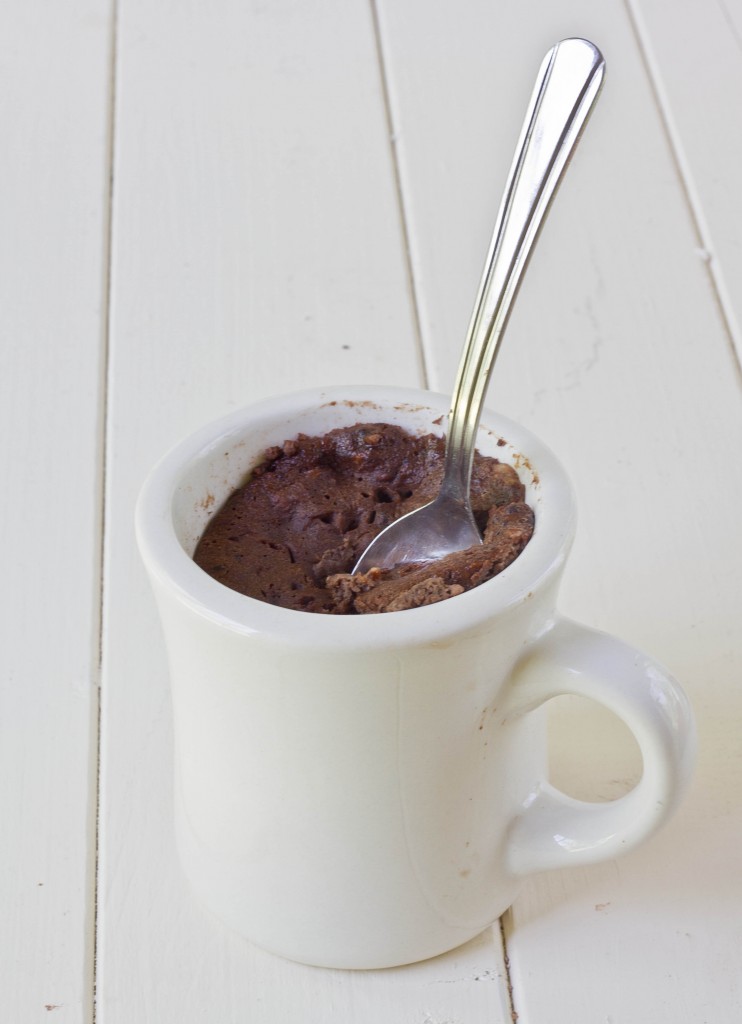 I don't add sweetener to mine and it still tastes delicious. I've only ever made it with almond butter but I'm sure peanut butter would be a nice alteration. The banana flavor is definitely prevalent, especially once it cools, but that only reminds me of a chocolate covered banana which I love. The best things about these cakes are that they don't have any sort of flour flavor to them and are rich and fudgy like a brownie. The worst thing about this recipe is once you make it you'll never stop.