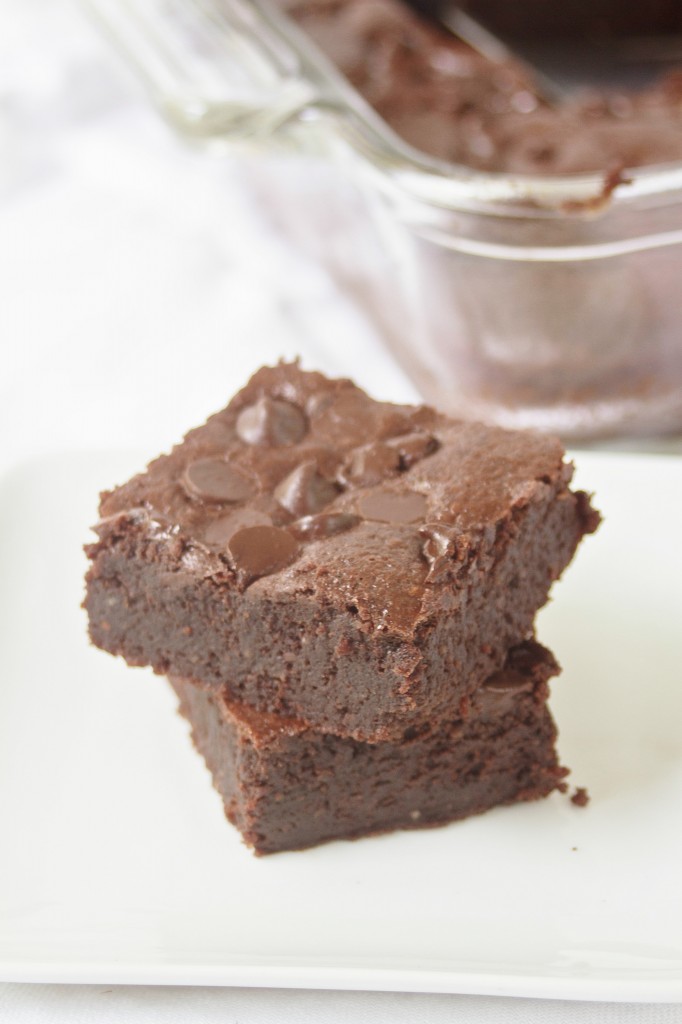 This week I made brownies for the first time in months. MONTHS. Who am I? The thing is these aren't even for me; I'm still trying to get in better shape for marathon training. The last thing I need on my plate(literally) is brownies.
I'm not saying I didn't steal a taste, but as soon as these were cooled, cut, and photographed I sealed them up to bring to the Healthy Living Summit to share with friends and this girl for hosting me for a night. If you're going, too, please find me and say hi. I'll be the one trying to buy friends with brownies.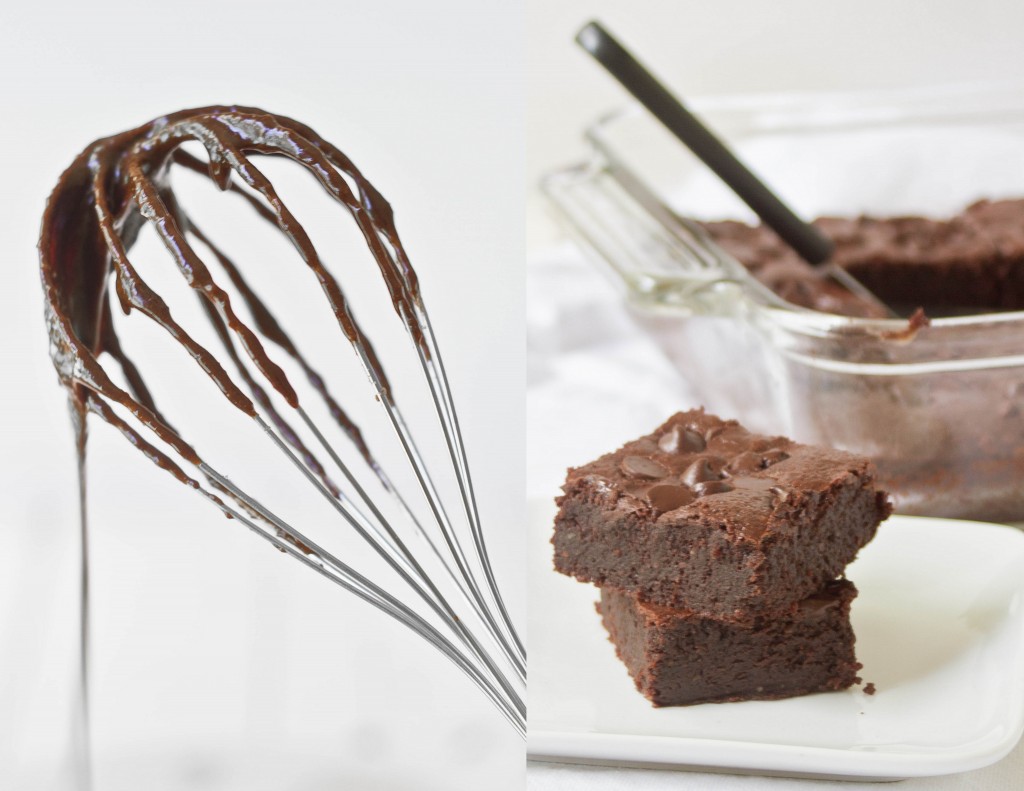 I made these by modifying my outrageous triple chocolate brownies recipe and—dare I say?—I like these better. Cooked they taste the same but the raw batter is much more delicious since it doesn't have that funky gluten-free flavor to it. And it requires no special flour/starch blend, just plain old almond flour. Since I always keep these ingredients on hand, I can tell this will be my new go-to brownie recipe. 
Almond Flour Brownies
Prep time: 15 minutes
Cook time: 30 minutes
Ingredients(Makes 1 8 x 8 pan):
3/4 cup almond flour

1/4 teaspoon salt

2 tablespoons unsweetened cocoa powder

1/2 teaspoon baking powder

3 large eggs

1 teaspoon vanilla

1 teaspoon instant coffee granules(optional)

1/2 cup butter

7oz semisweet or bittersweet baking chocolate, divided OR 3/4 cup chocolate chips
*You can replace the cane sugar in this recipe with 1/2 cup + 2 Tablespoons of liquid sweetener like maple syrup, honey, agave, or corn syrup.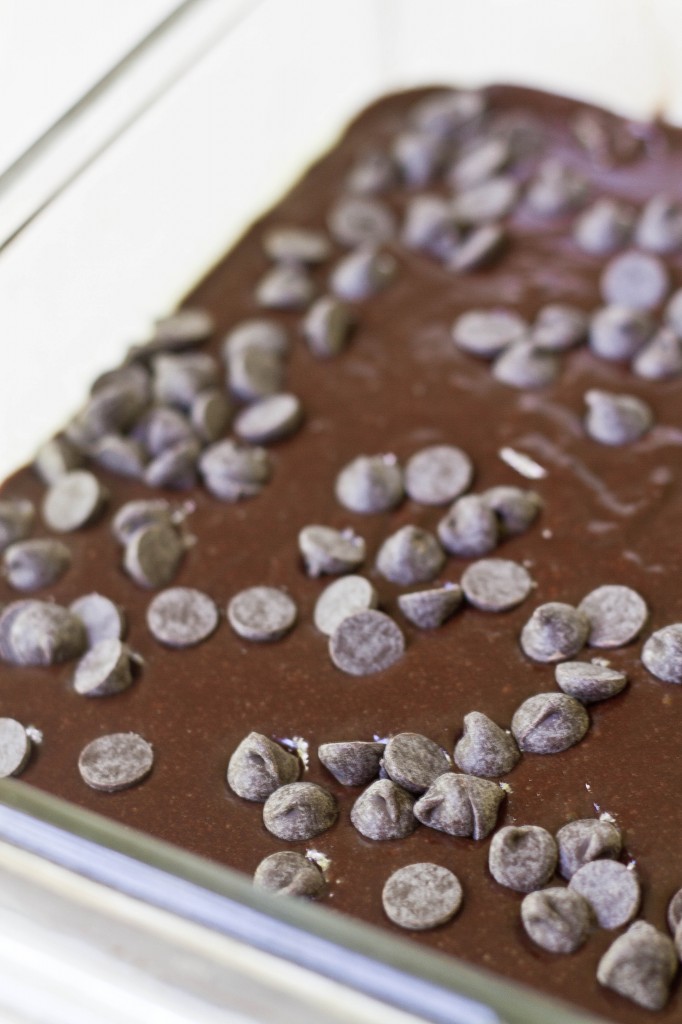 Method:
Preheat your oven to 350 degrees.

Mix together the almond flour, salt, cocoa powder, and baking powder and set aside.

In a separate bowl, melt together 4 ounces of chocolate or a scant 1/2 cup chocolate chips with the butter.

While the chocolate is melting, beat together the eggs, sugar, vanilla and coffee granules if using.

Slowly pour the melted chocolate and butter into the egg/sugar mixture while whisking until fully incorporated. Don't go too fast so that the raw eggs don't cook upon contact.

Add the chocolate mixture in with the dry ingredients and mix completely.

Pour the batter in an 8 x 8 pan.

Sprinkle the top with the remaining chocolate and gently press it into the batter.

Bake for 30 minutes or until a toothpick poked into the center comes out clean. Let these cool completely before cutting in.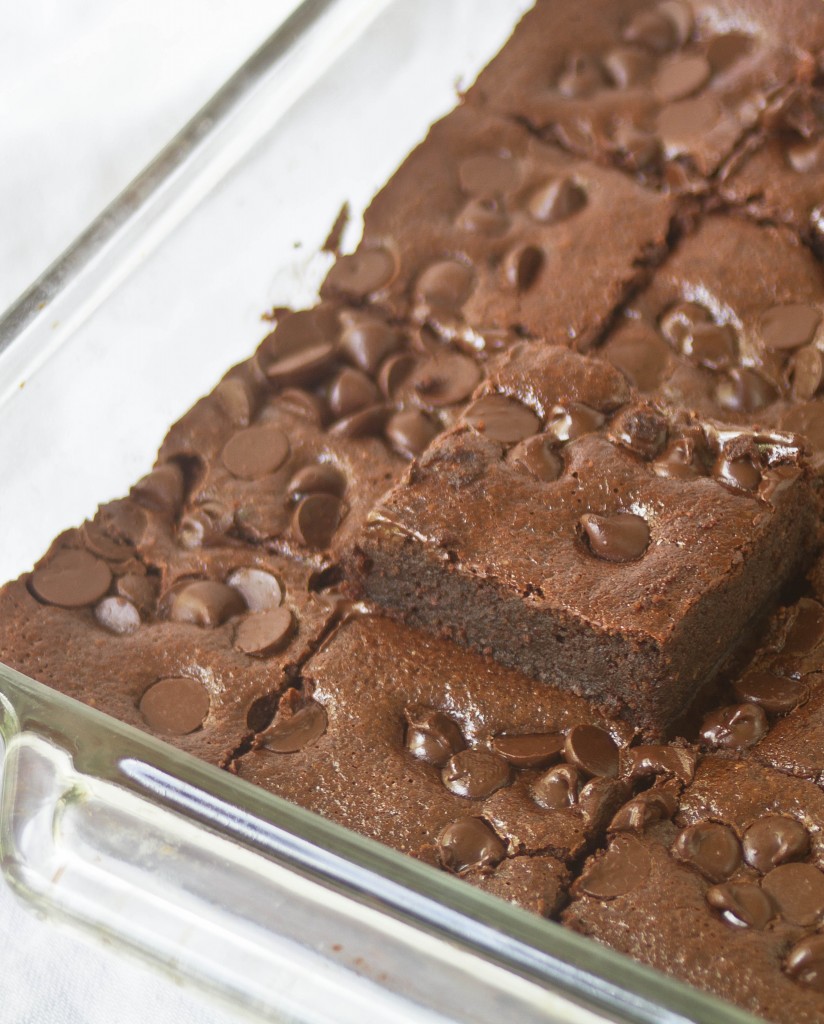 The first time I made these I took them out of the oven after only 25 minutes. 2 hours later I cut in to a gooey and basically raw center. Oops. I stuck them back into the oven and—of course—got distracted, baking them a little too long and burning the tops of the ones towards the back. The lesson is bake as I say, not as I do.