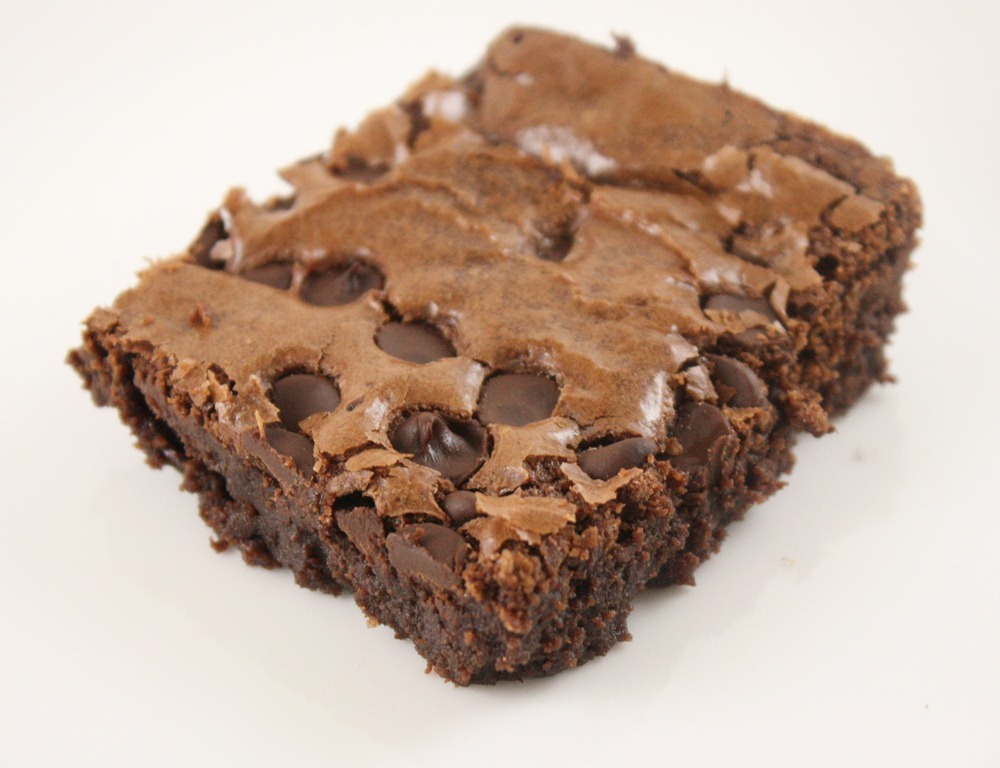 I love brownie recipes, in case that's not clear. There's so much you can do with this simple dessert just by varying the ingredients and proportions. One recipe in particular stuck out to me; I've always made brownies with flour being the main ingredient but these use chocolate as the center of attention. Chocolate?! What's not to love there?
Of course, there's also plenty of butter and sugar, too. But these brownies are truly unique in their composition and that comes out with a richer flavor and a very fudgy feel. Ina knew what she was doing in calling these "Outrageous".
Outrageous Triple Chocolate Brownies(adapted from Ina Garten)
Ingredients:
6 tablespoons flour(or gluten-free alternative)
1/4 teaspoon salt
2 tablespoons cocoa powder
1/2 teaspoon baking powder
3/4 cup sugar
2 large eggs*
1 teaspoon vanilla
1 teaspoon instant coffee granules(optional)
1/2 cup butter(or Earth Balance)
7oz baking chocolate, divided(about 3/4 cup chocolate chips if you want to use those)
*Note: A flax egg WILL NOT work here. I'm still unsure of certain other egg replacements, however, and will be trying those in future batches.
Preheat your oven to 350 degrees. Mix together the flour, salt, cocoa powder, and baking powder in a large bowl. Set this aside.
In a separate bowl, melt together 4 ounces of chocolate with 1/2 a cup of butter. In another bowl, beat together the eggs, sugar, vanilla and coffee granules if using. Slowly pour the hot chocolate and butter in while whisking little by little until it's entirely incorporated. Make sure not to go too fast as this could cook the eggs if not tempered properly.
Pour the chocolate mixture into the large bowl with flour and mix completely.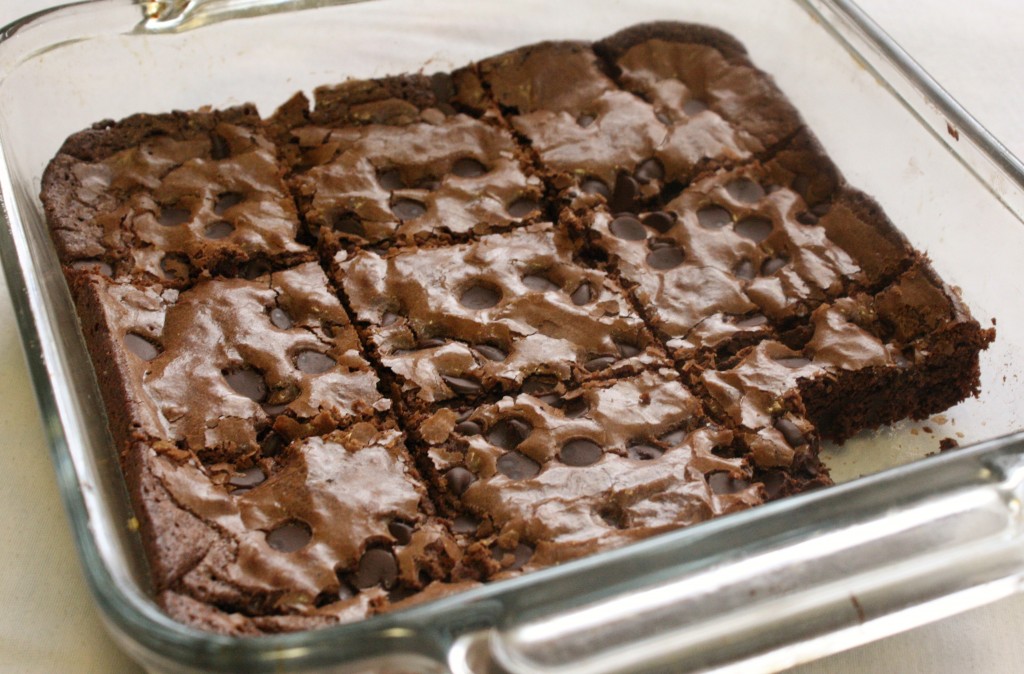 Grease an 8×8 baking pan and pour the batter in, spreading out to ensure evenness. Sprinkle the top with the leftover chocolate chips and gently press them into the batter. Bake for 30 minutes. Let these cool completely before cutting in(Ina recommends refrigerating them. I didn't do this, and a few of them crumbled when I tried to lift them from the pan, so it couldn't hurt).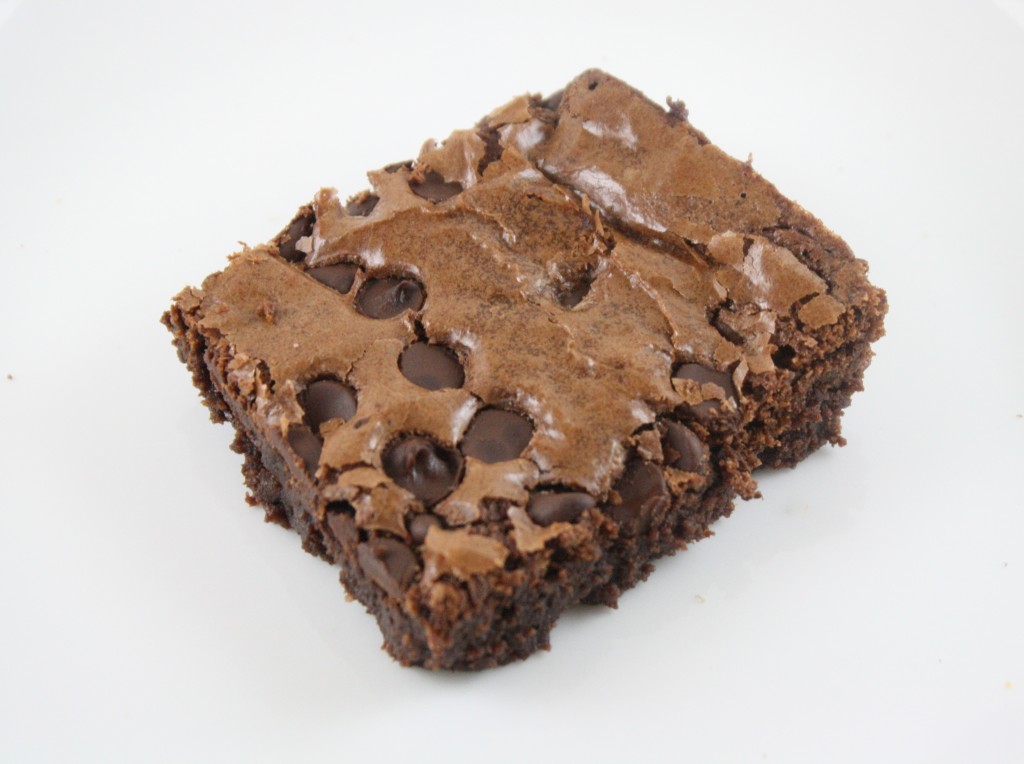 Wow. You really taste the different layers of chocolate in this. I would have thought the melted chocolate in the batter would make the chocolate chips lest forceful, but that's not the case at all. The whole brownie tastes moist and rich. And I just love how it forms a smooth, crackly layer on top, just like the best brownies from a box.