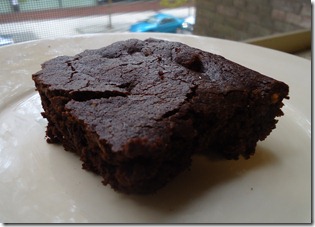 When I first started baking, I was pretty much a purist for the recipe: I only used Betty Crocker in that bright red box that called for 2 medium eggs and a 1/2 cup vegetable oil. Adding in 1/2 cup of applesauce sounded "out there", and folding in chocolate chips was a flavorful twist.
There came a time when I realized that I could mix flour, sugar and cocoa powder on my own, and that it actually tasted better when I did so. The best part of making brownies from scratch is trying different recipes; if you think there's only one type of brownie you can make, you're sadly mistaken. I made this recipe with coconut milk because I had an open can that needed to be used, and the result was a very deep, rich dark chocolate flavor. If ever you feel the urge to use a premixed brownie recipe, I ask you to step out of the box and try this.
Rich Coconut Milk Brownies
Ingredients:
1/2 cup butter(or Earth Balance)
3/4 cup sugar
1/2 cup coconut milk
1/2 cup cocoa powder
1 teaspoon vanilla extract
1/4 cup + 1 tablespoon chocolate chips
1/4 teaspoon salt
1 cup all-purpose flour
3/4 teaspoon baking powder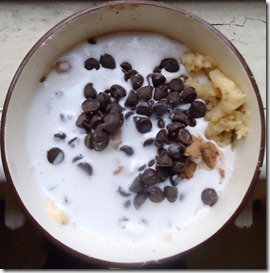 Preheat the oven to 350 degrees. Cream together butter and sugar. Add in the coconut milk, cocoa powder, vanilla extract, chocolate chips, and salt and stir until fully incorporated.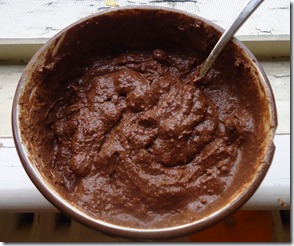 Sift in the flour and baking powder and mix until the batter has just come together. The batter will be very thick.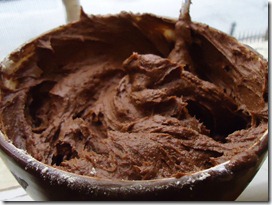 Using a rubber spatula, spread it out on an 8×8 baking pan and bake for 40 minutes, or until a toothpick comes out clean from the center.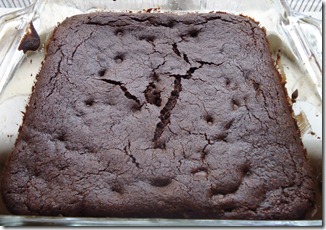 These are much darker in flavor than my normal brownie recipe. They're also more cakey, too, which might or might not be up your alley. From now on, these will be reason not just to finish a can of coconut milk but to open one, too.