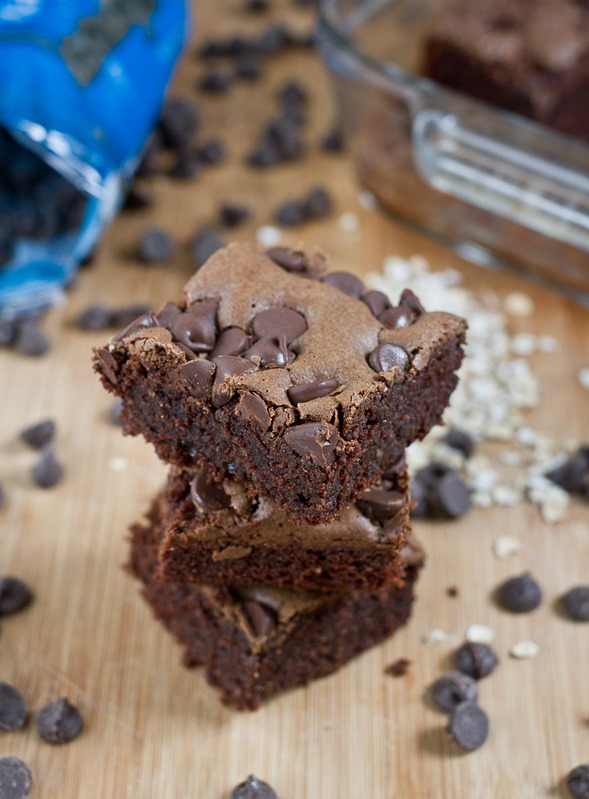 If there's one thing I could make with my eyes closed, it's brownies. I think my 6th sense is knowing when brownies are done in the oven without a timer. I can tell this is another brownie recipe I'll come back to time and time again.
One commenter mentioned that she uses oat flour in recipes that call for almond flour regularly and I wanted to try that for myself with my almond flour brownies recipe. Almond flour is a great gluten and grain-free baking flour but I don't always keep it handy.
This recipe is basically the same as for almond flour brownies except with a little bit of water added to account for the grains. The brownies came out perfectly moist and chewy. I think the grains made them taste a little bit more like regular brownies than their almond counterpart. They were also slightly cakier than the almond flour brownies but still completely enjoyable for fudgy brownie lovers. Overall these were definitely a winner.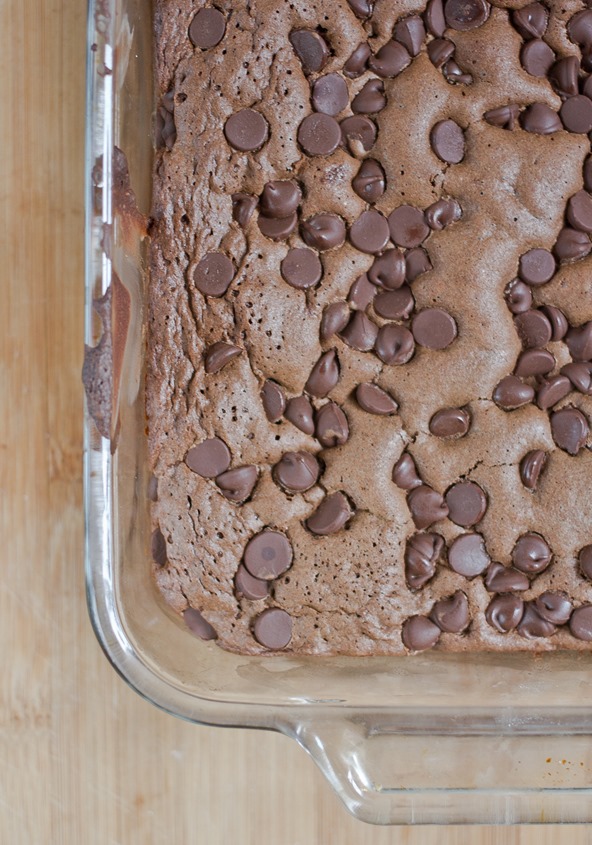 You don't need to go out and buy a bag of oat flour for this recipe; you can make 3/4 cup oat flour by grinding 1 cup of rolled oats in a food processor or high-speed blender until it's finely ground. If it's big enough, you can even use the processor as a mixing bowl and blend the ingredients right in there instead of dirtying more dishes.
Oat Flour Brownies
Prep time: 15 minutes
Cook time: 30 minutes
Ingredients(Makes 1 8 x 8 pan):
3/4 cup oat flour

1/4 teaspoon salt

2 tablespoons unsweetened cocoa powder

1/2 teaspoon baking powder

3/4 cup sugar

3 large eggs

1 teaspoon vanilla

1 teaspoon instant coffee granules(optional)

1/2 cup butter

7oz semisweet or bittersweet baking chocolate, divided OR 3/4 cup chocolate chips

1/4 cup water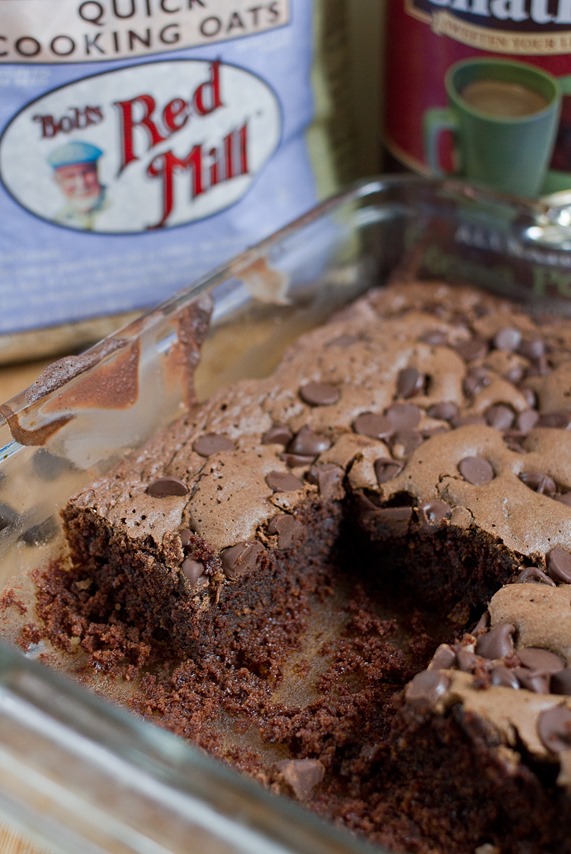 Method:
Preheat your oven to 350 degrees.

Mix together the oat flour, salt, cocoa powder, and baking powder and set aside.

In a separate bowl, melt together 4 ounces of chocolate or a scant 1/2 cup chocolate chips with the butter.

While the chocolate is melting, beat together the eggs, sugar, vanilla, water, and coffee granules if using.

Slowly pour the melted chocolate and butter into the egg/sugar mixture while whisking until fully incorporated. Don't go too fast so that the raw eggs don't cook upon contact.

Add the chocolate mixture in with the dry ingredients and mix completely.

Pour the batter in a greased 8 x 8 pan.

Sprinkle the top with the remaining chocolate and gently press it into the batter.

Bake for 30 minutes or until a toothpick poked into the center comes out clean. Let these cool completely before cutting in.