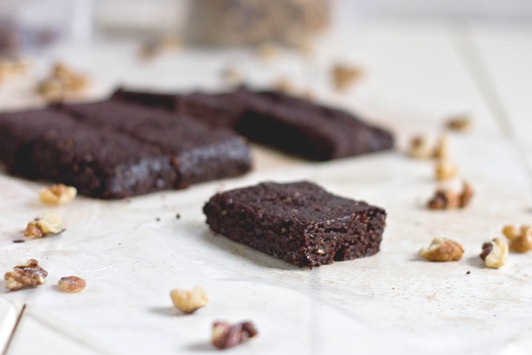 Sometimes the simplest recipes are the best. I don't think that's true always, but certainly in this case it is. It's amazing what you can make with just dates, walnuts, and cocoa powder.
This is something I've been making for years now. I think I learned the originally recipe from a food blog that no longer exists; it's simple enough that you don't have to write it down or bookmark a page to remember it. The trick to making these well is recognizing what consistency the dough should be; thankfully these are very forgiving and it's easy to figure out after making a few batches(and you'll want to make a few batches).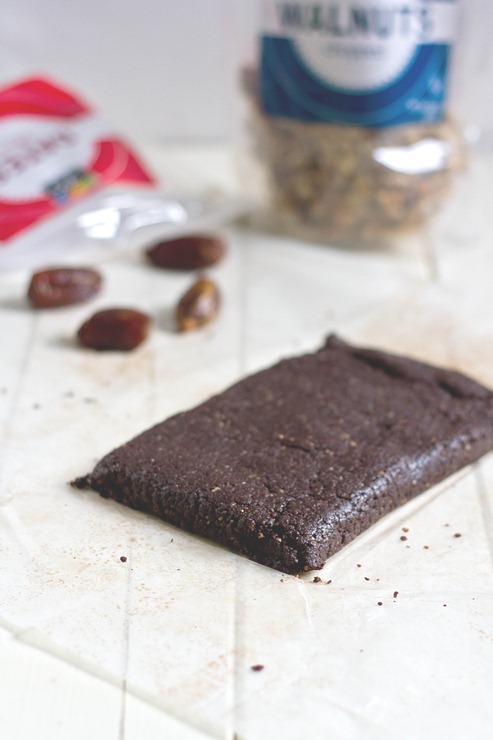 You can use any nut for this but I think walnuts are the best both for flavor and texture. They also pack a lot of omega-3s which are great for anyone's diet. I'd suggest adding crushed walnuts into the batter dough after processing to give these a crunch.
Raw Walnut Brownies
Prep time: 10 minutes
Cook time: 0 minutes
Ingredients(Makes 8 squares):
2 cups pitted dates
1 cup walnuts
3 Tablespoons cocoa powder
1-2 Tablespoons water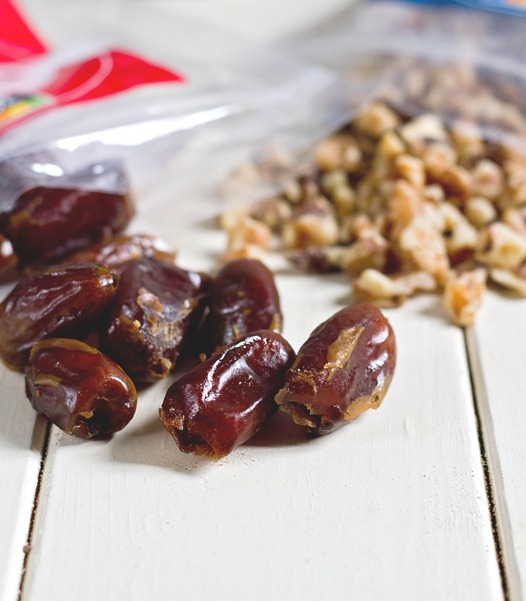 Method:
Blend the dates in a food processor until they are pulverized and start to stick together.
Add the walnuts and continue blending until the dough starts to stick to itself. Add water as necessary if your ingredients are too dry to clump.
Lastly add the cocoa powder and continue blending until it's mixed in.
Dump the processed ingredients onto a piece of parchment paper. With your hands, clump them together into a square or rectangle.
Freeze the dough for 5-10 minutes until it's firm and cut it into even sized squares. Store in the refrigerator for freshness.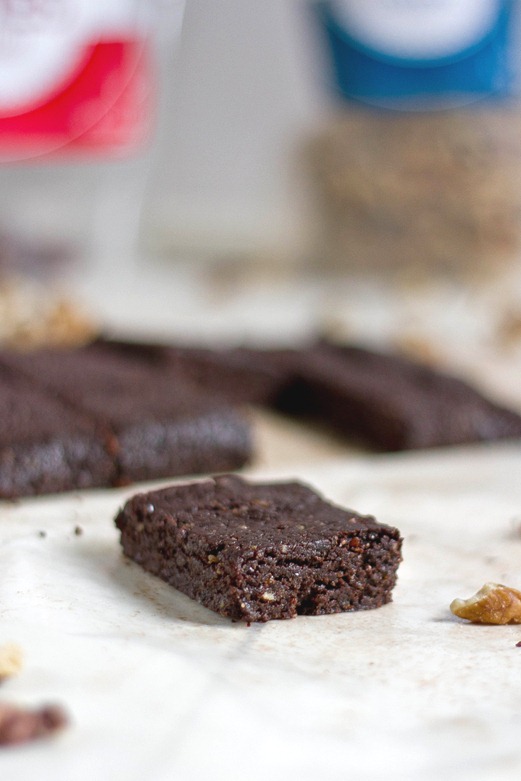 You can add chocolate chips or other dried fruit to make this a little more exciting, but I think this is a perfect snack or pick-me-up for after a meal all on its own.