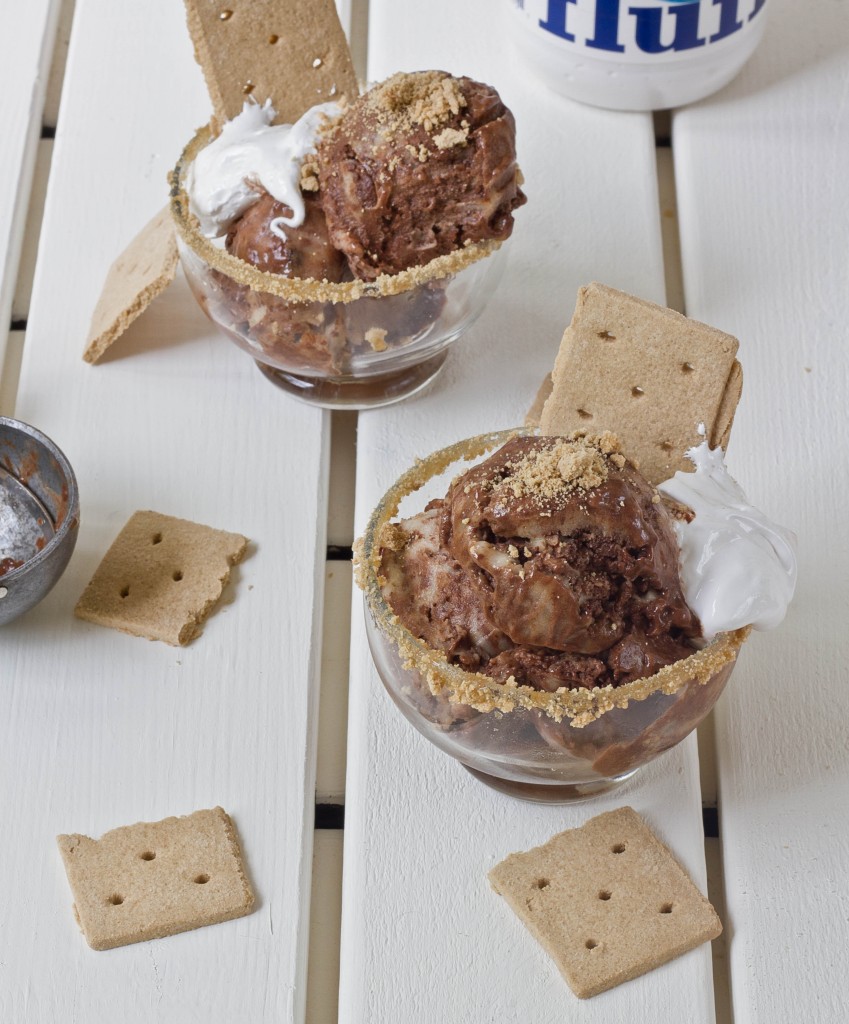 There's been a recent explosion of s'mores desserts on food blogs lately. Besides making me think "You're killing me, Smalls," it's also made me jealous and hungry for some s'mores(and if you don't get the quote go out to Blockbuster or Red Box or however people get movies these days and rent The Sandlot). And so I made them my way, with chocolate banana soft serve, original Fluff, and a touch of gluten-free graham cracker crumbs.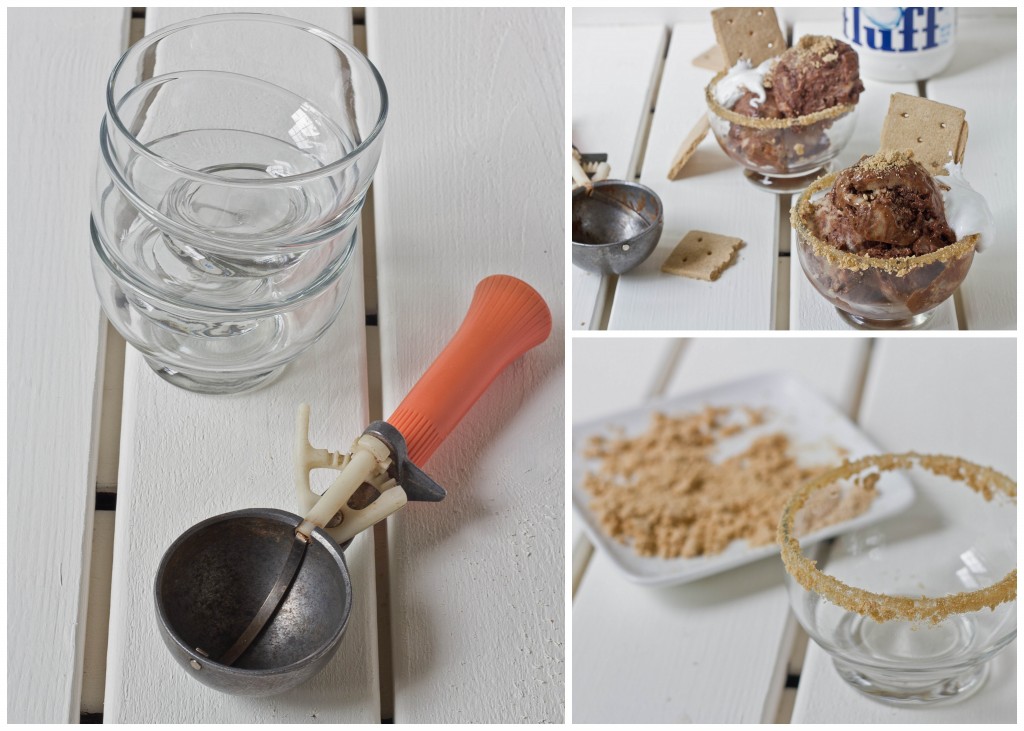 These have just the right ratio of chocolate to marshmallow to graham cracker. It's cool, creamy, and sweet; being from Massachusetts, I wouldn't recommend anything other than marshmallow Fluff, but you could always use marshmallows or—gasp—an imitation marshmallow crème. Add a scoop of peanut butter, too, for something extra special.
Healthy Frozen S'mores Parfaits
Prep time: 10 minutes
Cook time: 0 minutes
Ingredients(Makes 2 servings):
2 large frozen bananas

3 Tablespoons cocoa powder

2 Tablespoons

Fluff

 OR 1/4 cup miniature marshmallows

2 graham crackers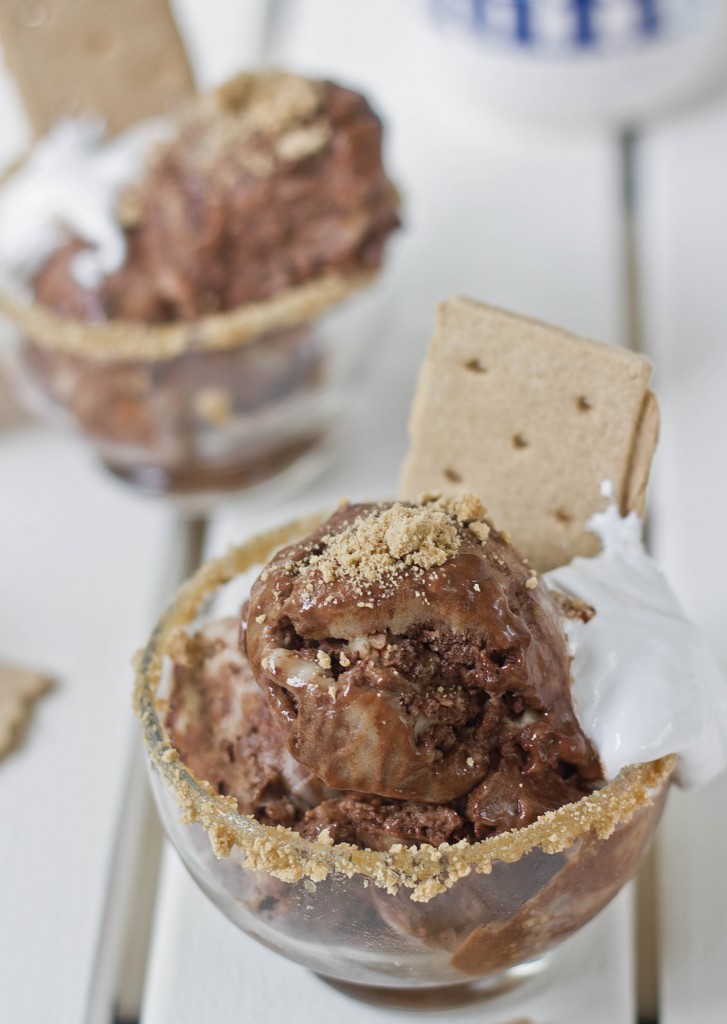 Throw the frozen bananas into a food processor and turn it on. Blend until creamy.

Add in the cocoa powder and pulse until it's mixed in.

Scoop the chocolate-banana mixture into the glasses. 

Finish with a tablespoon of Fluff or marshmallows and graham crackers. Serve immediately.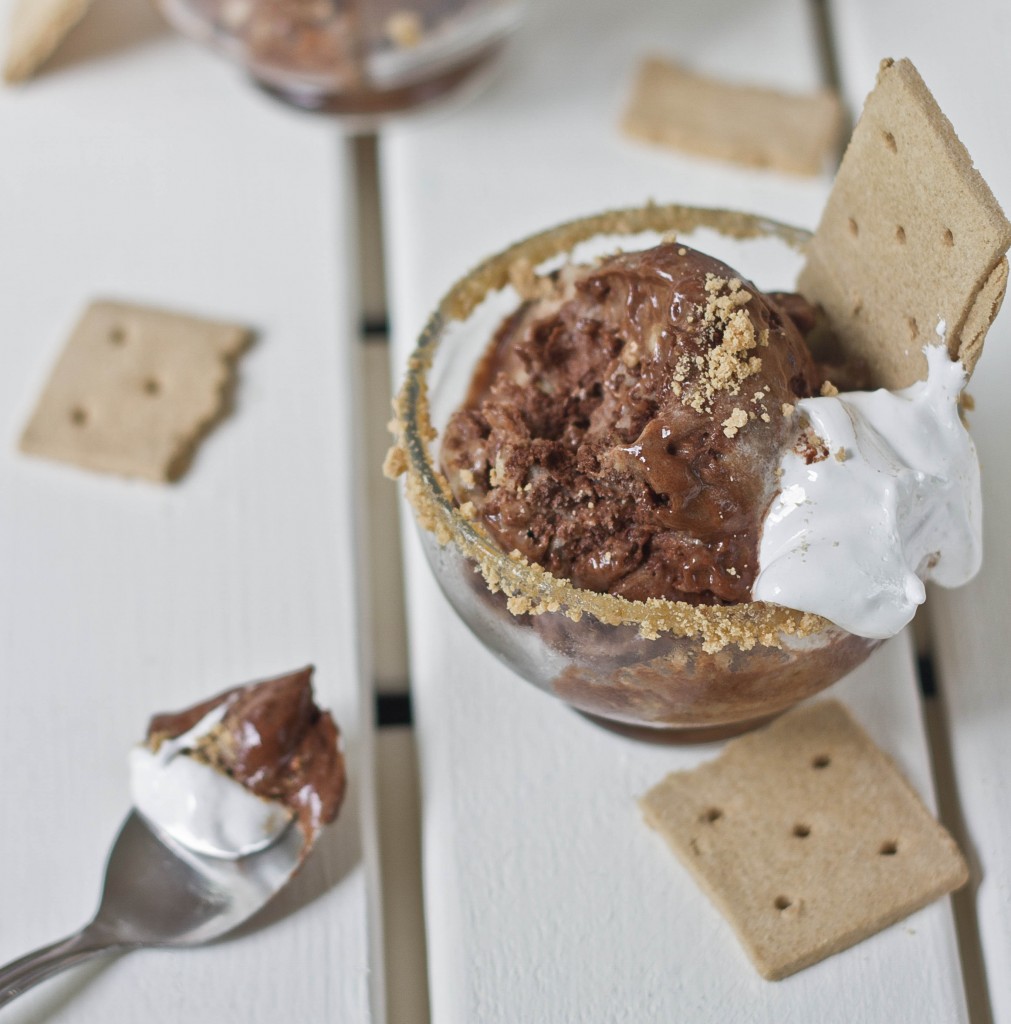 Technically the recipe is for 2 parfaits but every time I've made this I've eaten the whole batch by myself. I'm not sure if it's because I'm extra hungry or this is just extra good—I assume both. It's (mostly) healthy anyway so dig right in.