It's Girl Scout cookie time again. At first I wanted to resist it; but then seeing the flood of tweets and Facebook statuses about them I knew I couldn't and would have to give in. If the Girl Scouts ever start selling a gluten-free cookie, I'd be happy to support them; until then I guess I'll be making my own. That feels like dangerous knowledge.
My favorite Girl Scout cookie has always been the Thin Mints. Have you ever eaten one straight out of a freezer? That's good stuff. I also liked the lemon cream-filled shortbread cookies, but I hear they stopped making those. That doesn't seem like a smart business plan, Girl Scouts.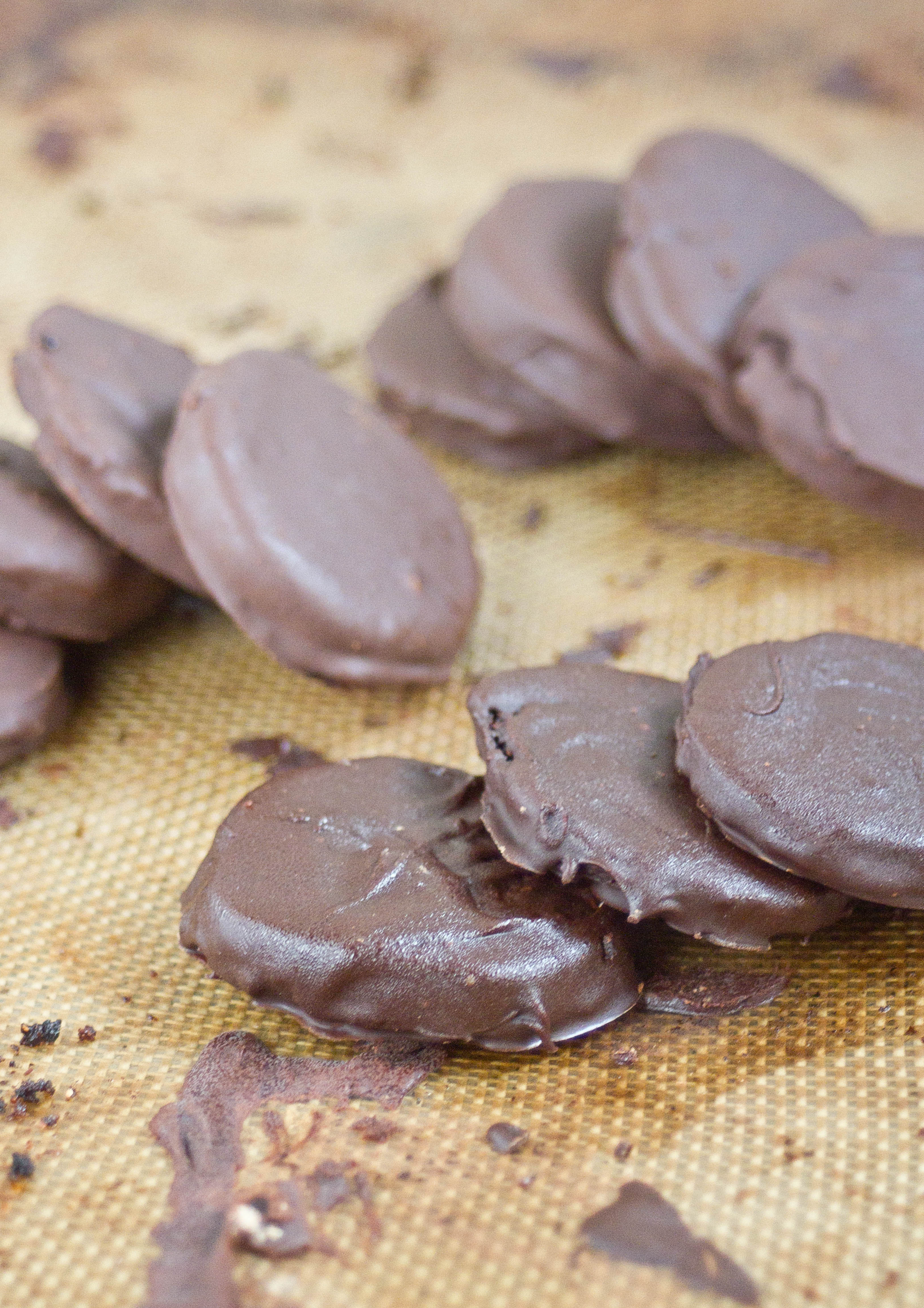 To make these I used coconut and almond flour, which are two of my favorite gluten-free flours to bake with. They also happen to be grain-free and could presumably pass as a "paleo dessert" even though that's a bit of an oxymoron. Remember to give yourself a little extra time making these because the dough needs to chill before it can be baked.
Gluten-Free Thin Mints
Prep time: 45 minutes
Cook time: 20 minutes + more to coat
Ingredients(Makes 24 cookies):
1 cup almond flour

1/4 cup coconut flour

1/2 cup sugar

1/4 cup cocoa powder

1/4 teaspoon salt

1 egg

1 stick(4oz) butter, melted

1 bag(12oz) semisweet or bittersweet chocolate chips

1 teaspoon peppermint extract, divided
Method:
Sift together the almond flour, coconut flour, cocoa powder, salt, and sugar until it's all mixed.

Add in the egg, butter, and 1/2 teaspoon of peppermint extract and mix until it forms a dough.

Roll the dough into a log on some parchment paper and put in the refrigerator or freezer to chill.

Preheat your oven to 375 degrees.

When the dough is solid, using a sharp knife, cut out cookies that are roughly 3/8-inch thick. Lay the cookies out on a baking tray(don't worry if they're close together since they don't really really spread)

Bake for 18-20 minutes.

Remove the cookies from the oven. Let them cool until they've hardened.

Make the coating by melting the chocolate chips and mixing in the remaining 1/2 teaspoon of extract.

One by one, dip the cookies into the melted chocolate to coat both sides. The chocolate should be fairly runny and only coat in a small layer. If the chocolate is thicker, heat it up until it melts more.

Lay the cookies onto parchment paper and refrigerate to fully harden. These will keep 2 weeks in the refrigerator.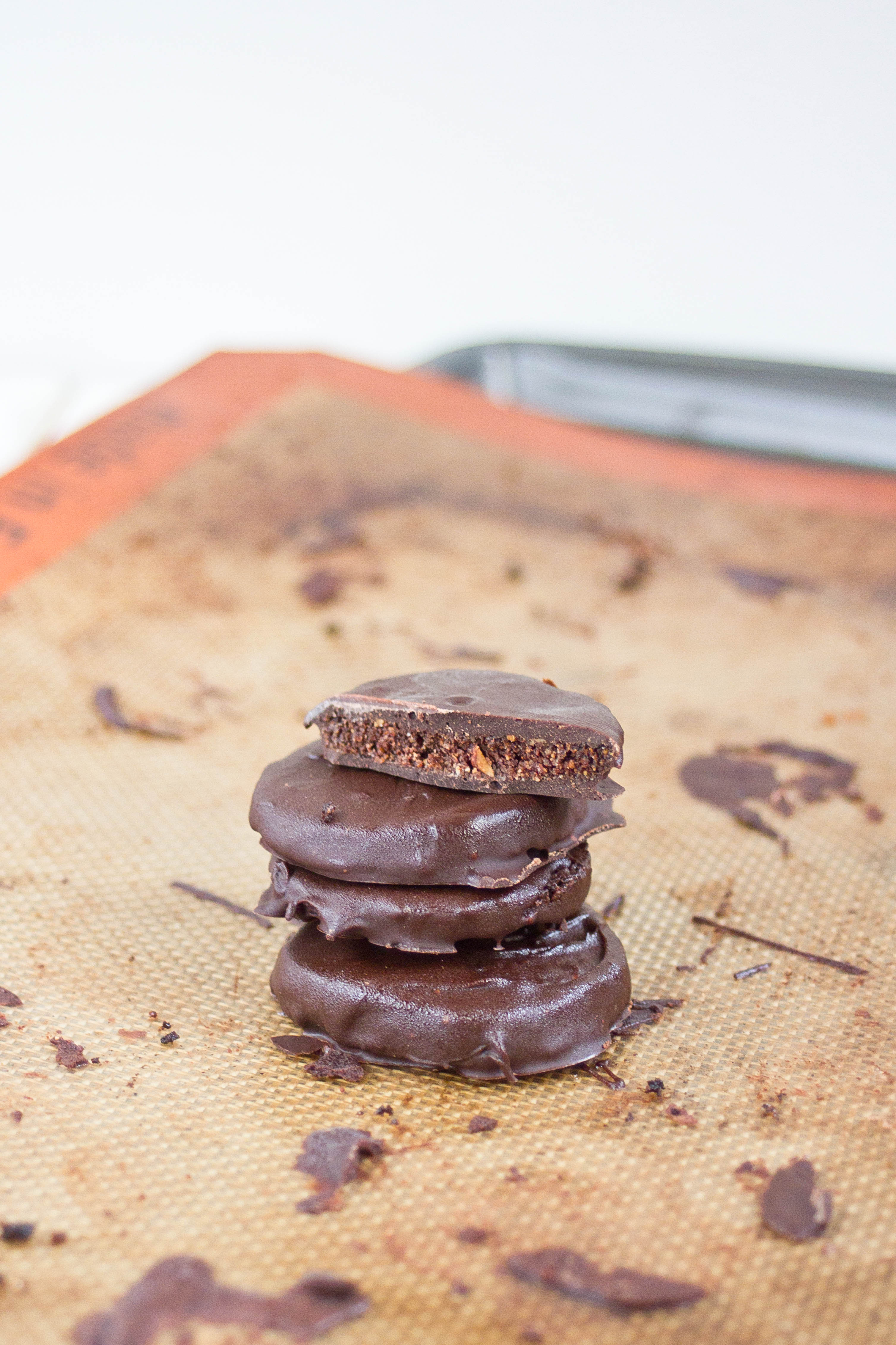 What's your favorite Girl Scout cookie? While I love thin mints, Tagalongs are a close second. I get the sense I might have to try my hand at making those.