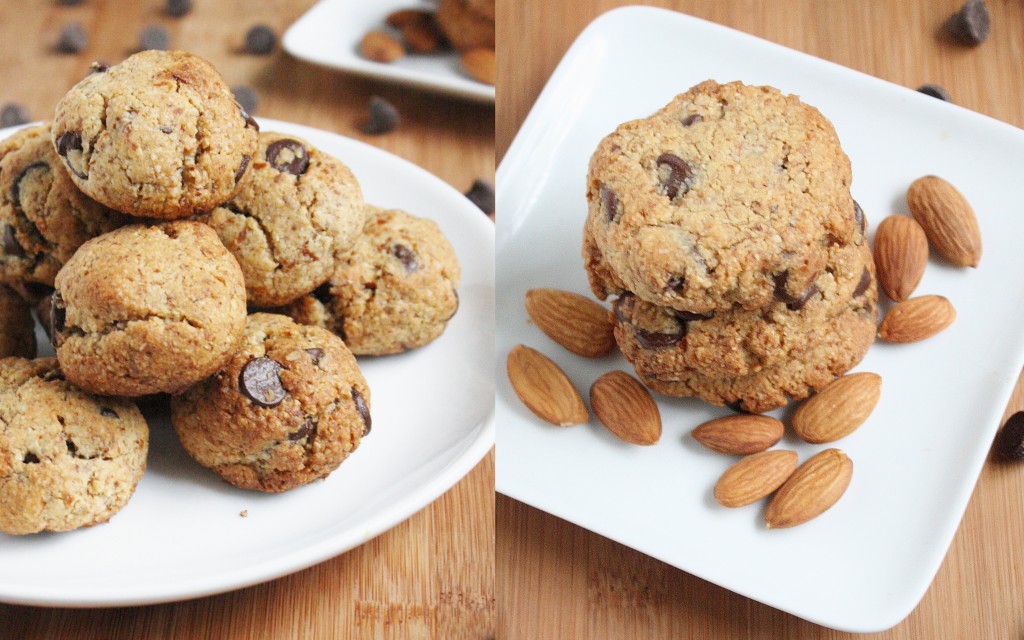 I've had a lot of gluten-free baking disasters happen to me. Cookies are the worst; there's no protein structure in most gluten-free flours to keep them from spreading. When I read this recipe I was intrigued but skeptical. There's no way a cookie could work with just almond flour I thought. Despite having doubts the entire time, I gave this recipe a shot and I'm so glad I did. These are perfect chocolate chip cookies, with a slight buttery flavor and tons of melted chocolate chips. The texture is soft and pillowy with a little chew. I couldn't believe these came out as good as they did! I'm definitely saving this recipe to cook again and again.
Almond Flour Chocolate Chip Cookies(adapted from this recipe)
Ingredients(Makes about 12 cookies):
1 1/2 cups(6 ounces) almond flour

1/4 cup butter, room temperature

1/4 cup sugar

1 egg

1/4 teaspoon salt

1/2 teaspoon vanilla extract

1/4 teaspoon baking soda

1/4 cup chocolate chips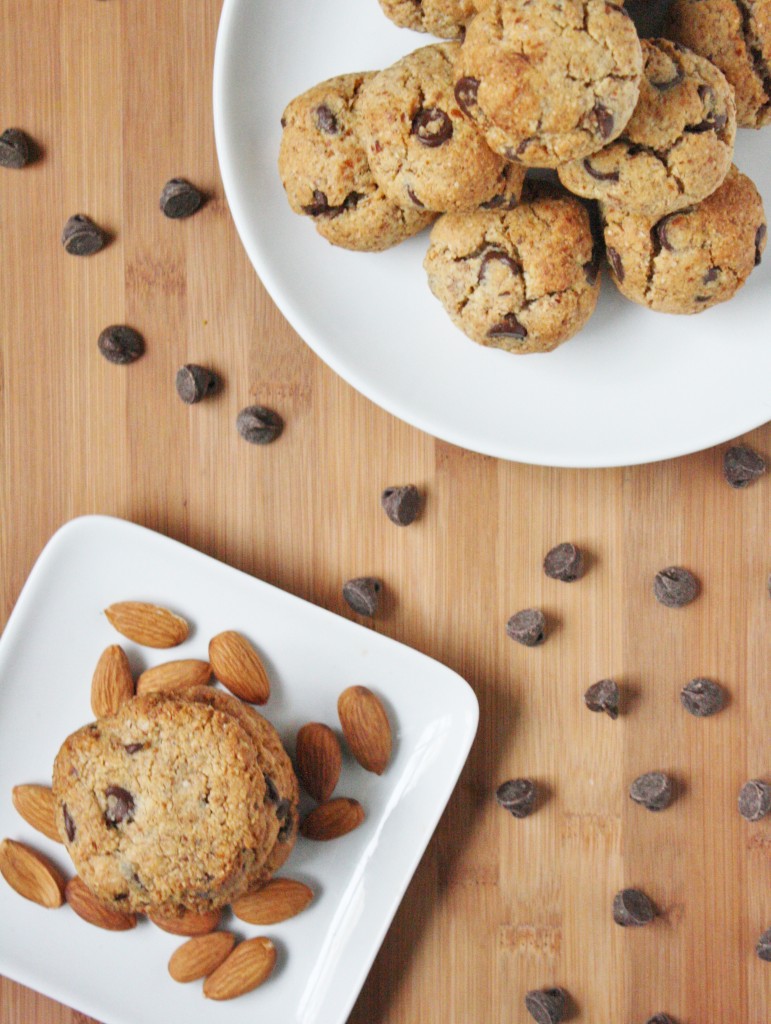 Preheat your oven to 375.
To make the almond flour, ground 6 ounces of almonds in a food processor until it's all been ground into a thin flour. degrees.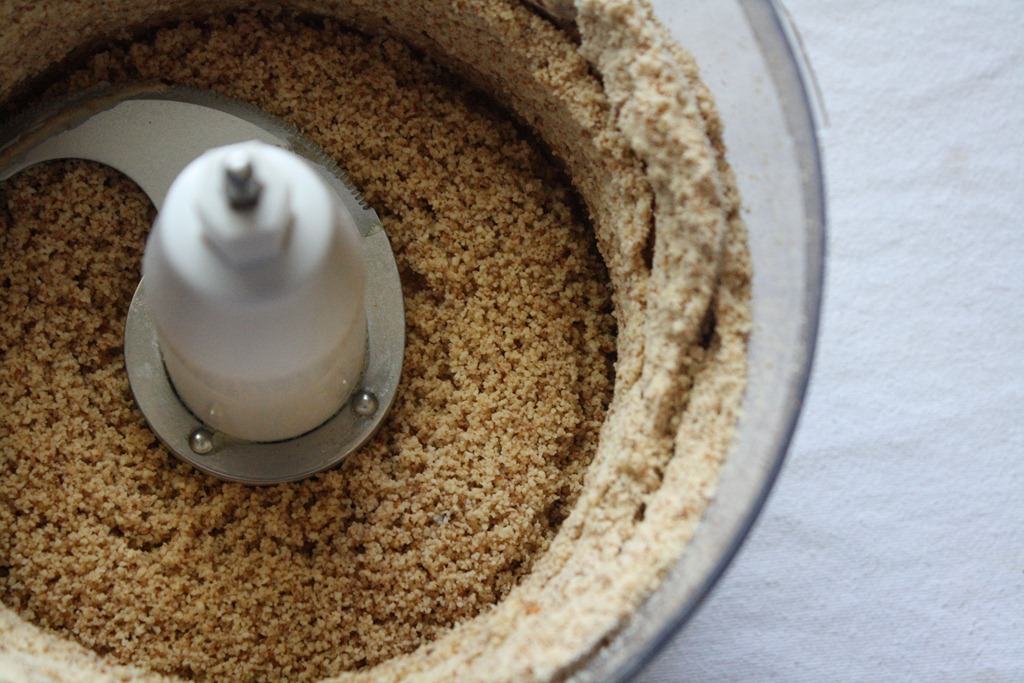 Cream the butter and sugar together until smooth. Mix in the egg. Next, add the almond flour, vanilla, salt, and baking soda and mix until it's all incorporated. Fold in the chocolate chips.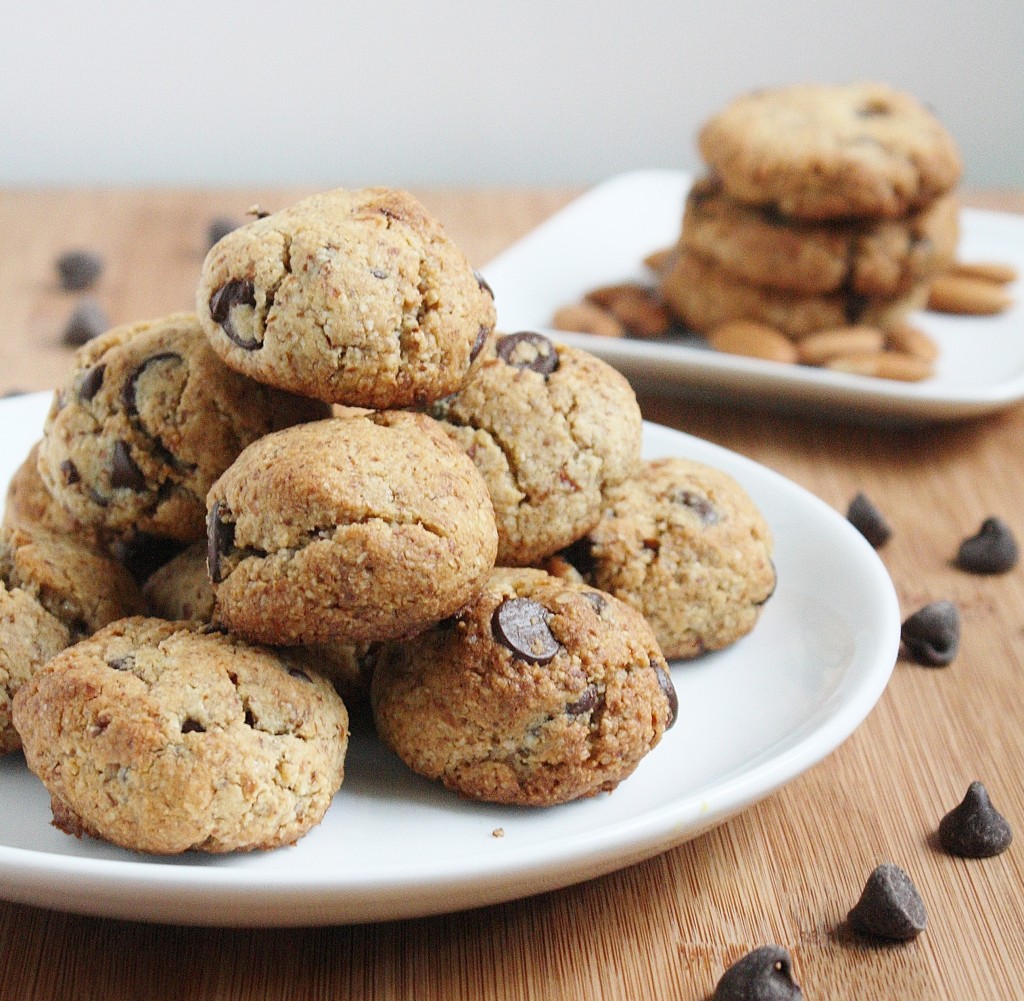 Line a baking tray with parchment paper. Scoop the batter into even portions onto the parchment paper and bake for 12-15 minutes until golden brown. Let cool slightly before removing the cookies from the tray.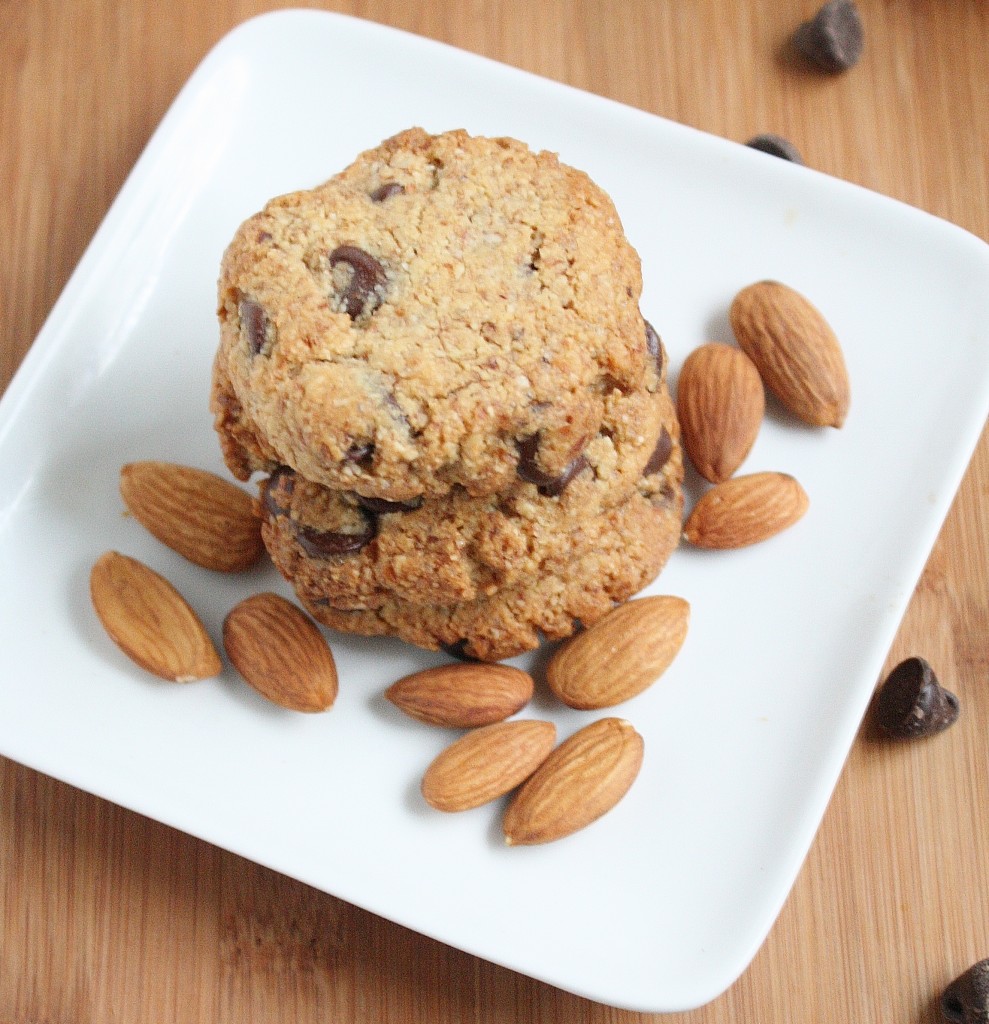 I had to try one straight out of the oven. And it did not disappoint. These would be great with a glass of chocolate almond milk for dipping. I would definitely double the recipe next time because 9 cookies just won't be enough.
Added Note: The second time I made these(pictured) they spread out less so that the ones that went into the oven in a ball  shape came out rounded like a doughball whereas the ones that I fashioned into a disk came out in the more traditional cookie shape. The only difference between the two was in appearance; cooking time, taste, and texture all remained relatively the same.