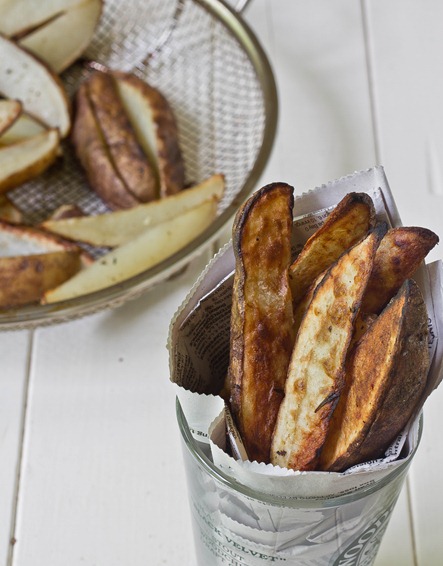 I don't like to throw around the word "perfect", but some occasions just beg for it. If you're looking for a grilled potato recipe, look no further. This is the best there is.
These potatoes are soft and starchy on the inside with a crunchy, crispy, slightly smoky crust. The hint of rosemary along with the salt and pepper brings out a softer flavor in the potato. The result isn't too oily or too dry, too herby or too charred—it's just perfect.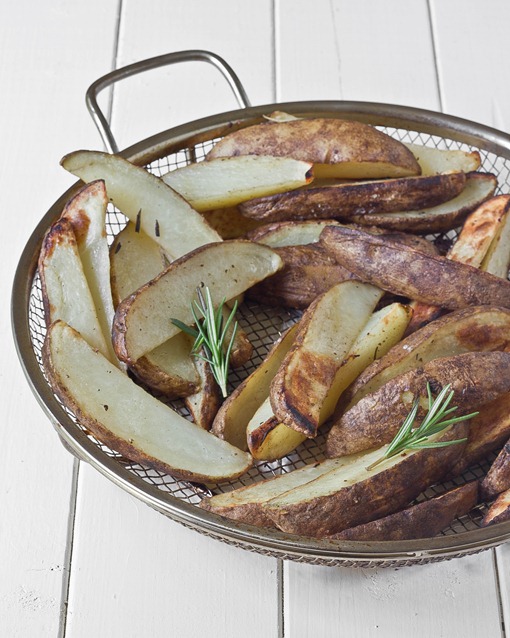 The one piece of equipment you need to make these is a mesh wire vegetable grilling rack. It's a great addition for any griller that quickly pays off. You can grill any vegetables from potatoes to peppers to asparagus with it and it keeps them all contained so you're not reaching around the whole surface or losing any through the grills while you're cooking them.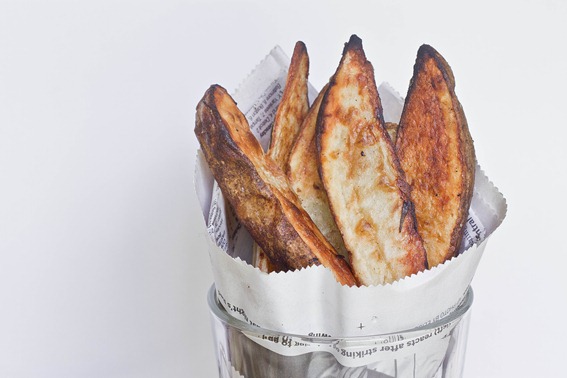 Russet, red, or sweet potatoes will best stand up to the heat of grilling. Something fluffier like golden or yellow potatoes would not, so make sure you're starting out with the right kind of potato.
Perfect Grilled Potatoes
Prep time: 10 minutes
Cook time: 45 minutes
Ingredients(Makes 4 servings):
4 russet potatoes, washed
2 Tablespoons olive oil
1 Tablespoon white vinegar
3/4 teaspoon salt
1/2 teaspoon black pepper
3 sprigs of rosemary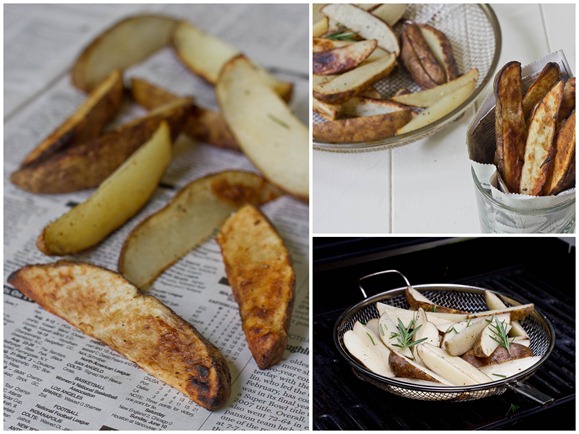 Method:
Heat your grill up to around 350 to 400 degrees.
Cut the potatoes into quarters or eighths depending on how thick you want them to be.
In a large bowl, toss the potatoes with the olive oil, vinegar, salt, pepper, and rosemary.
Dump the potatoes into a vegetable rack and place them on the grill.
Toss the rack to turn the vegetables around every 10 minutes. Cook for 40-50 minutes until the potatoes are soft and the outside is crispy.
Plate and serve hot.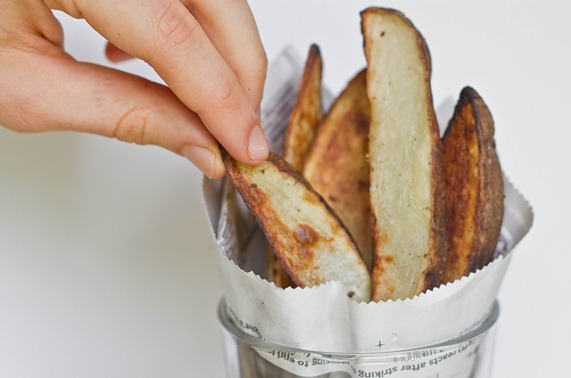 See? Perfect.