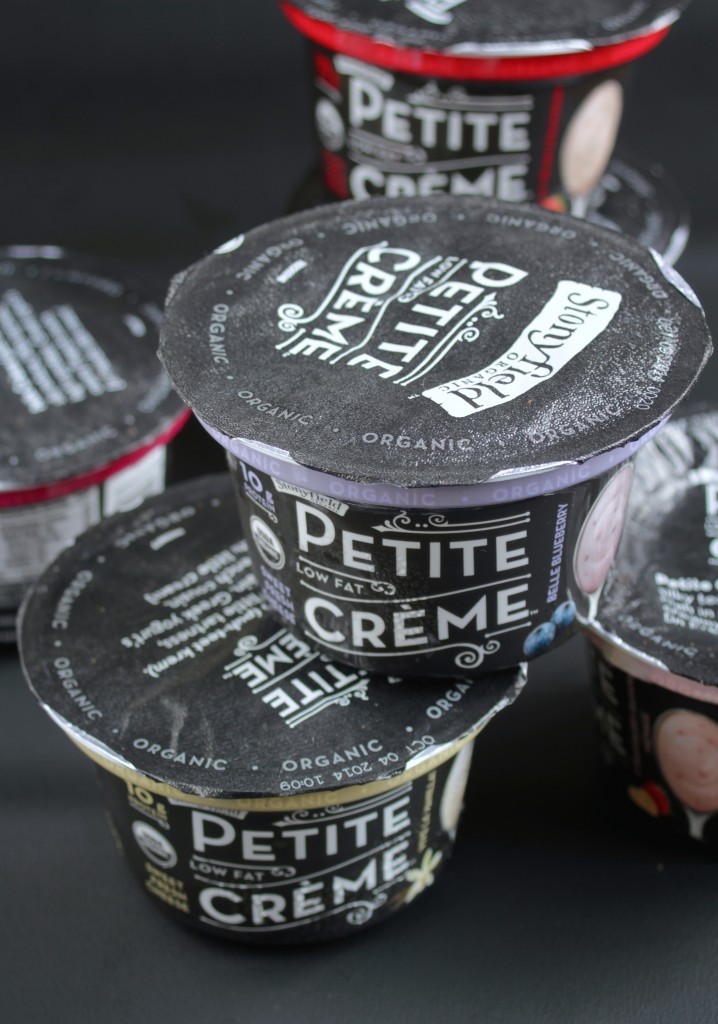 As someone who's eaten Greek yogurt religiously for 5 years, I was suspicious when Stonyfield announced a new protein-packed non-yogurt.
In July I got to go to Stonyfield's launch party and try them out. It was swanky, it was fun, and–most importantly–it was delicious. The Petite Creme(technically a cheese and not a yogurt) is just as velvety smooth and sweet as you could hope.
It comes in 7 flavors; my favorite were the vanilla, which tastes like a rich vanilla bean, the strawberry, which tasted like a strawberry cream candy, and the plain. I rarely use plain greek yogurt in savory dishes because of the strong tang it has but this is something I'd put regularly on soup, dips, or even tacos.
It was hard to make a recipe with any of these because I just wanted to eat them straight with a spoon. I thought this smoothie was a perfect compromise because it's just as creamy and sweet as the yogurt itself.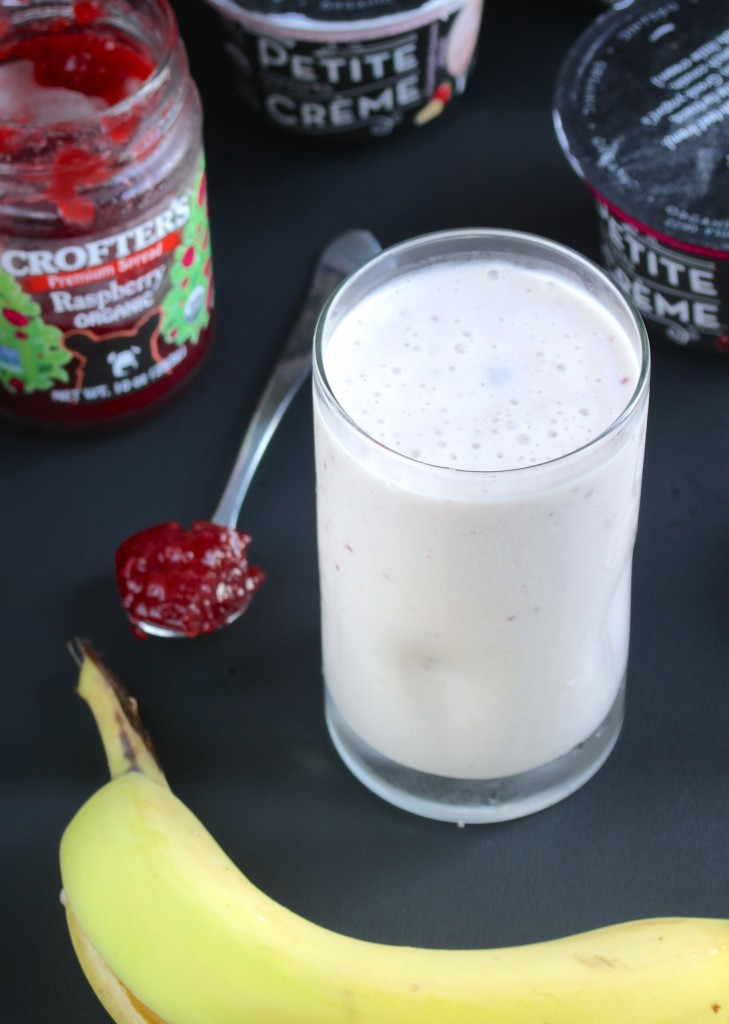 You can try this recipe with any of their flavors and any sort of jam. They all taste delicious so you can't go wrong and make a bad batch. I love using jam as a sweetener in smoothies instead of sugar or honey because it's a little bit more "natural"(albeit that depends on the brand) and can add an extra subtle flavor.  
Strawberry Banana Cream Smoothie
Prep time: 5 minutes
Cook time: 0 minutes
Ingredients(Makes 1 servings):
1 5.3oz cup strawberry Petite Creme

1 medium banana

1 Tablespoon strawberry jam

1/2 cup milk

3-4 ice cubes
Method:
Combine all of the ingredients in a blender.

Blend until thick and smooth. Make sure not to over-blend.

Poor into a glass and enjoy cool.
Stonyfield is also hosting an Instagram competition where you can win some Petite Creme from them! The contest is almost over but you can read how to enter here to win a case of Petite Creme or $1000 gift card. Look through the #cheatongreek hashtag for some inspiration.