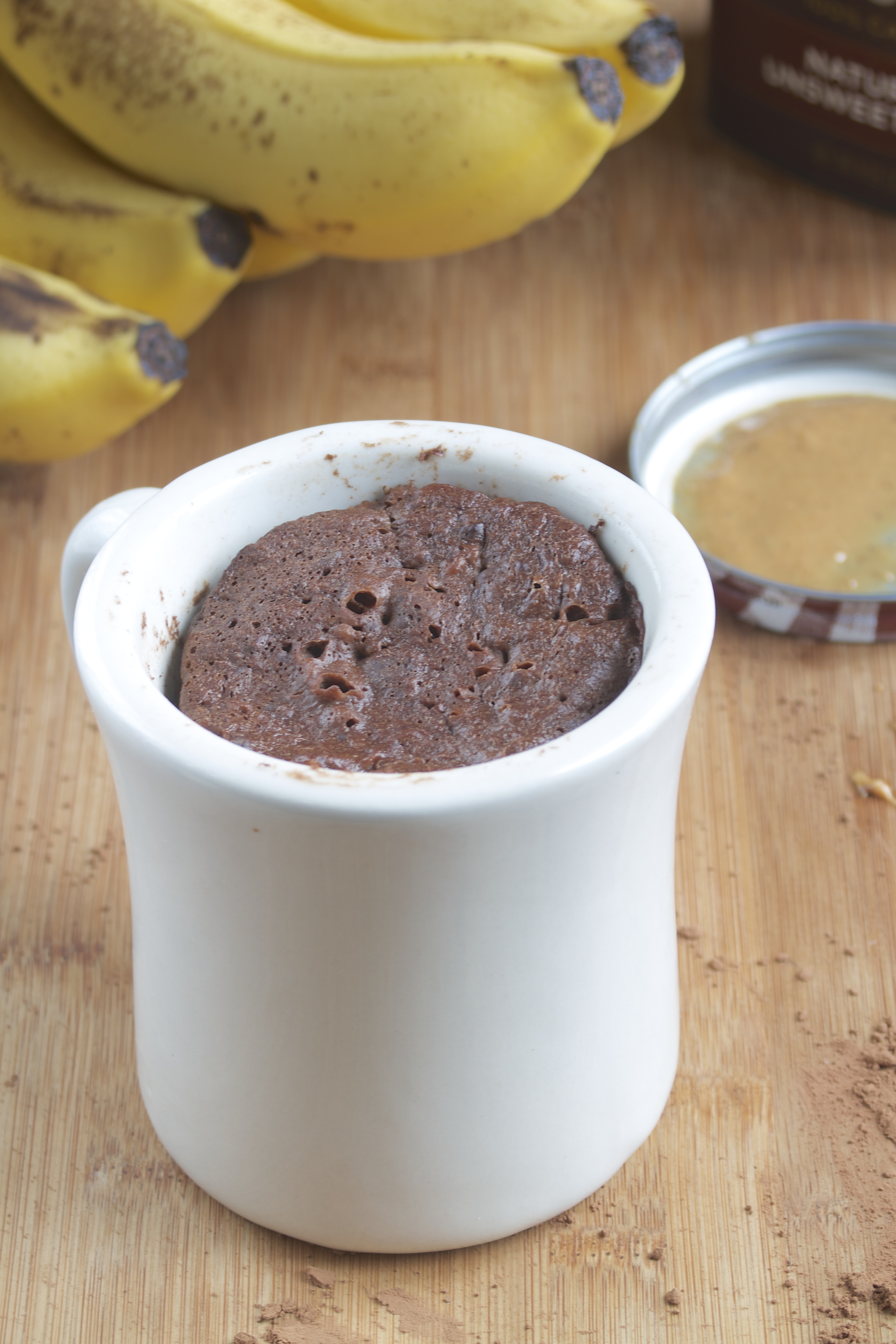 I'm a boring breakfast person. I like to eat the same thing every day until I get tired of it and find something new. For the past couple of months these have been my breakfasts. It's fast, easy, and chocolate-flavored so it's easy to love.
This has been one of my most popular recipes. I still have people commenting on the original post who've made it and loved it, and that's a good feeling. The ingredients are fairly common and cheap, so even if you're skeptical I'd say give it a try. It always tastes better with peanut butter or Nutella slathered on top so if you're still not convinced I'd say try that.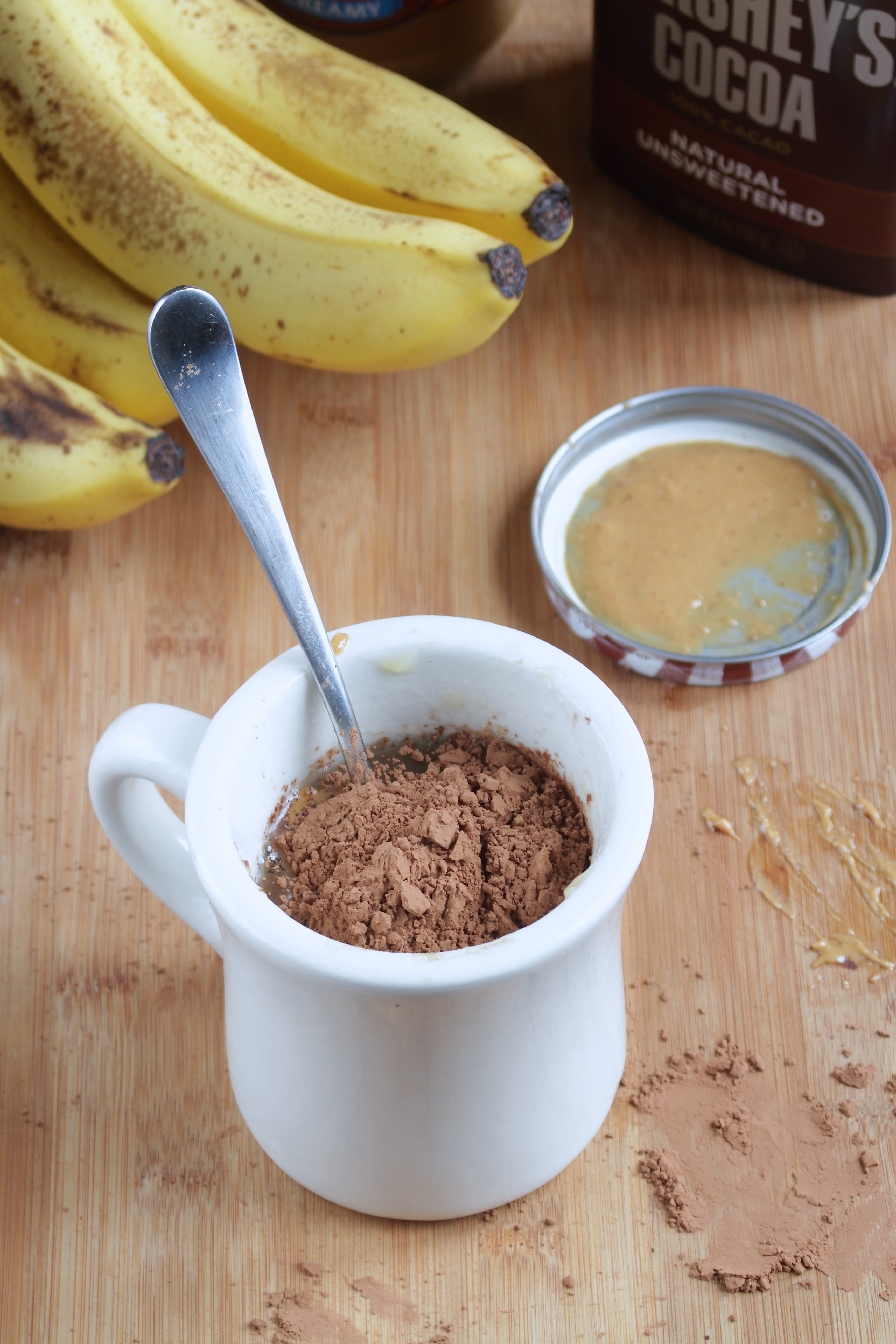 I've never tried any variations but I've had readers mention this recipe works just as well with sweet potato puree, butternut squash, and applesauce. You can also mix in other ingredients like chopped walnuts, chocolate chips, or raisins(well, maybe not raisins).
Paleo Mug Cake
Prep time: 5 minutes
Cook time: 3 minutes
Ingredients(Makes 1 cake):
1 small ripe banana

1 1/2 Tablespoons almond butter(or any nut butter)

1 egg

2 heaping Tablespoons cocoa powder
Method:
With a fork, mash the banana into a smooth puree.

Mix the almond butter, egg, cocoa powder into the banana puree until it forms an even batter.

Fold in any mix-ins into the batter that you'd like. Otherwise, pour the batter into a mug or other microwave safe container. Be sure to only fill the container up to 2/3rds the way because it will expand in the microwave.

Microwave on high for 2 and 1/2 minutes until the center is set. Carefully remove the mug from the microwave and enjoy hot, cold, or at room temperature.