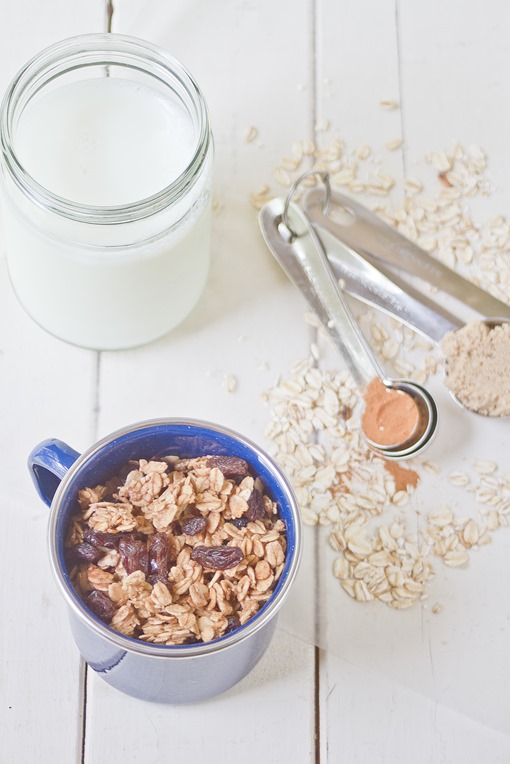 Brown sugar is an ingredient I don't use enough. When I find it in the pantry, I could eat it by the spoonful. It reminds me of cinnamon rolls and apple crumbles, and so does this simple granola recipe.
I usually like to add some sort of healthy fat like almonds or peanut butter to my granola but wanted to try something different. There's only 2 Tablespoons of oil in the entire batch and no nuts. If you're looking for a leaner breakfast, this will definitely fit the bill.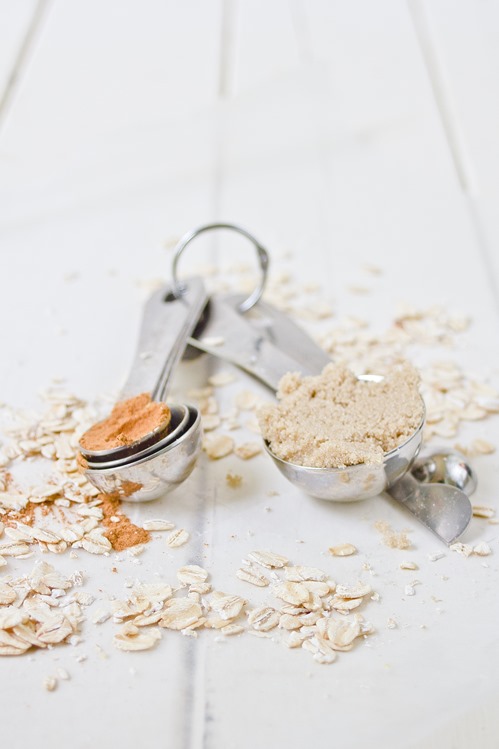 You can add more spices to suit your favorite flavors. Swapping in pumpkin pie spice or adding your own nutmeg and allspice will give it a slightly nuttier flavor. Make sure to use gluten-free oats if dealing with a gluten allergy.
Low-Fat Cinnamon Brown Sugar Granola
Prep time: 10 minutes
Cook time: 30 minutes
Ingredients
2 1/2 cups rolled oats
1/2 cup light brown sugar
2 Tablespoons vegetable oil
3 Tablespoons water
1/2 teaspoon cinnamon
1/4 teaspoon salt
1/2 cup raisins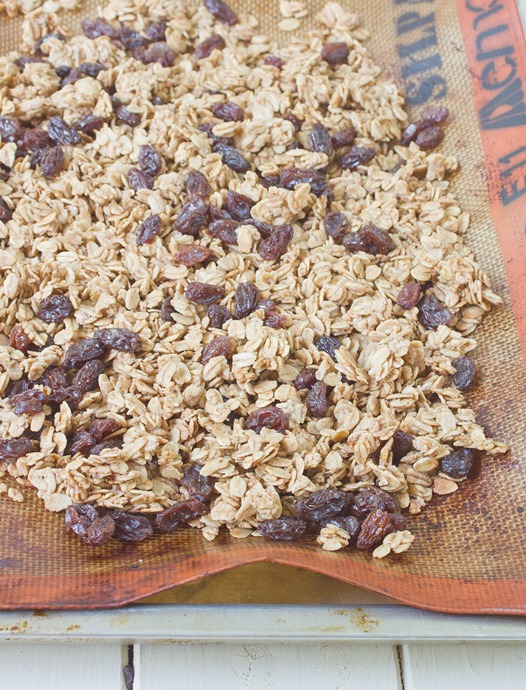 Method:
Preheat your oven to 350 degrees.
In a large bowl, mix together the oats, sugar, oil, water, cinnamon, and salt until the sugar dissolves and the ingredients are evenly mixed.
Pour the oats out onto a non-stick baking surface and spread them out into a thin layer.
Bake for 30 minutes or until the oats are crisp and turn golden.
Remove from the oven and let cool completely.
Add the raisins into the granola and mix well.
Store in a sealed container at room temperature when not enjoying.