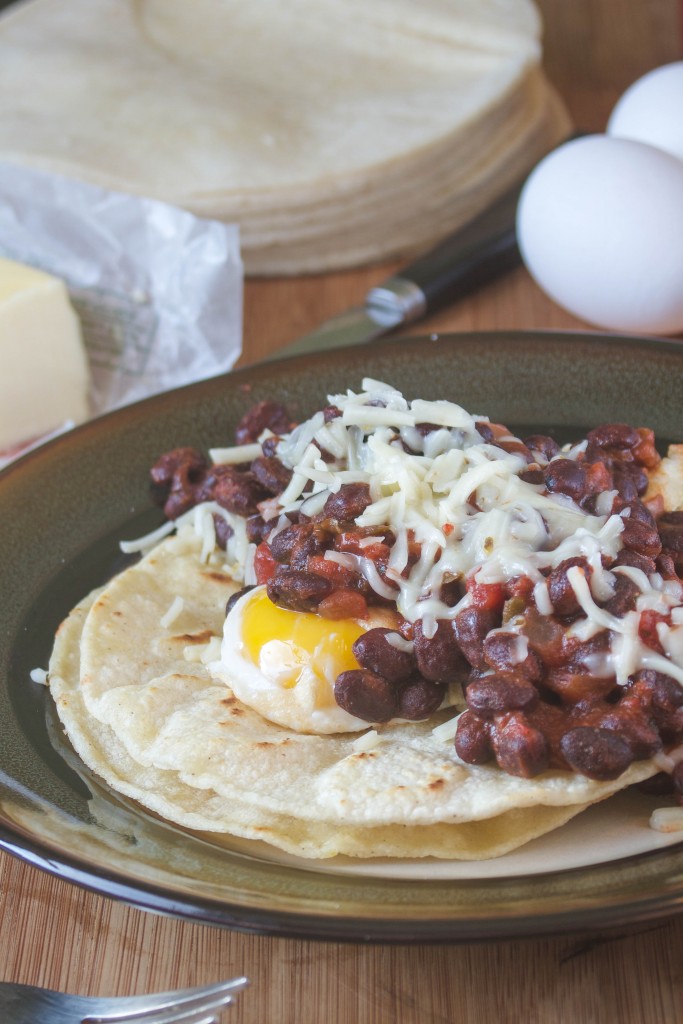 Homemade breakfast on the weekend is a usually my reward for 5 days of quick, processed breakfasts eaten at a desk or sometimes standing up. Melted cheese, runny yolks, and lots of flavor are a must.
One of my favorite things to make is lightly-fried corn tortillas filled with this spicy bean mixture. It's just the right balance of salt, spice, and richness to start off the day topped with some pepper jack or parmesan cheese. You can serve it next to rice or scrambled eggs for a more protein-filled plate. Use either mild, medium, or hot salsa to adjust the heat.
Cumin-Spiced Red Beans
Prep time: 5 minutes
Cook time: 5 minutes
Ingredients(Makes 2 servings):
1 cup black beans, drained

1/2 cup salsa 

1 1/2 Tablespoons butter

3/4 teaspoon cumin
Method:
Heat up the beans and salsa in a pan over a burner set to medium.

Stir the beans and salsa along with the cumin as it comes to a boil. Keep stirring until most of the liquid boils off and the mixture is thick.
Add in the butter and continue stirring until it melts. Once the butter's melted completely, turn off the heat and mix for a minute over the stove as it cools.
Serve hot with shredded or shaved cheese on top.