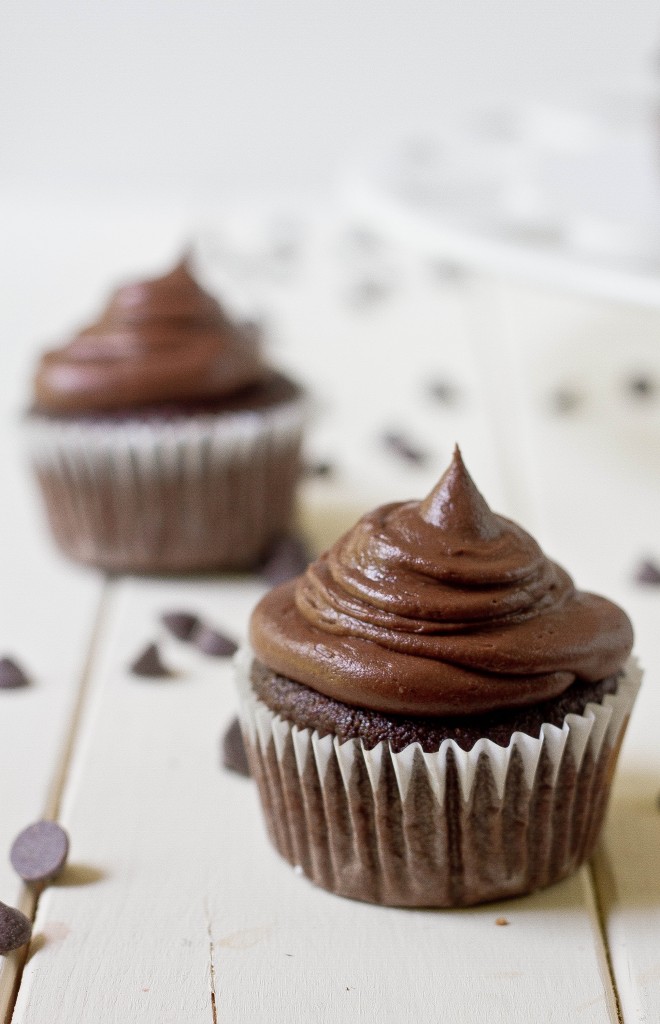 After the vanilla cupcakes were all gone, I was feeling empty inside. Well, not totally empty—just a little snackish. You know when you want something sweet but not anything really healthy. And since I still had my bag of coconut flour, I thought why not try some chocolate cupcakes?
These are just as good as the vanilla ones if you ask me. They do have a stronger taste of coconut, but I think it helps since the cocoa powder needs a fatty flavor to give it some chocolaty richness.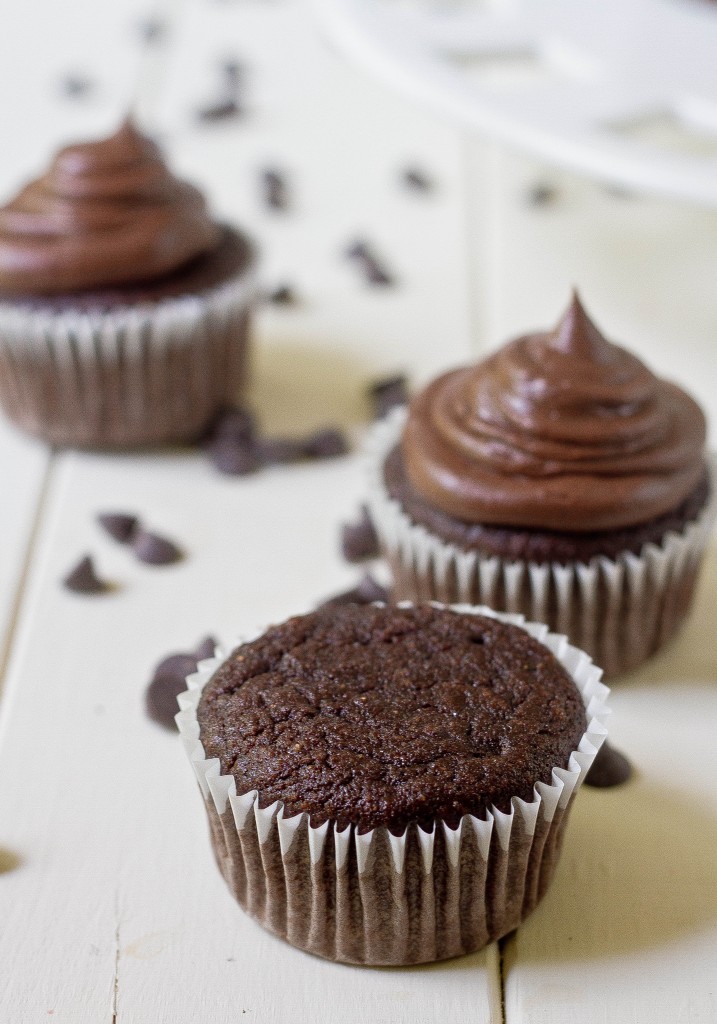 Paleo Chocolate Cupcakes
Prep time: 10 minutes
Cook time: 35 minutes
Ingredients(Makes a dozen cupcakes):
1/2 cup +2 Tablespoons coconut flour

4 eggs

2 egg whites

1/3 cup cocoa powder

1/2 cup cane or palm sugar

1 cup coconut milk

1/2 teaspoon baking soda

1 teaspoon vanilla extract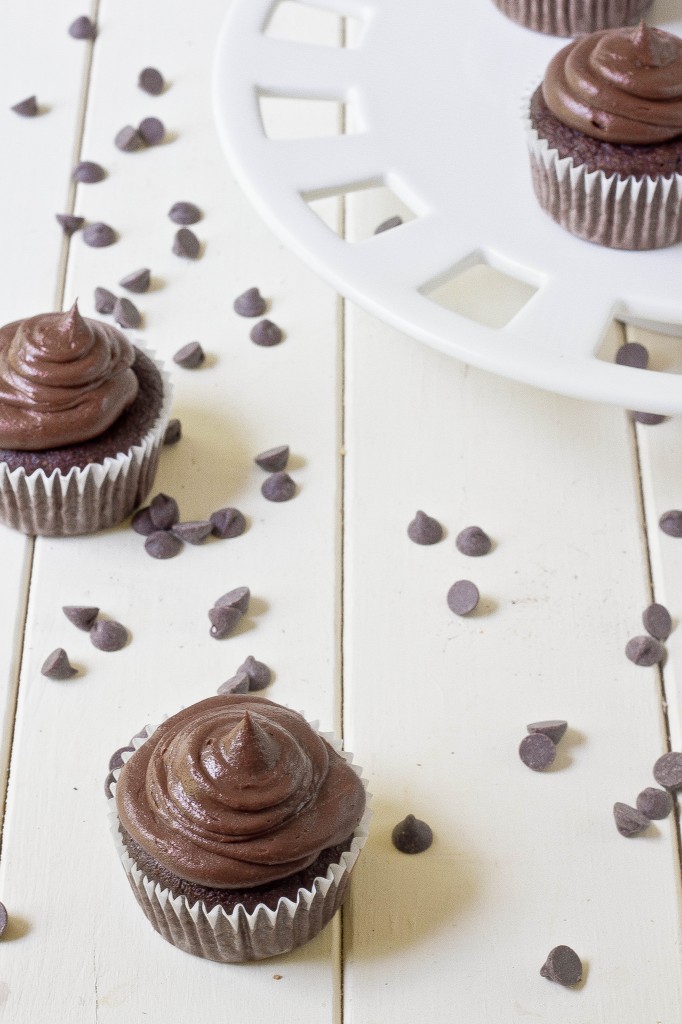 Method:
Preheat your oven to 350 degrees and line 12 cupcake holders with paper liners.

Mix together the coconut flour, eggs, egg whites, cocoa powder, sugar, coconut milk, baking soda, and vanilla extract in a large bowl.

Slowly add just enough water so that the batter is slightly runny and easy to mix by hand without exerting too much effort.

Scoop the batter evenly into the cupcake liners. Hit the pan against the counter a few times to even the batter and knock out any air bubbles.

Bake for 30-35 minutes until the tops are firm to the touch.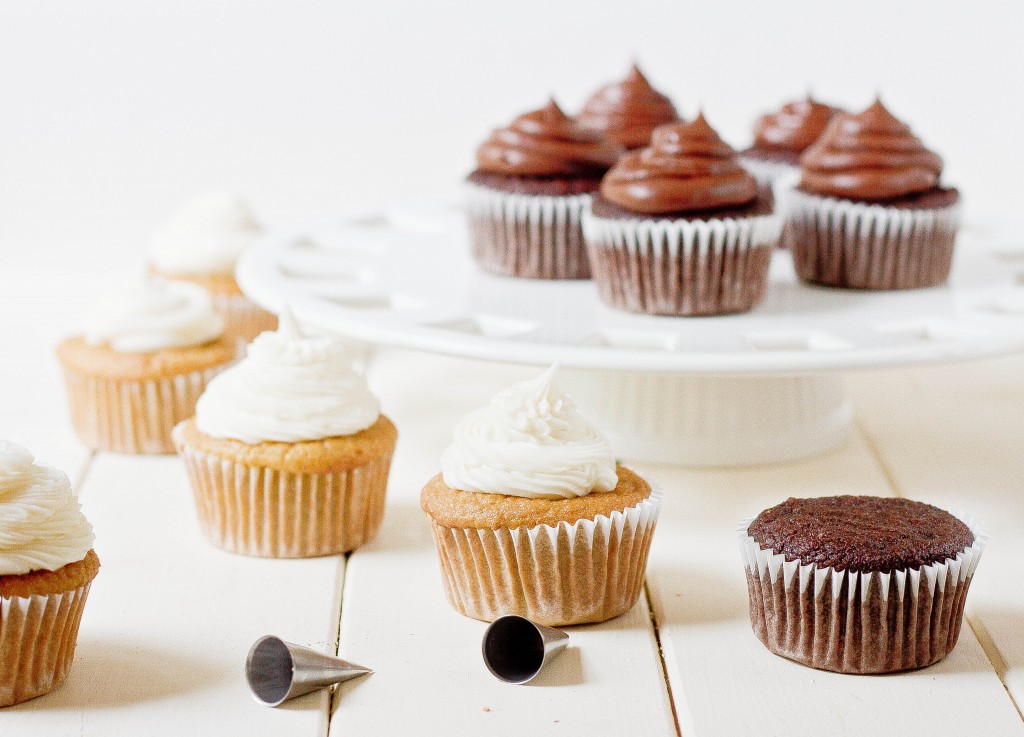 If you like these cupcakes, you might like my paleo vanilla cupcake recipe.