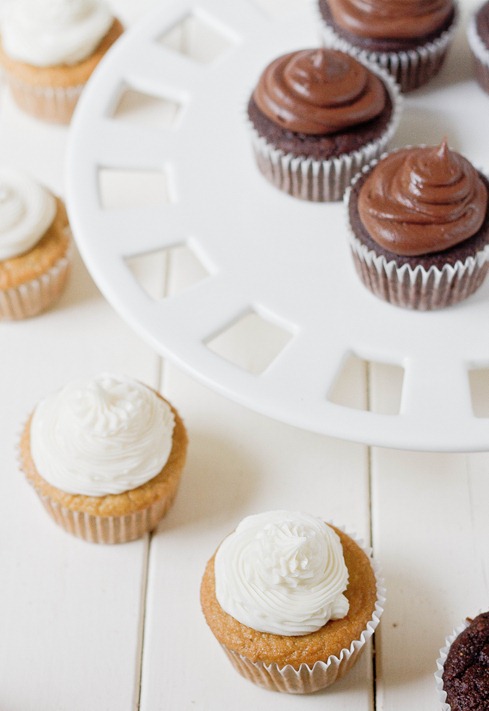 Back in January I finally found a use for the coconut flour that had just been sitting around in my pantry for months; it made the perfect cupcakes. Before then, I'd used some gluten-free baking blends with varying success, but they were never quite as good as "regular" cupcakes. Coconut flour, on the other hand, creates cupcakes that are light and fluffy without any odd starchy flavor. You'd never know they're gluten-free if you didn't bake them yourself.
Last month we celebrated several birthdays in my family so I figured it was a chance to revisit these cupcake recipes and taking fresher pictures. I ended up modifying the chocolate cupcake recipe slightly to make them richer and was definitely happy with how they turned out.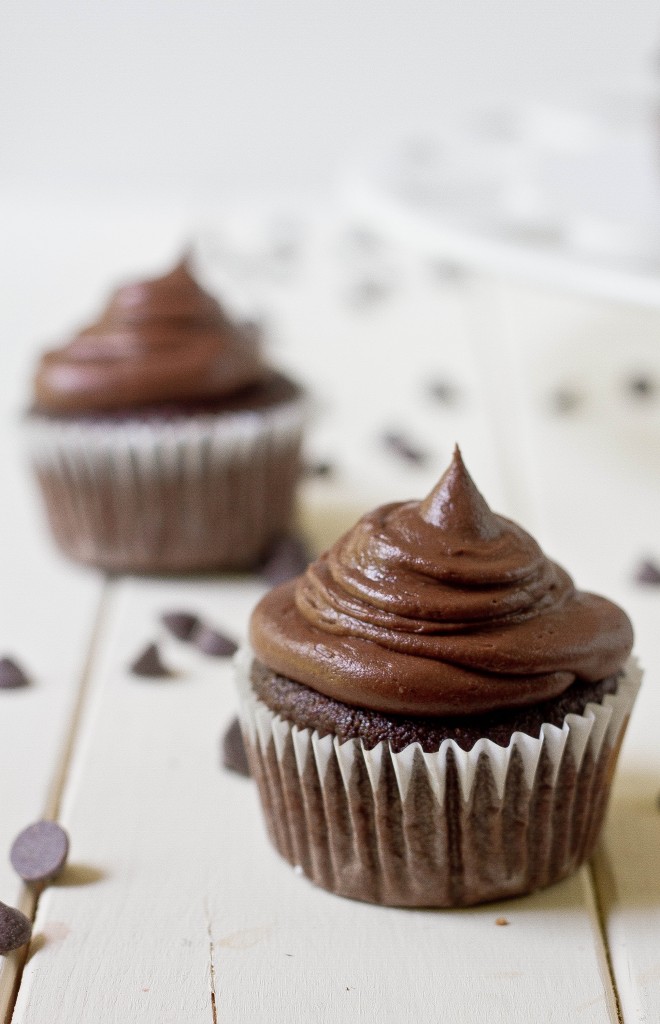 These paleo chocolate cupcakes get their depth not from coconut flour but coconut milk. Even without oil or melted chocolate, they stay moist and rich. You can easily perk up the flavor with half a tablespoon of instant coffee granules.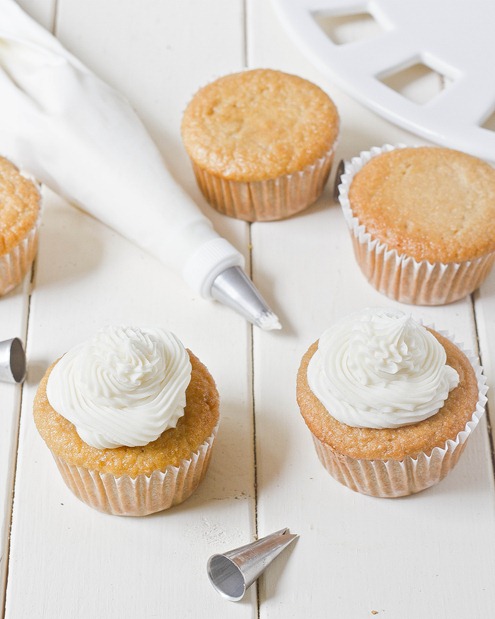 The vanilla paleo cupcakes are simple and sweet. Surprisingly, the coconut ingredients don't overwhelm the vanilla flavor at all. They're a perfect canvas for any flavor frosting you can dream up.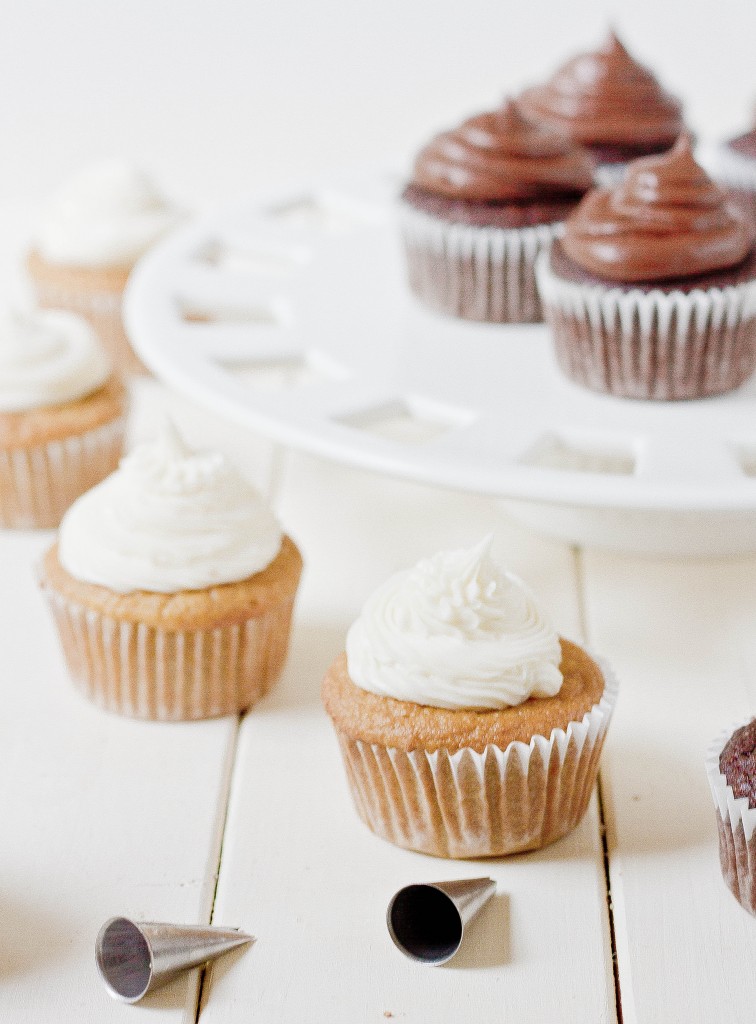 The frosting I use with these cupcakes are just your basic buttercreams. Nothing fancy or paleo; just sugar, butter, melted chocolate, and vanilla. I love the frosting tip set I bought myself a few months ago but I still feel like I need a lot more practice to make them look decent. Does anyone have an August birthday? I'll bring the cupcakes.