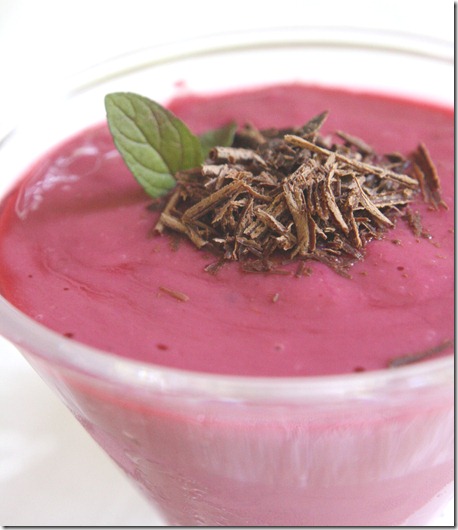 Normally I like fudgy desserts, or just a piece of thick chocolate. But this Summer I haven't been able to get enough mousse desserts, like this one or this one or this one. So naturally I had to try this recipe when I saw it on the Whole Foods website.
I've made chocolate and peanut butter tofu mousse before but never a fruit flavor. This came out really well in flavor, although the texture reminded me more of pudding rather than mousse. It's thick and slightly dense with a sweet, bright flavor to it, perfect for hot Summer nights when chocolate is too rich(I've never experienced this myself but I hear some people do—weird).
Raspberry Tofu Pudding(lightly adapted from this recipe)
Ingredients(Makes 6 servings):
12oz fresh or frozen raspberries

1 16oz block silken tofu

3/4 cup sugar

1/4 cup corn or tapioca starch

1/4 teaspoon salt

Zest from half a lemon

Chocolate and mint to garnish
Combine the tofu, raspberries, starch, sugar, salt, and zest in a food processor and blend until smooth and homogenous.
Pour into individual dishes and refrigerate until serving. Garnish with shaved chocolate and/or mint.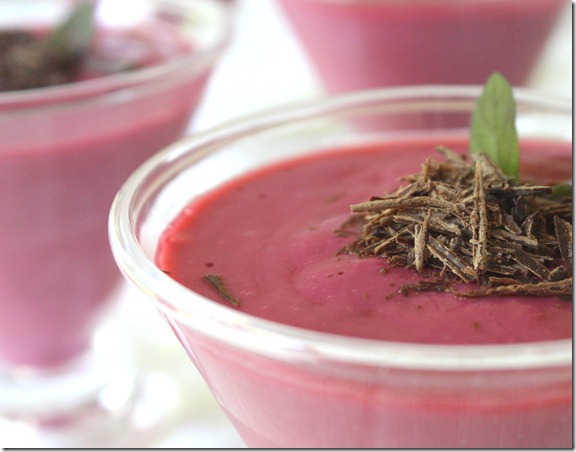 It does not get much better than this.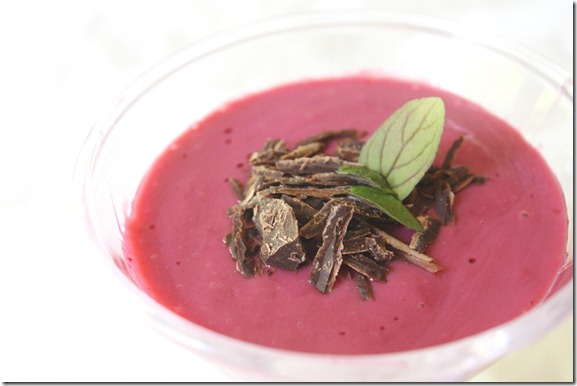 If you add in 3/4 cup of cocoa powder, the flavor gets even better. Although—I warn you—the color isn't as appetizing.