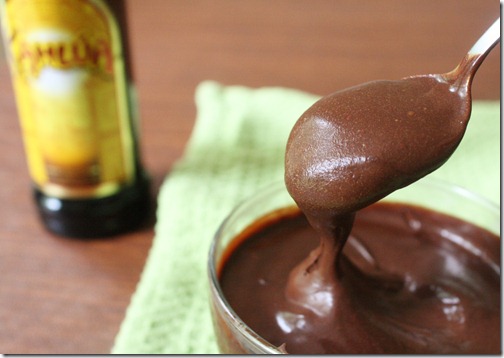 How can you have thick and creamy chocolate mousse with just chocolate and water? It seems impossible. But as soon as I stumbled on this blog post making exactly that I had a hunch I would make it and love it. It's a little difficult technically but completely worth the end result. Following through with all of the prep work makes the active part easier.
This is one of those recipes where you'll want to use good chocolate. You know, the Ina-Garten-only-uses-good chocolate. Since the recipe is primarily chocolate and water, all the flavor comes from the chocolate. You certainly don't want to make this with chocolate chips. I used Callebaut baking chocolate and it came out fine. If I were making this to really impress someone(say for a Valentine's Day dessert) I would use Vahlrona.
Chocolate Mousse With Kahlua(a variation on this recipe)
Ingredients(Makes 3-4 servings):
265 grams good quality bittersweet chocolate
1 cup minus 2 Tablespoons warm water
2 Tablespoons Kahlua
3 Tablespoons cane sugar
2 Tablespoons cocoa powder*
*I added this at the very end to help thicken the mousse up. I might have needed it because water from the ice bath slipped into the chocolate bowl. If as it's cooled the chocolate mousse doesn't seem thick enough, add this in. Otherwise the recipe is fine without it.
Additional notes:
Watch this video before starting for an actual portrayal of how the chocolate should look after each step.
Since the proportions are very important for this recipe, it's best to weigh all the ingredients out on a kitchen scale before starting including the liquids.
Use a large plastic bowl with a wide bottom when whisking the emulsion so that the chocolate is shallow and will cool down faster.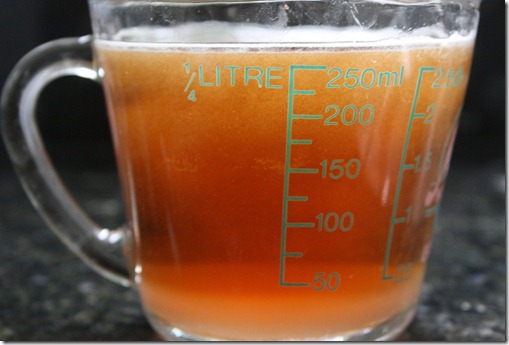 Start by measuring out and mixing together the water, Kahlua, and sugar.
In a double-boiler or microwave safe bowl, melt the chocolate down completely.
Prepare an ice bath in a larger bowl for the chocolate and move the melted chocolate to a bowl in the center of the ice bath.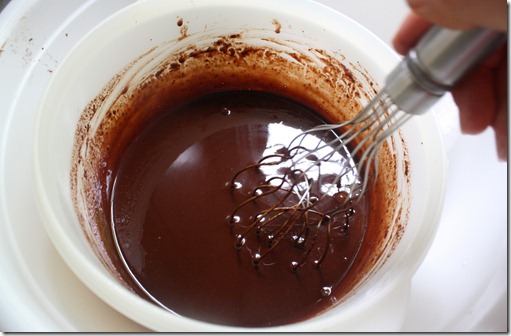 In the ice bath, whisk together the chocolate and alcohol mixture. Continue mixing softly and smoothly for 5-10 minutes as the chocolate cools to keep the mousse emulsified as it cools.
If after a while the chocolate mixture is still rather thin, add in the 2 extra tablespoons of cocoa powder and whisk them in making sure not to leave any clumps.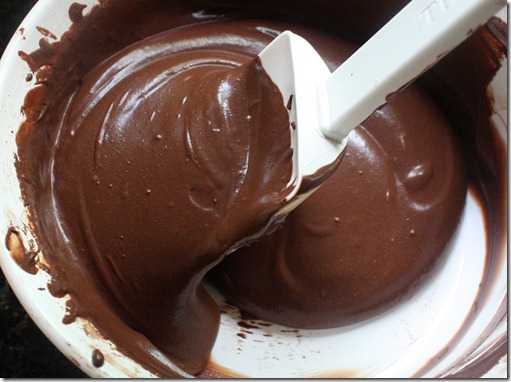 Once the mousse has come together, spoon it in to servings bowls. Refrigerate for an hour before serving.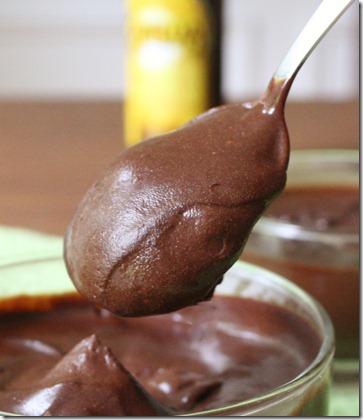 It's hard to imagine something so creamy being made with only chocolate and water. This makes for an easy recipe to pull out and impress with on special occasions; I'll definitely be committing it to memory.