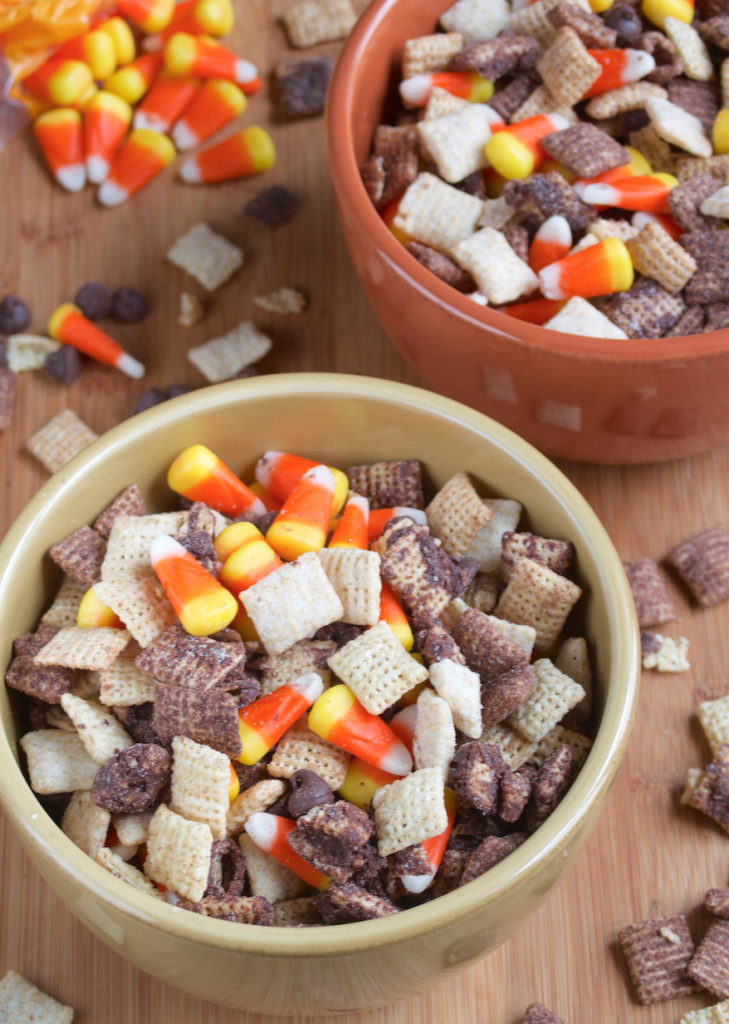 Candy corn is a polarizing food. People usually either can't get enough of it or can't stand the stuff.
I love it and would eat a whole bag in one sitting. Since that's probably not the best idea you have to find ways to mix it up and make it a little more filling. This Chex mix isn't health food but it's just the right balance of sweet and sweeter for a party or just an afternoon. 
Coating some of the Chex cereal with melted chocolate adds an unexpected layer and makes it slightly more decadent. You can make this more fun at a Halloween party by creating different names for the ingredients like bat droppings and witch's nails.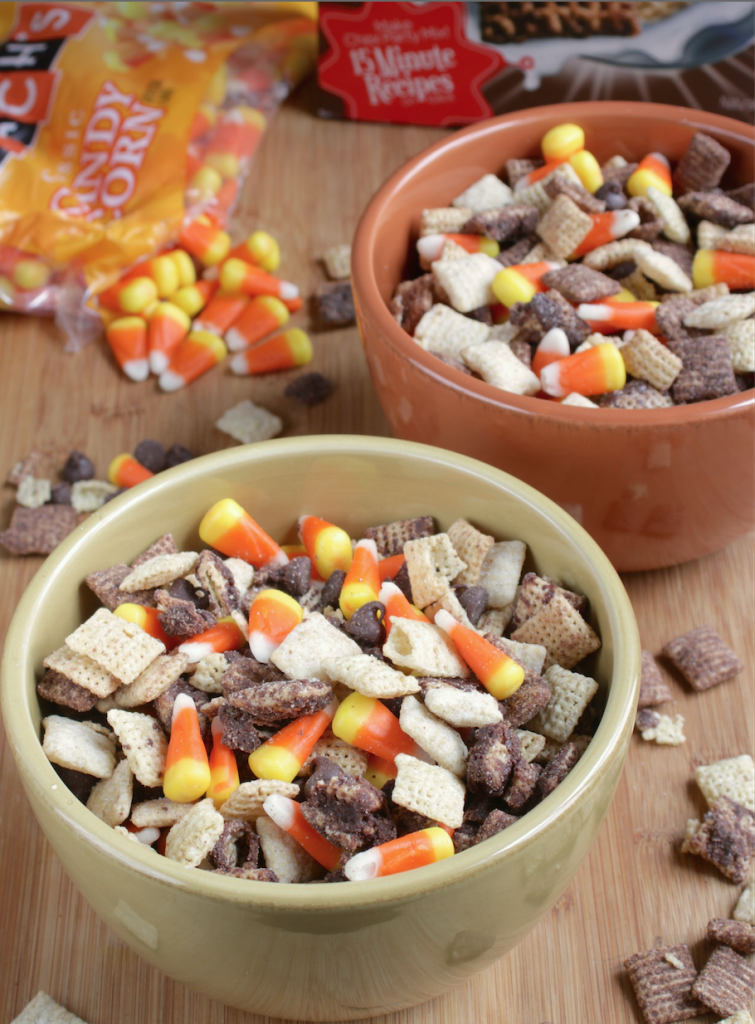 A note from the last batch of Halloween Chex Mix I made: If gelatin's a problem ingredient for you, some manufacturers don't use it in their candy corn. Instead of Brachs, try CVS store brand candy corn. 
Halloween Chex Mix
Prep time: 15 minutes
Cook time: 0 minutes
Ingredients(Makes 12 squares):
2/3 cup chocolate chips, divided

2  1/2 cups Chocolate Chex, divided

1 Tablespoon butter

1 Tablespoon milk

1 1/2 cups Vanilla Chex

1/2 cup candy corn
Method:
Melt 1/3 cup chocolate chips gently, set the rest aside.

When melted, stir in the butter and milk until silky and smooth.

In a large bowl, mix 1 1/2 cups Chocolate Chex cereal with the melted chocolate until covered.

Lay the cereal out on a non-stick tray and refrigerate for 10 minutes until the chocolate has set. Once set, break apart any clusters of cereal stuck together. 

In a large bowl, toss together the remaining chocolate chips, remaining Chocolate Chex, Vanilla Chex, and candy corn. 

Serve or store in an air-tight container at room temperature.