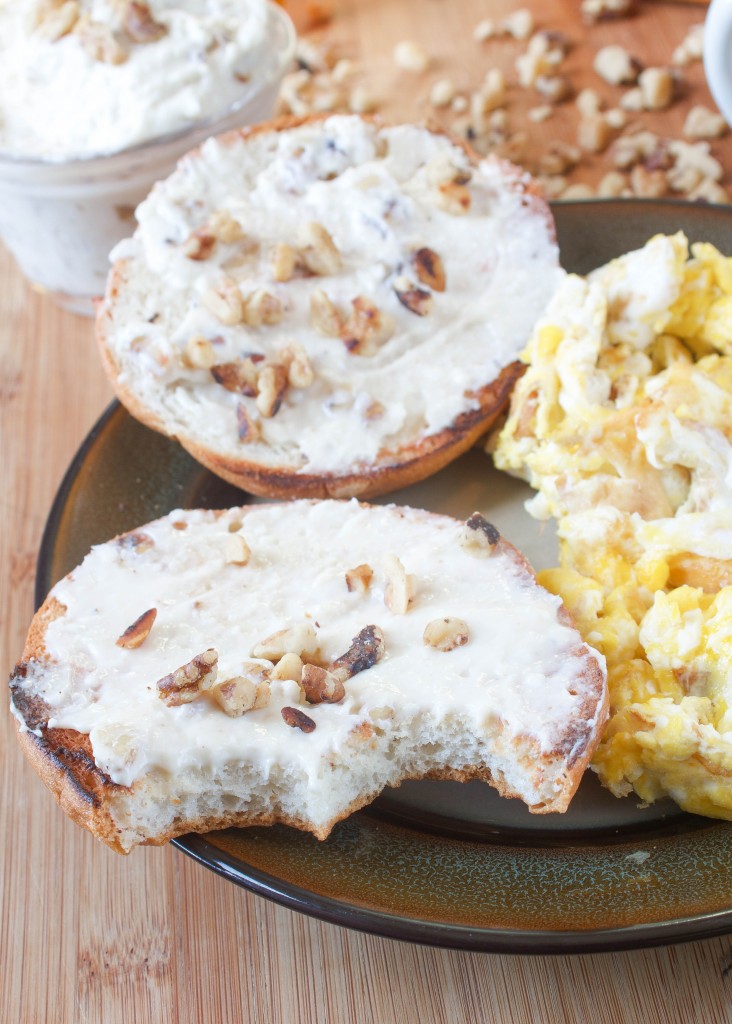 People tend to think that when you're gluten-free you spend your life missing all carbs. That's certainly not true, but I definitely miss certain carbs like cinnamon crunch Panera bagels smothered in sweet hazelnut cream cheese.
Some things are hard to make at home(like bagels, unless you're looking to give away an afternoon for amorphous doughballs). Other things are super easy; you can make this cream cheese in 5 minutes and actually be excited about a weekend breakfast at home.
Adding salt and vanilla might seem a little strange, but it helps round out the flavors of the honey to be salty-sweet and a little savory. Toasting the walnuts is well worth the effort for the overall flavor. This recipe works perfectly with full-fat cream cheese, low-fat cream cheese, or non-dairy alternatives.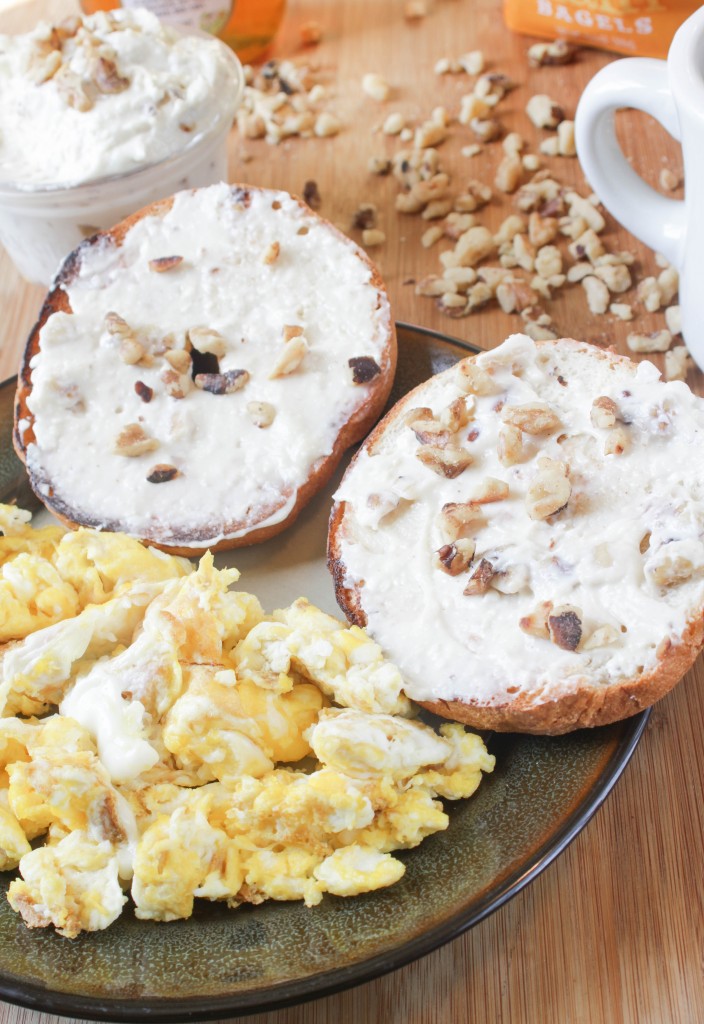 If you're not a fan of honey you can also use an equal amount of maple syrup. Try using peanuts instead of walnuts for a different flavor or just leave them out completely for a nut-free recipe and you'll still have a delicious spread.  
Homemade Honey Walnut Cream Cheese
Prep time: 5 minutes
Cook time: 0 minutes
Ingredients(Makes 12 squares):
1 block cream cheese, softened to room temperature

1/2 cup honey

1/3 cup walnuts

1/8 teaspoon salt

1/8 teaspoon vanilla extract
Method:
In a large bowl, beat together the honey and cream cheese until well-mixed.

Heat up a small pan over a low burner. Add in the walnuts and toss until they're toasted.

Add the walnuts, salt, and vanilla to the honey cream cheese and fold the ingredients in.

Serve immediately or store refrigerated in an air-tight container.