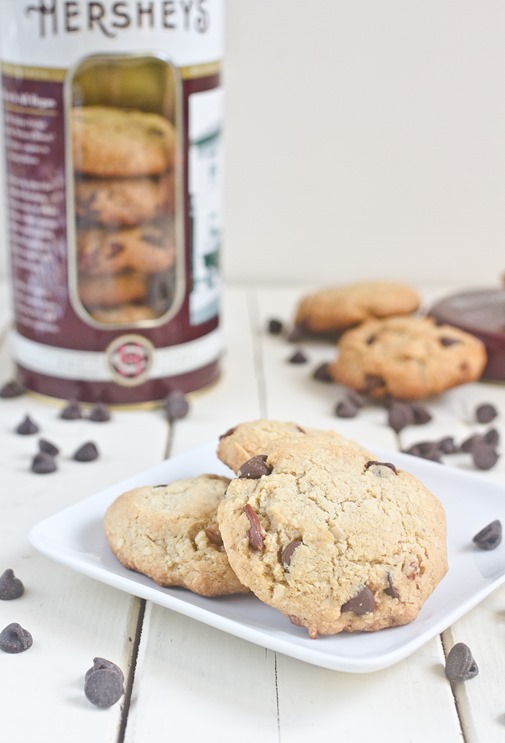 When you find a recipe that just works, you never want to stray from it. This is the third time I've posted about these cookies; I didn't realize that the original recipe post is almost 2 years old until I sat down to write this one. In that time a lot of commenters have made these and enjoyed them and I hope a lot more will continue to.
I've tried to make other gluten-free cookie recipes in the past and ended up with a tray of flattened, cooked dough; thankfully I've never had a problem with these. They bake and spread just like regular chocolate chip cookies. This time I mixed some chopped pecans and walnuts into the batter. I didn't think that they could actually get better but that proved me wrong.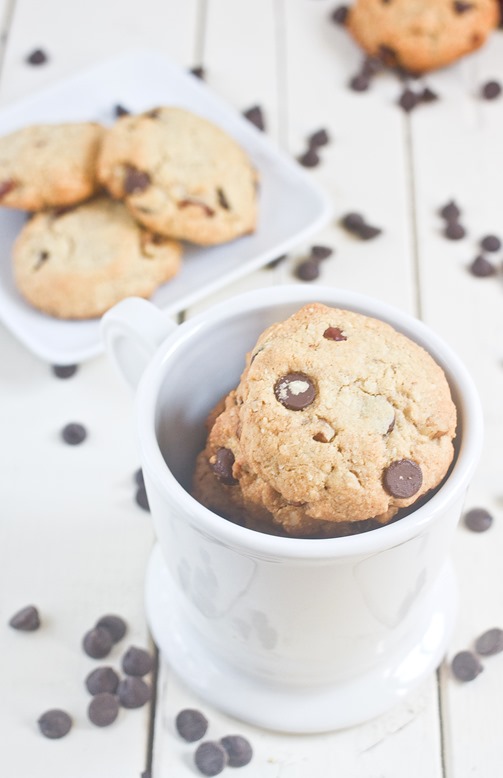 I've now made this recipe with almond meal(finely ground almonds) and almond flour(finely ground blanched almonds) and can tell you it doesn't make much of a difference. The ones with almond flour were a little softer as they baked and lighter in color but the end results were pretty much the same.
Almond Flour Chocolate Chip Cookies
Prep time: 10 minutes
Cook time: 12 minutes
Ingredients(Makes about 12 cookies):
1 1/2 cups(6 ounces) almond flour or almond meal
1/4 cup butter, room temperature
1/4 cup sugar
1 egg
1/4 teaspoon salt
1/2 teaspoon vanilla extract
1/4 teaspoon baking soda
1/4 cup chocolate chips
1/4 cup chopped nuts(optional)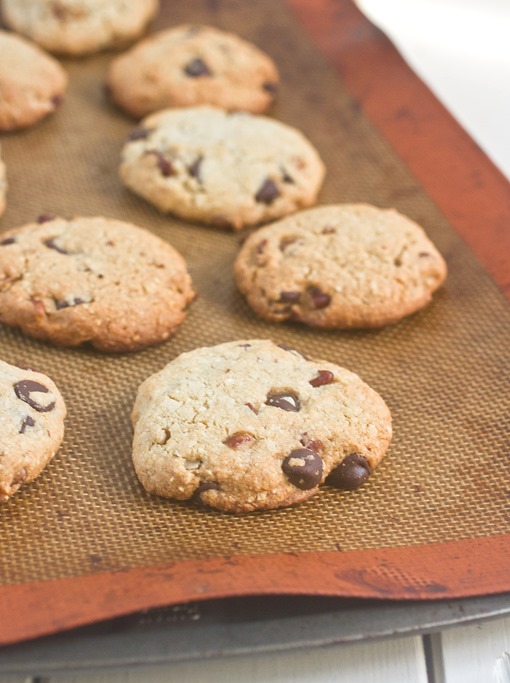 Method:
Preheat your oven to 375 degrees.
In a large bowl, cream together the butter and sugar.
Gradually beat the egg into the butter and sugar mixture.
Add the almond flour, salt, vanilla and baking soda in with the other ingredients and mix well.
Add in the chocolate chips and nuts if using and fold them into the batter.
Roll the dough into 1-inch balls and press them down gently onto a non-stick baking surface.
Bake for 12-15 minutes until the cookies rise and the edges have browned.
Remove the cookies from the oven and let them cool before moving. Store at room temperature in a sealed container.