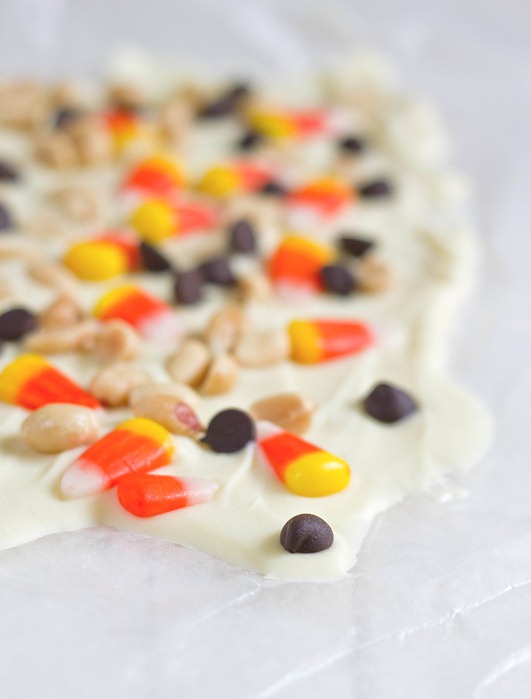 Candy corn seems to be one of those foods that divides families. People either love it or they hate it. Personally, I'm addicted to it. Sometimes it tastes good; other times it tastes like nail polish remover. But I will always eat it.
Still, candy corn on its own can be a bit much; I find it's better with other things like Chex mix or Halloween crack corn that cut through the sweetness. White chocolate isn't going to do much for that but peanuts and a little bit of dark chocolate definitely do. This bark is all around fun if you like candy corn and sweet treats.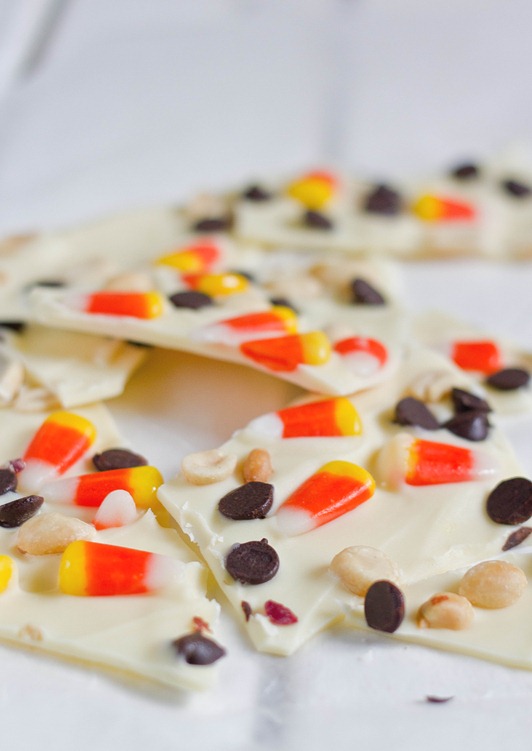 White Chocolate Candy Corn Bark
Prep time: 10 minutes
Cook time: 0 minutes
Ingredients(Makes about 16 pieces):
8oz(1 cup) white chocolate chips
1/4 cup candy corn
1/4 cup roasted peanuts
1/4 cup chocolate chip
Method:
Melt the white chocolate chips in a microwave or over a double boiler.
Pour the melted chocolate onto a non-stick surface and spread it into a layer about 3/8-inch thick.
Evenly drop the candy corn, peanuts, and chocolate chips onto the bark and press them in gently.
Move the chocolate to the refrigerator or freezer to harden for 15-20 minutes.
Cut the bark with a sharp knife into asymmetrical pieces. Store in the refrigerator when not eating.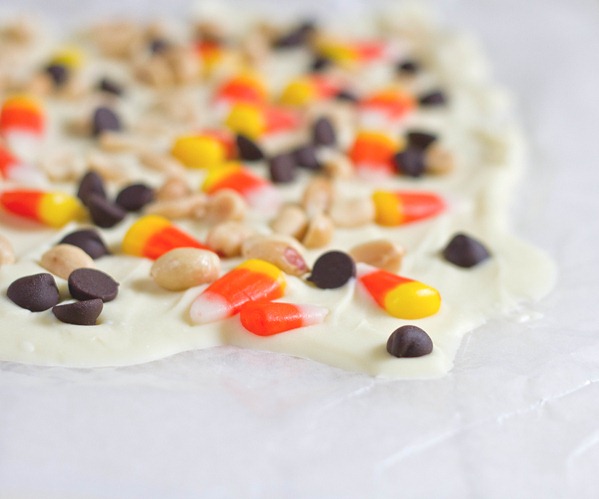 If you serve this at a Halloween party you can make up fun stories like how the white chocolate is ectoplasm and the chocolate chips are ghost droppings. I don't know what the candy corn and peanuts would be; any ideas?