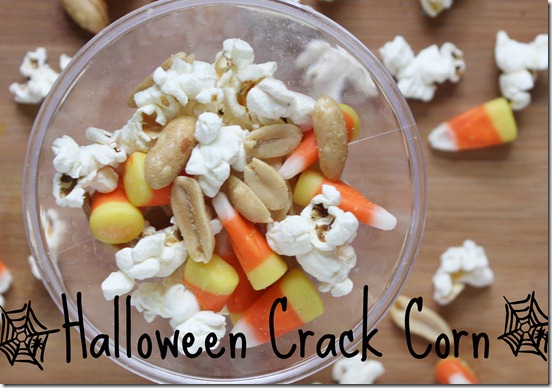 I must have been living under a rock or sheltered as a child because I never knew the amazing combination of candy corn and peanuts until Holly posted about it. I really should have guessed that two of my favorite food groups(because they definitely deserve their own food groups) would only be even better put together. And combined with popcorn it's a crunchy, crackly, filling snack that tastes eerily like kettle corn.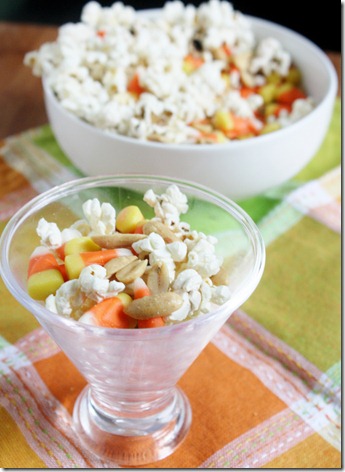 The truth is I don't see a time when this wouldn't be good. You can make it as an afternoon snack or a dessert late at night, put it in a bowl and serve it at a Halloween party or put it into goodie bags to give out at a kid's party. There's no one who wouldn't like this.
Halloween Crack Corn(inspired by Holly's post)
Prep time: 5 minutes
Cook time: 0 minutes
Ingredients(for 2 servings):
3 cups of popcorn(click here to see how to DIY)
1/2 cup candy corn
1/2 cup peanuts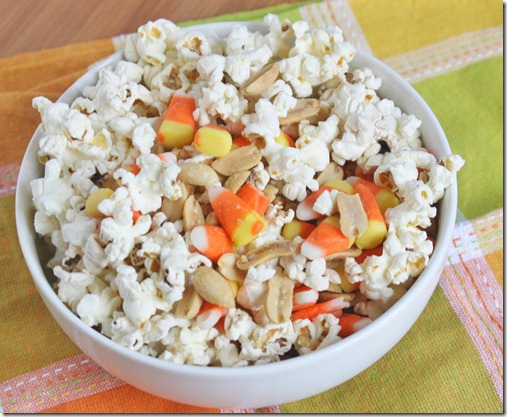 Method:
Combine all of the ingredients together and toss until evenly mixed. Pour into a serving bowl and eat up immediately.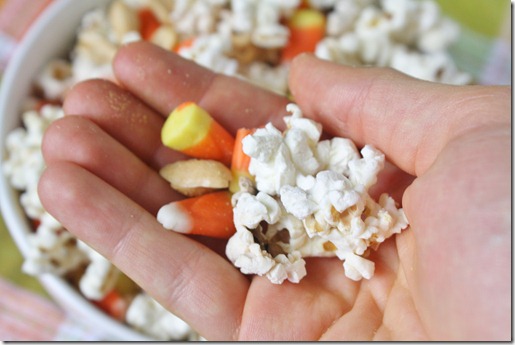 This makes for a very filling afternoon snack when you eat the whole thing yourself. That is until you remember you have all the ingredients to make more.