Yesterday I was supposed to go to the store and pick up ingredients to make bark last night. Before I could it started raining, so that never happened. Sure, it stopped raining and the sun came back out but by that time I was home and too comfortable to do more than look at bark recipes online and drool a little.
As I was looking through the bark recipes I have on this site, I realized I only had 4. That's a shame since it's one of my favorite things to make and it's so so easy. I'll be sure to improve on that from now on; you can never have too much bark.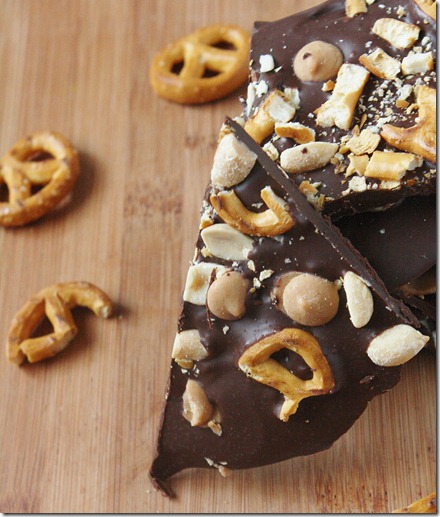 I made this peanuts and pretzels bark back in November when I was staying with friends for a few nights, but I stole a taste before I gave it away and I have to say it's one of my favorites ever. You just can't go wrong with peanut butter chips, especially in salty-sweet desserts.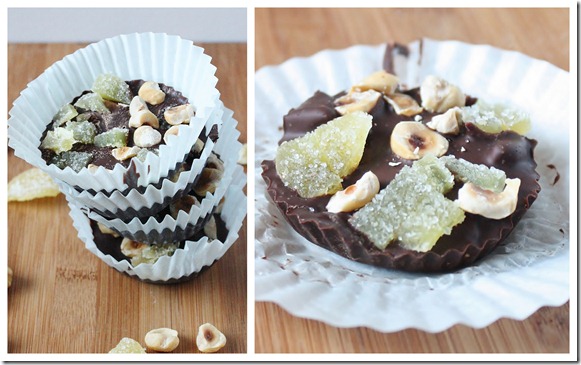 Roasted hazelnut and candied ginger bark is definitely the most elegant bark I've ever made. I also used high quality baking chocolate instead of chocolate chips for these and I have to say that brought the recipe to a whole new level.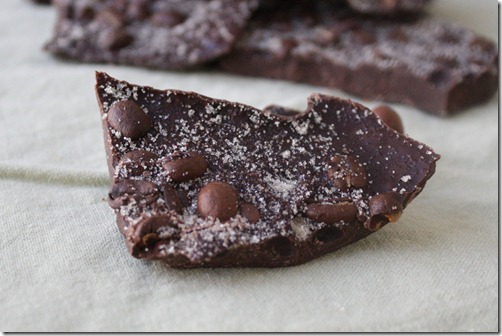 I have weird tastes; I love bitter things. I've even eaten coffee beans whole on their own. That being said, they definitely taste better with chocolate. That's why I love espresso bark. It's also a hell of a lot cheaper than buying chocolate covered coffee beans, which are also amazing.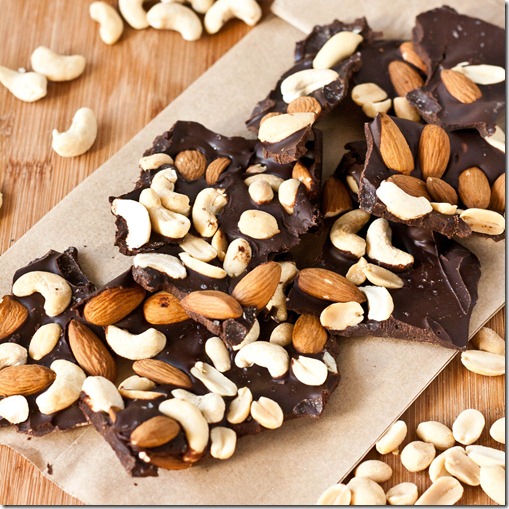 My body's two main food groups are probably chocolate and nuts, so this is practically like taking a vitamin. You could really use any nuts you like but I like making this triple nut bark with peanuts, cashews, and almonds and a little salt for extra flavor. But you really can't go wrong as long as there's chocolate and nuts involved.
I'll be sure to make it to the store today. I might spend a mini-fortune on chocolate chips and crazy mix-ins, but I can tell that will be money well spent.
Any particular favorite bark recipes? Recipes and links are welcome!