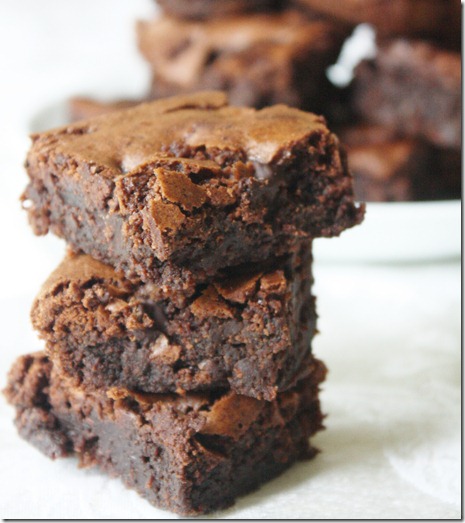 Sunday night I realized I needed a secret santa gift in just a few days and that I hadn't bought anything. Whoops. I raced around the house to see if there was anything I could pass off as a well thought out gift and couldn't find a thing. Then it hit me: Homemade mixes. They're easy, thoughtful, and I already had everything I needed. Plus, who wouldn't want to get what essentially equal gooey brownies only for whenever you want them?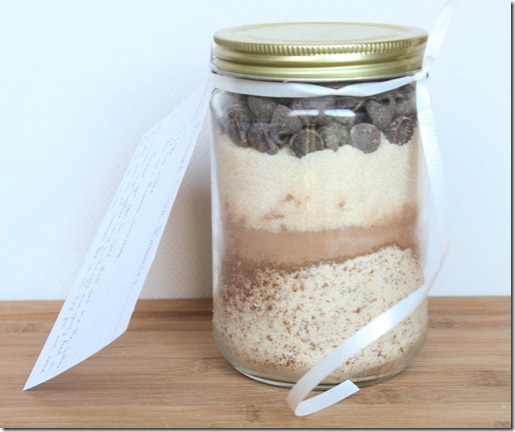 I based the ingredients in my mix off of my almond flour brownie recipe since they're easily my favorite brownies ever. Theoretically you can use any brownie recipe you love, but if you use this one I promise you the gift recipient won't be disappointed at all.
For the mix, you need:
1 18oz mason jar
3/4 cup almond flour
1/2 teaspoon baking powder
1/4 teaspoon salt
2 Tablespoons cocoa powder
3/4 cup sugar
Enough chocolate chips to fill the jar
1 index card
Ribbon to attach the card.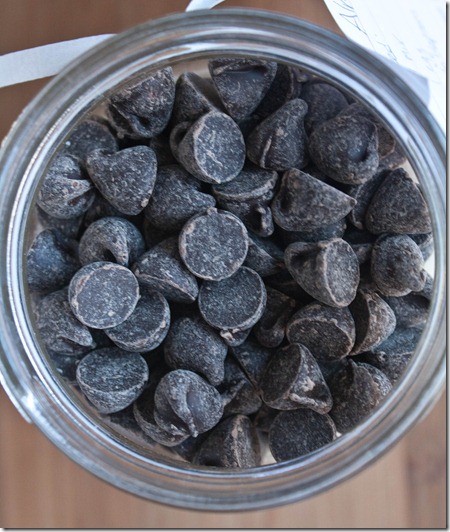 Method:
Clean and dry an 18oz mason jar
Add in layers the almond flour, baking powder, salt, cocoa powder, sugar, and chocolate chips.
Write on an index card the following:
"You'll need:
1 mix
3 eggs
1/2 cup butter
4oz your favorite chocolate

Preheat your oven to 350 degrees. Melt and mix the butter and chocolate together. Work in the eggs and gently fold in the mix until it's all combined. Pour in an 8×8 pan and bake for 30-35 minutes."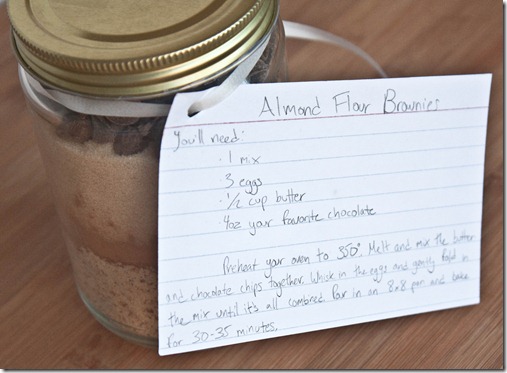 It's not quite as fun as baking brownies because you don't get to lick the bowl. Go ahead and steal a few chocolate chips for yourself to compensate and feel good knowing you're giving a thoughtful gift.
Tomorrow: Chocolate chip cookie mix!