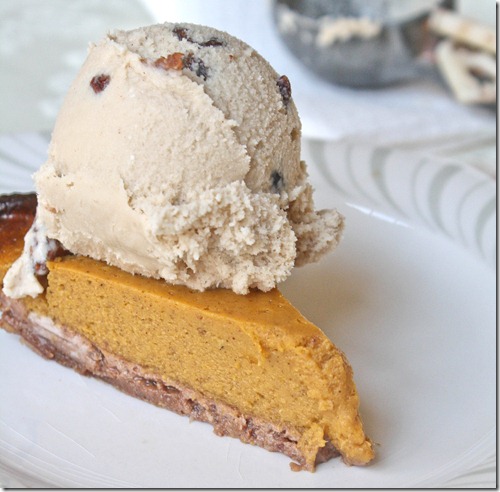 After a week and a half, this is the final recipe I have to share from Thanksgiving. I'm sorry to drag it on for so long, but I think I saved the best for last.
My favorite part of any meal is dessert. For this celebration I made my recipe for rum raisin ice cream again, only since I was short on time and feeling slightly lazy I skipped the custard base making the recipe totally vegan. You couldn't tell I changed a thing; it was just as rich and creamy as the first batch.
This ended up being a favorite of everyone's. I was a little heavy-handed with the rum; I'm sure that helped. My relatives described it as "a frozen tropical bar drink". We ate almost the entire batch by the end of the day; I take that as a good sign.
Vegan Rum Raisin Ice Cream
Prep time: 5 minutes
Cook time: 20 minutes to churn + 2 hours to set
Ingredients:
2 1/2 cups coconut milk, preferably full fat
1/2 cup cane sugar
1/4 cup maple syrup
1/4 cup rum
1/4 teaspoon cinnamon
1/4 cup Thompson raisins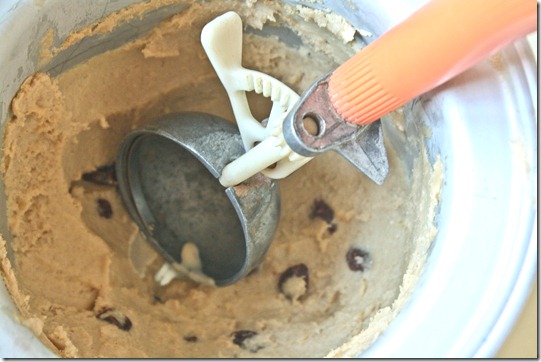 Method:
Whisk together the coconut milk, sugar, maple syrup, rum, and cinnamon until it forms a smooth base.
Turn on your ice cream maker and churn according to manufacturer's directions. Add in the raisins during the final 2 minutes of churning.
Put in the freezer to harden for at least 2 hours. Remove from the freezer and let sit on counter for 5 minutes before scooping for best result.
You really can't go wrong with this plus a slice of paleo pumpkin pie—I'm telling you. Pumpkin, pecans, raisins, cinnamon, and rum. It's all good.