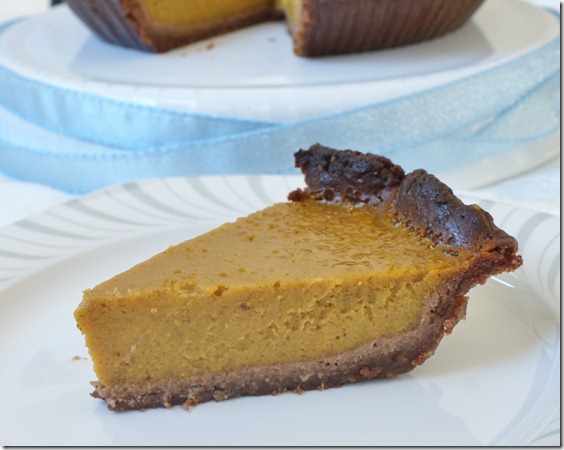 I'll be the first to admit I hardly eat like the paleo diet; I do, however, when such tasty desserts fit the bill.
I couldn't decide between making a pumpkin or pecan pie this year. I decided to split the difference and make a pumpkin pie with a pecan-date crust. Since gluten is out of the question, I knew I'd have to get a little creative with the recipe.
For the filling I used butternut squash puree; this tastes much more similar to canned "pumpkin" than fresh sugar pumpkin. I also added some almond butter for richness and flavor. And the maple syrup sweetener adds a nice amber sweetness.
The crust tastes like a soft Larabar. The cinnamon adds amazing flavor to the pie. I was impressed that it held up so well to being baked for an hour. You could also use it as the crust for a raw pie with a little chilling.
Paleo Pumpkin Pie
Prep time: 15 minutes
Cook time: 1 hour
Ingredients(Makes 1 pie):
1 1/4 cup pecans
8oz dates
1/4 teaspoon cinnamon
2 Tablespoons water
1 1/2 cups butternut squash puree
1/2 cup maple syrup
3 eggs
1/4 cup almond butter
1/2 teaspoon pumpkin pie spice
1/2 teaspoon salt, divided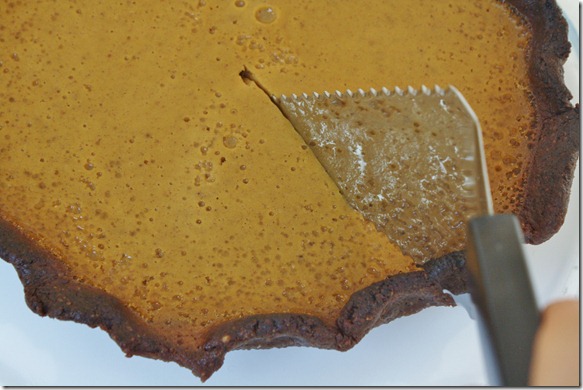 Method:
In a food processor, blend the dates, pecans, cinnamon and 1/4 teaspoon of salt until the dates and pecans are finely ground.
Slowly add the water while the dough is pureeing until it comes together and forms a ball. Turn off the food processor.
Preheat your oven to 350 degrees. Press the dough into a pie pan so that there's 1/4-inch of dough on the bottom and along the sides.
Mix together all of the remaining ingredients until the filling is smooth and uniform.
Pour the filling into the crust. Put the pie onto a water bath and bake for an hour or until the center has cooked through.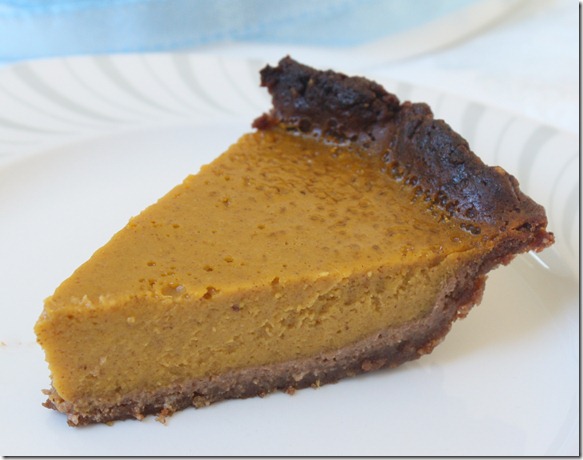 Don't wait until next Thanksgiving to make this pie; it's too good to wait. Find an excuse to make it this week. You're almost out of leftovers, right? Right?