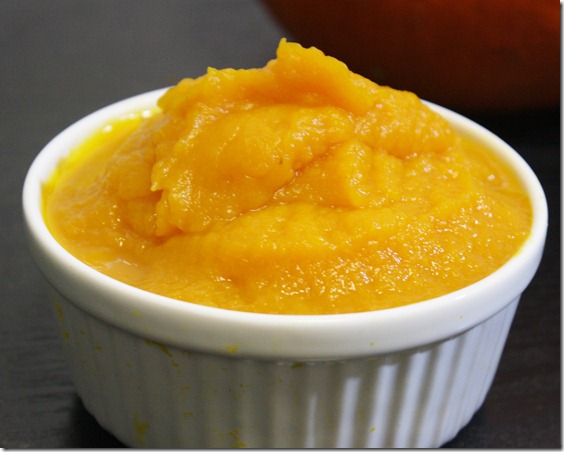 Now that it's officially November, chances are there are a lot of pies in our future. Pumpkin pie is iconic for American Thanksgiving. I wrote a post on making your own pumpkin puree last year but figured I should rewrite it again since it's definitely a skill that comes in handy for you and me to know.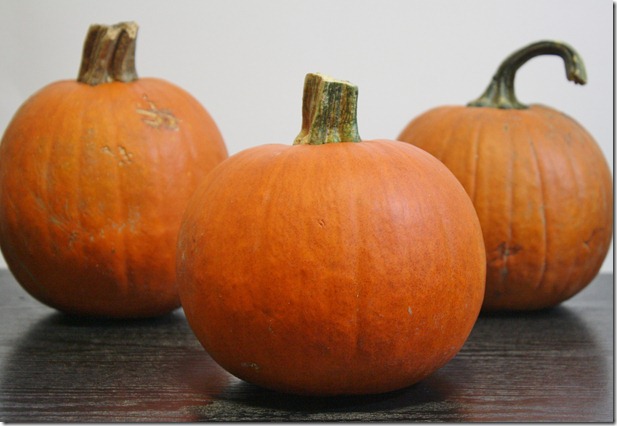 Some people will argue that the type of pumpkin you roast makes all the difference. I'm not going to say one way or the other since I haven't tried many varieties out; I simply go down to the store and pick up what's usually called a "Sugar pumpkin" or "Pumpkin pie pumpkin" because the sign tells me that's what to buy for roasting your own pumpkin.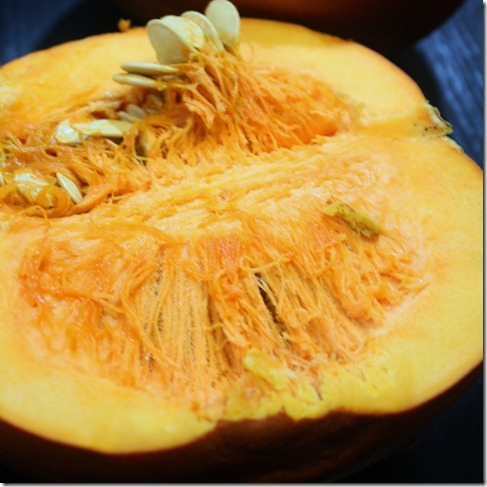 To roast it, start by cutting the pumpkins in half and remove the seeds and stringy filling. You can save the seeds to clean them and roast them.
After that, preheat your oven to 375 degrees. Lay the pumpkins out face down on a roasting tray and bake for 70-90 minutes. When they're done the skin should have the appearance and texture of a deflated football.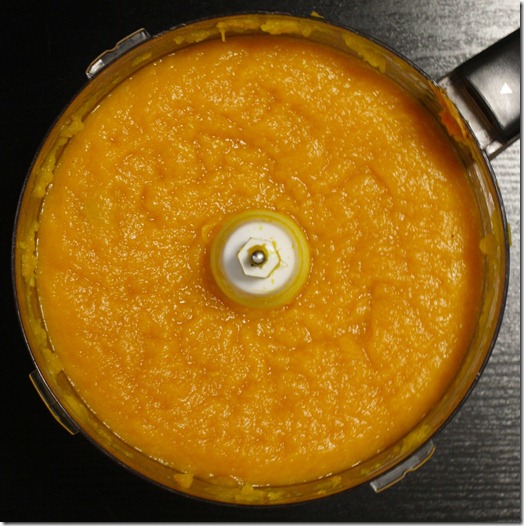 Remove the skin(it should peel off fairly easily) and scoop out the insides into a food processor. Blend and pulse until it's completely smooth. Move the puree into air-tight containers for storing in the refrigerator or freezer.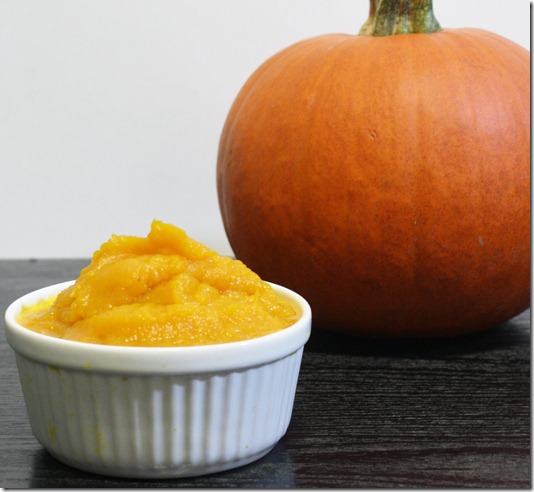 From 2 small-medium sugar pumpkins that cost $1.50 each I got just over 3 1/2 pounds of pumpkin puree, which would cost around $5-6 for canned pumpkin puree. You're not going to be able to retire off of making your own pumpkin puree but it's undoubtedly cheaper, not a lot of work, and an impressive boast to say you made something completely from scratch. It should keep around 5 days in the refrigerator and much longer if frozen.
Of course you don't have to make a pumpkin pie with this puree; I sure as hell haven't yet this year. There are plenty of other uses for pumpkin puree such as pumpkin breakfast quinoa, Keep in mind, too, that pumpkin's a squash just like butternut or acorn and you can substitute it for other squash purees in soup or mashes with very little change in taste or texture.