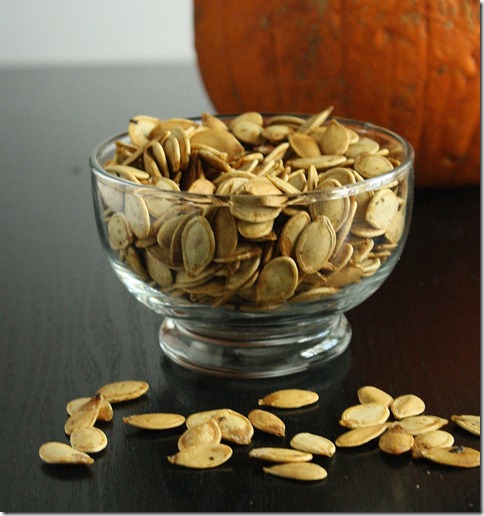 It's impossible for me to say "salt and pepper" without finishing it up with an "Ah, push it. Push it good." Anyone else? No? Just me? Never mind then.
These really are good. Maybe not push-it-good, but good nonetheless.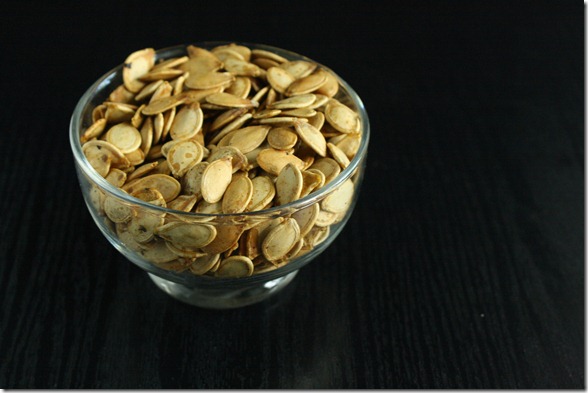 I've roasted a few pumpkins so far this season and every time kept the seeds. I really just want to throw them away because they feel like a hassle but why do that when you can make something delicious with them?
Salt And Pepper Pumpkin Seeds
Prep time: 10 minutes
Cook time: 50 minutes
Ingredients:
Seeds from 1 large pumpkin

1 Tablespoon olive oil

1/2 teaspoon sea salt

1/2 teaspoon crushed black pepper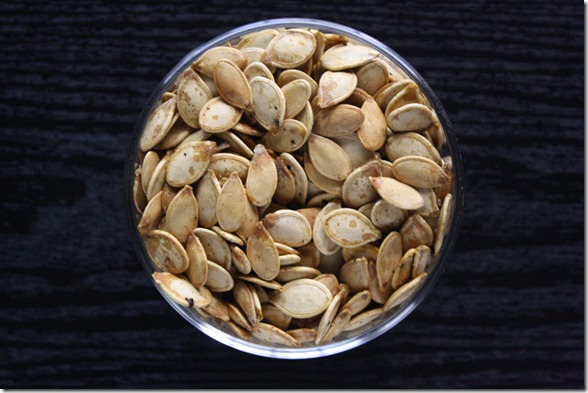 Method:
Clean and rinse the pumpkin seeds to remain any lingering pumpkin on them.
Lay the seeds out and dry them on a paper towel
Preheat your oven to 375 degrees
Toss the seeds with the olive oil, salt, and pepper.
Lay the seeds out in a single layer on a baking pan
Roast until the seeds are dry and crispy, about 50 minutes depending on how wet your seeds are.
Remove from the oven and let cool before touching.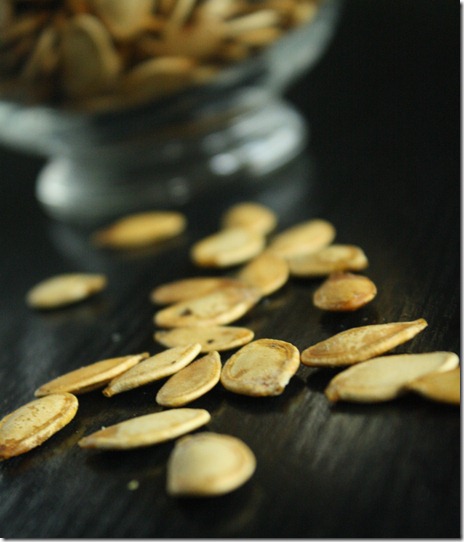 These are addictive on their own, but even better on a salad or mixed with popcorn for a savory snack.