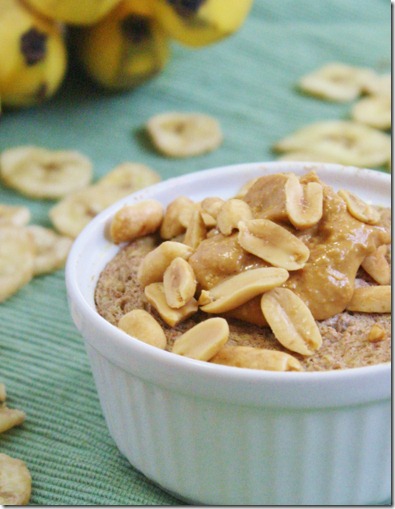 Pretty much as soon as I made Banana Breakfast Quinoa I knew I wanted to try a hot, cooked version of it. I really like eggs in the morning so adding them and cooking it in the microwave seemed to be the easiest way to make something tasty. What resulted is a warm, hearty breakfast reminiscent of banana bread that's both delicious and filling.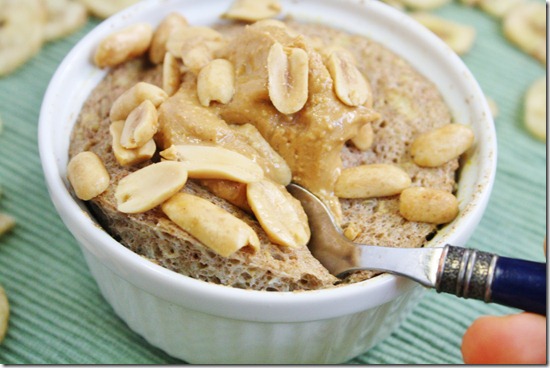 This has quickly become my new favorite breakfast, one that I eat most days of the week. It doesn't take more than 10 minutes to make start to finish so even on my busy mornings I have time to throw it together. And it's filling and healthy, too. A bowl with 2 tablespoons of peanut butter clocks in at around 25 grams of protein and no added sugar.
Hot Banana Breakfast Quinoa
Prep time: 5 minutes
Cook time: 3 minutes
Ingredients(For 1 serving):
1 banana, mashed
1/3 cup cooked quinoa
2 eggs
1/4 teaspoon salt
1/4 teaspoon cinnamon
Nuts, nut butter, dried fruit, or sweetener for toppings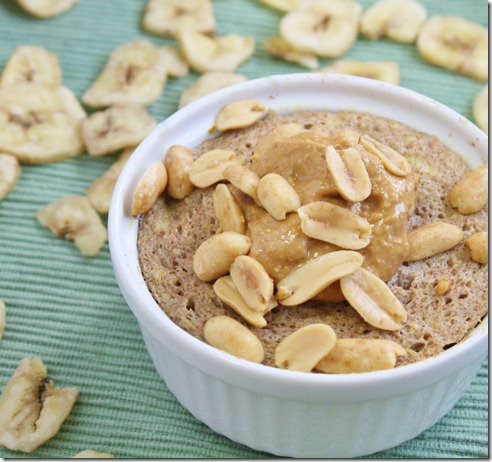 Method:
Combine the mashed banana, quinoa, eggs, salt, and cinnamon together in a small bowl and mix thoroughly.
Transfer the batter to a ramekin or other microwave-safe bowl, leaving a little room at the top to prevent overflow.
Microwave on high for 3 minutes or until the center is cooked through and set.
Top with nuts, dried fruit, and/or sweetener and eat hot.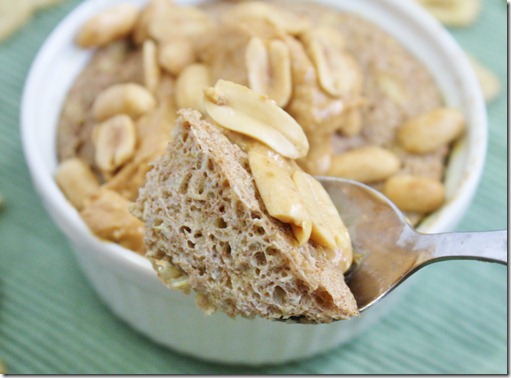 The texture, as you can see, is soft and spongy almost like a baked bread pudding. You could also try baking it in the oven for 12-15 minutes which would result in a similar texture and flavor.