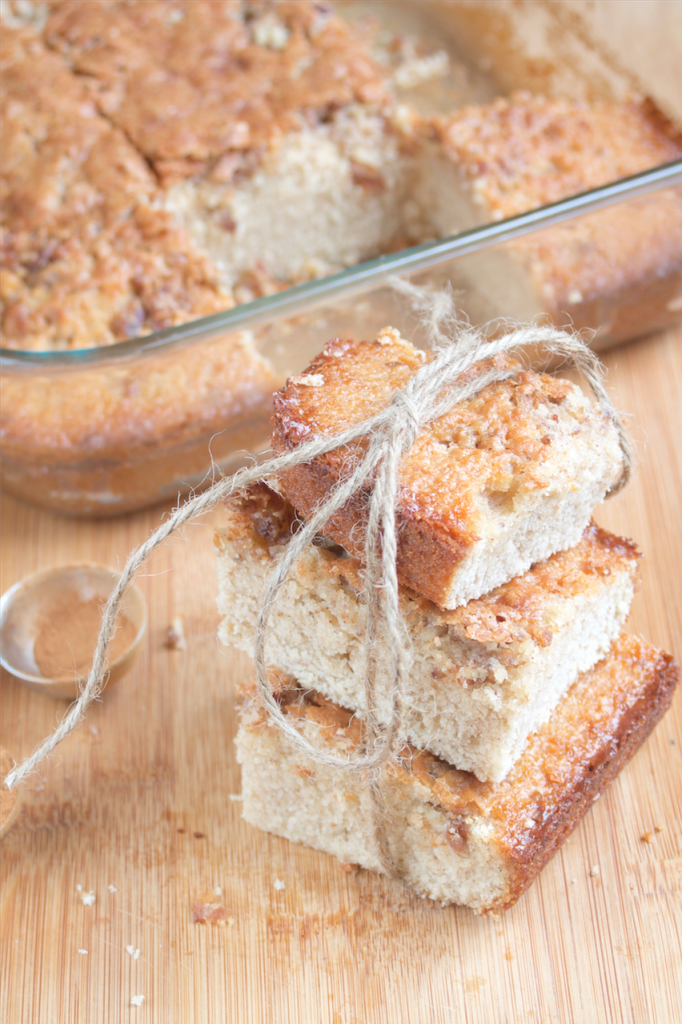 Baking is just more fun in the Fall and Winter. You get to stand near the oven to stay warm, make something delicious, and wear oversized sweaters to hide how much you've been eating. What's not to love?
My favorite things to bake on the weekend is anything I can have for breakfast or take to work and eat with a cup of coffee. Put this next to a cup of coffee and a spoon of almond butter and you won't be disappointed.
Pumpkin spice is just a mix of a bunch of other spices, so if you don't have it on hand just use cinnamon, nutmeg, allspice, and/or cloves. This recipe doesn't actually have any pumpkin in it but neither do pumpkin spice lattes and that's never bothered anyone.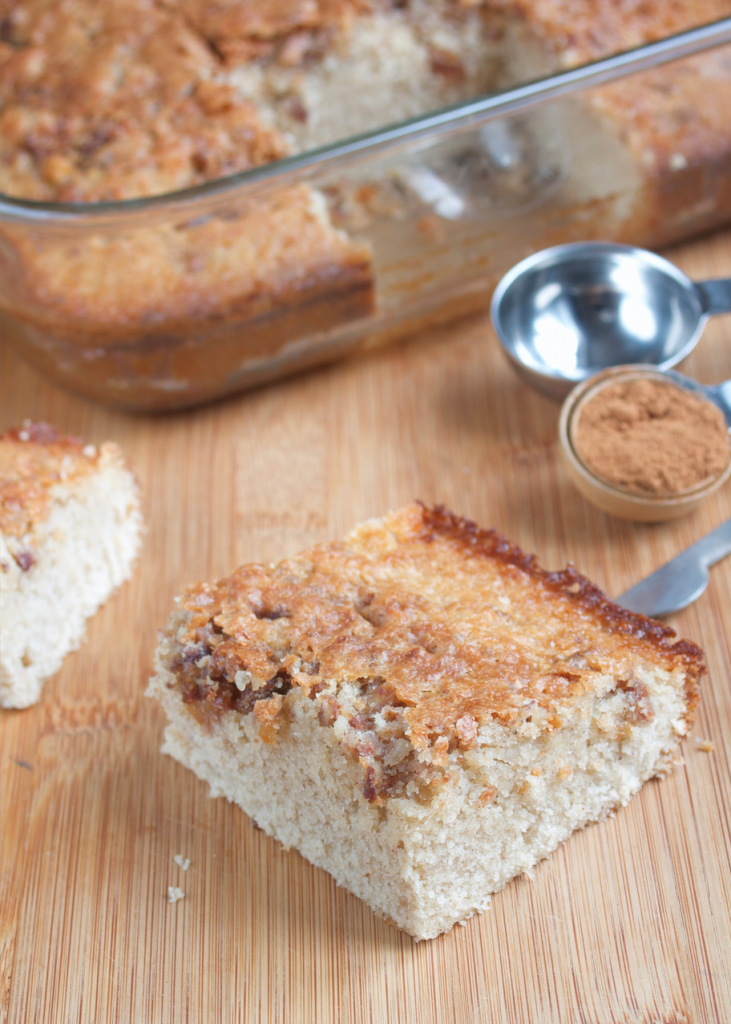 I really liked this more like a crumb cake with chopped pecans and raisins to add some texture, but it'd also be great without any mix-ins and covered with a cream cheese frosting.
Gluten-Free Pumpkin Spice Loaf Cake
Prep time: 15 minutes
Cook time: 30 minutes
Ingredients(Makes 12 squares):
1 cup white sugar

1/3 cup brown sugar

1 cup all-purpose gluten-free flour

1/2 teaspoon baking soda

1/2 cup milk

1/2 cup butter, melted

2 eggs

1/2 teaspoon vanilla extract

1 Tablespoon pumpkin spice

1/2 cup finely chopped walnuts or pecans(optional)
Method:
Preheat your oven to 350 degrees.

In a large bowl, mix together all of the sugar, flour, and baking soda.

Add in the milk, butter, eggs, extract, and spice and mix well until it forms a batter.

Mix in the chopped nuts if using.

Grease an 8 x 8 baking pan thoroughly.

Pour the batter into the baking tray.

Bake for 25-30 minutes until the center is cooked through.

Remove from the oven and let cool before cutting.