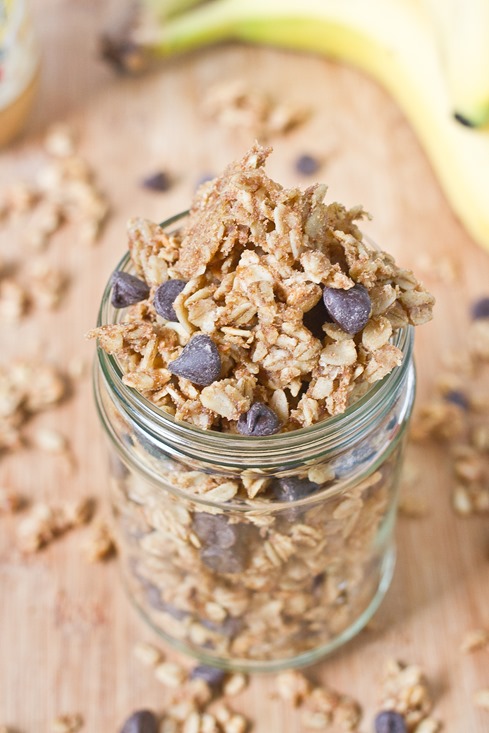 I've eaten yogurt, granola and a sliced banana for more meals this past month than I'm willing to admit. I'm not sure if it's because it's so good or so easy; it's probably a bit of both. I never knew if you could cook the banana flavor into the granola until I saw this recipe. That gave me all the confidence I needed to try it out.
This is the kind of granola I have no trouble eating all by itself. It has every flavor and texture in it you could possibly want. The clusters are slightly softer than normal granola because of the bananas; it reminds me of the crusty outside of slightly overcooked banana bread. It's great to eat with just about any flavor of yogurt, too.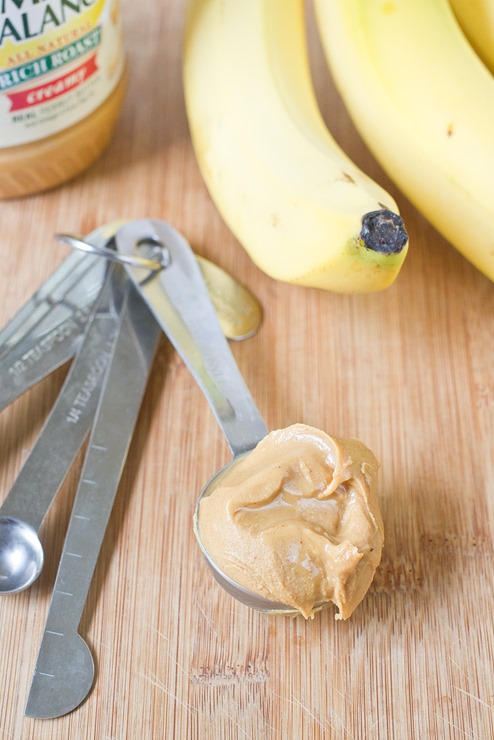 This granola tasted fresher than any I've tried before. It's great to make for yourself if you will eat it over the course of a week but might not be the best to give as a gift to someone. Make sure to refrigerate this to keep it its freshest.
Peanut Butter Banana Granola
Prep time: 10 minutes
Cook time: 30 minutes
Ingredients(Makes about 3 cups)
1 banana, mashed
2 cups rolled oats
1/4 cup maple syrup
2 Tablespoons peanut butter
2 Tablespoons oil
1/2 teaspoon cinnamon
1/2 teaspoon vanilla extract
1/4 teaspoon salt
1/2 cup chocolate chips(optional)
1/2 cup chopped nuts(optional)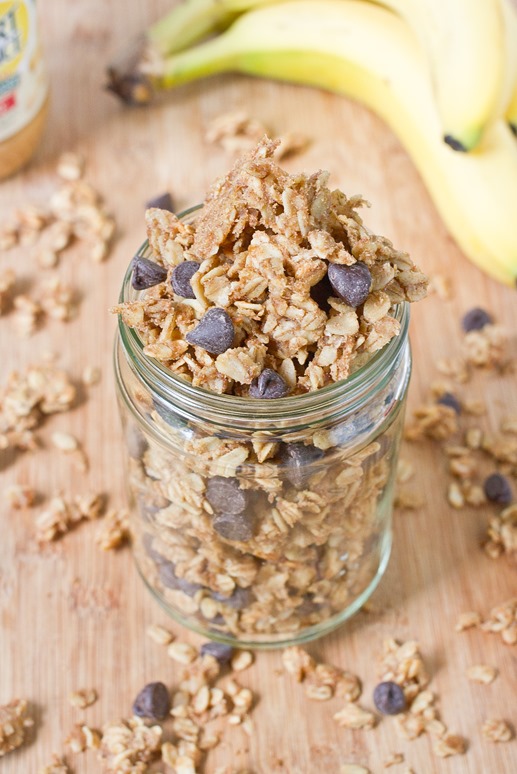 Method:
Preheat your oven to 350 degrees.
In a large bowl, mix together the banana, oats, syrup, peanut butter, oil, cinnamon, vanilla and salt until evenly mixed.
Spread the oats out in a thin layer on a non-stick baking surface.
Bake for 25-30 minutes, breaking up the oats into clusters about 20 minutes into baking.
When the clusters are golden and firm, remove them from the oven and let them cool.
Once the granola has cooled, add chocolate chips or nuts if using. Store in a sealed container in the refrigerator when not eating.