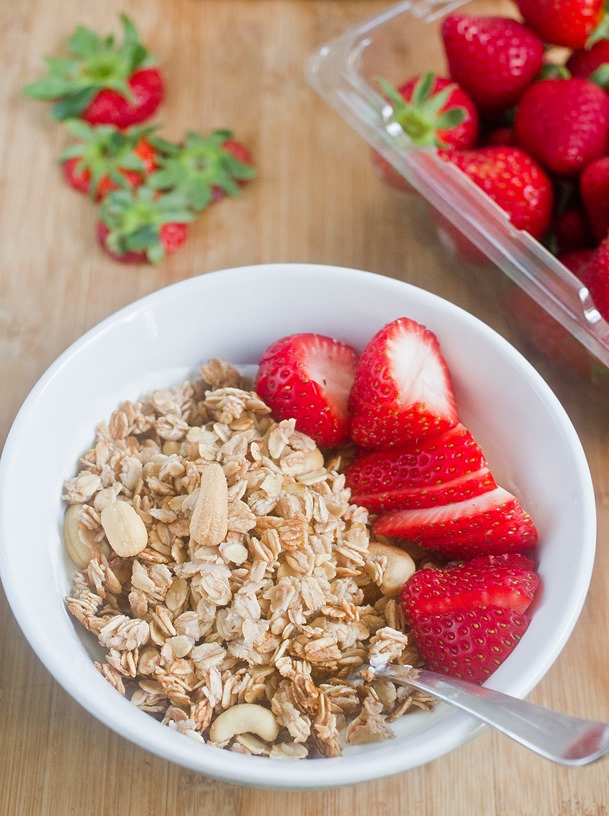 The best thing about Spring so far has been buying produce that's not potatoes or shipped from the other side of the country at the supermarket. I even got suckered into buying a plant just because it was on sale and comes from a local town; I'm a marketer's dream.
After a long, exciting weekend outdoors I couldn't bring myself to do much more on Sunday night other than stay in watching TV and making this granola. Thankfully the recipe is simple enough that you can throw it together whenever. The next morning I slept through my alarm for almost an hour and hastily threw together a breakfast of yogurt, fresh strawberries, and this granola. Even on the run it tasted delicious.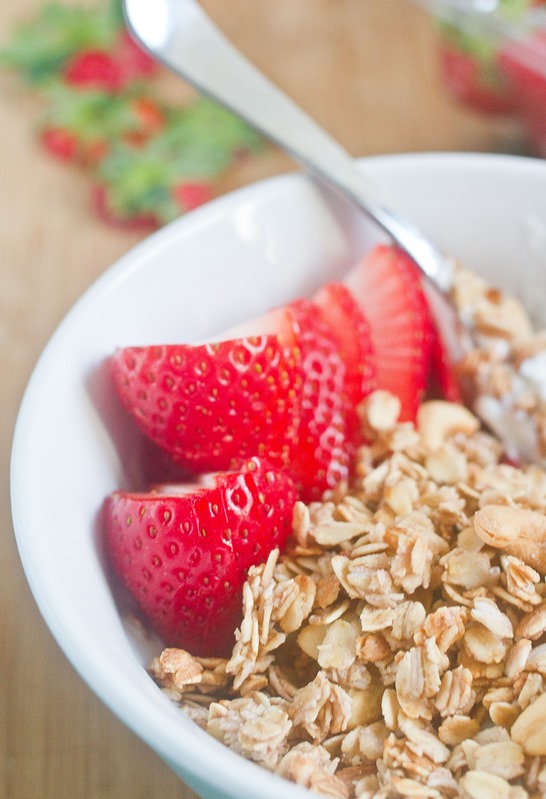 The flavor of this granola is very subtle which is great over plain or vanilla yogurt in the morning before your taste buds really wake up. If you don't feel like making the strawberry syrup you can also mix 6 Tablespoons of maple syrup with 2 Tablespoons of a good strawberry jam and have the same flavor.
Strawberry Cashew Granola
Prep time: 5 minutes
Cook time: 25 minutes
Ingredients(Makes 2 1/2 cups):
2 cups rolled oats
1/2 cup strawberry syrup
1/4 teaspoon salt
2 Tablespoon vegetable oil
1/2 cup roasted salted cashews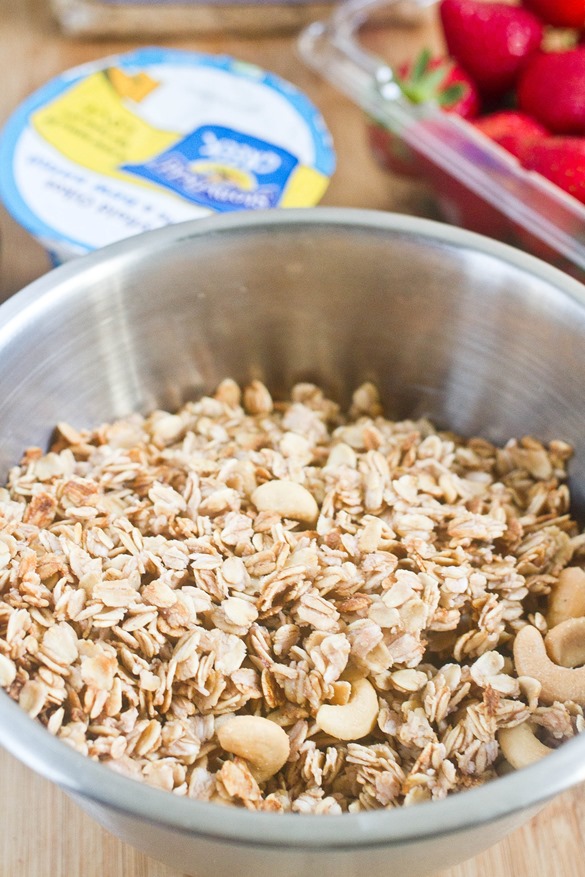 Method:
Preheat your oven to 350 degrees.
In a large bowl mix together the oats, syrup, salt, and oil.
Spread the oat mixture over a non-stick baking surface in a thin layer.
Bake for 20-25 minutes until the oats are toasted.
Remove from the oven and let the granola cool.
Break the granola apart and toss the clumps with the cashews.
Store in an air-tight container at room temperature.