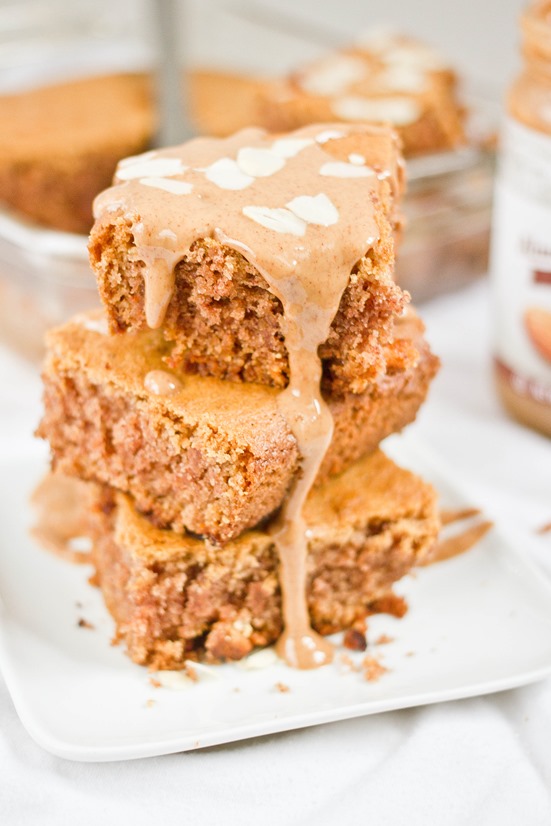 *National Almond Day may have been two days ago but there's still time to enter to win an almond prize pack.*
I get asked a lot whether almond flour can be used in a recipe in place of almond meal and vice versa. I've never found much of a difference when baking with either one. Almond flour is lighter and finer than almond meal and generally better for light and airy baked goods.
I used a very fine almond flour for these and couldn't believe how much they melted in your mouth for something that's grain-free. The almond butter and almond flour together make a great flavor that's more than your average blondie has.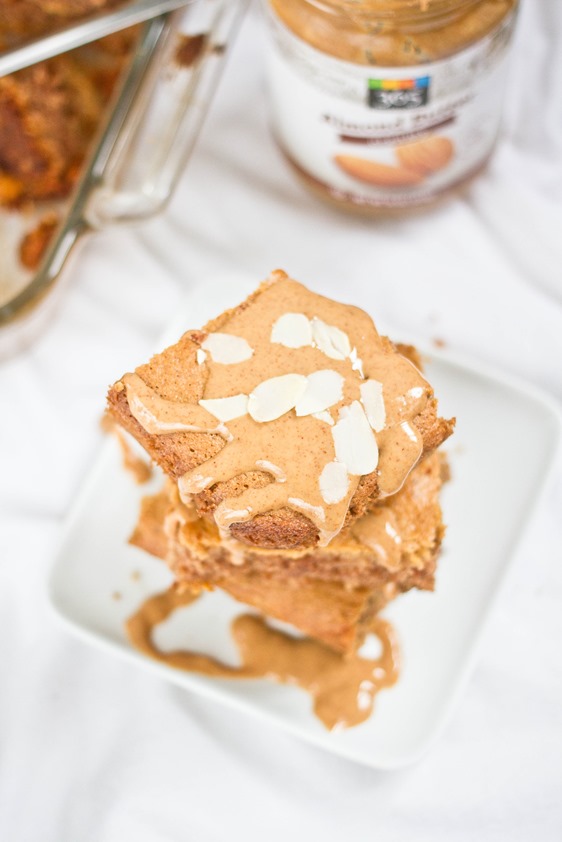 These are definitely on the cakier side of blondies. I would love to figure out how to make them more fudgy, but still had no complaints with this recipe. Next time I would consider making a buttercream frosting to put on top of them.
White Chocolate Almond Blondies
Prep time: 10 minutes
Cook time: 30 minutes
Ingredients:
1 cup almond flour or almond meal

3/4 cup sugar

3/4 teaspoon baking soda

1/2 teaspoon salt

3 eggs

1/4 cup natural almond butter

1/2 cup butter, melted

1 teaspoon vanilla extract

1/2 cup white chocolate chips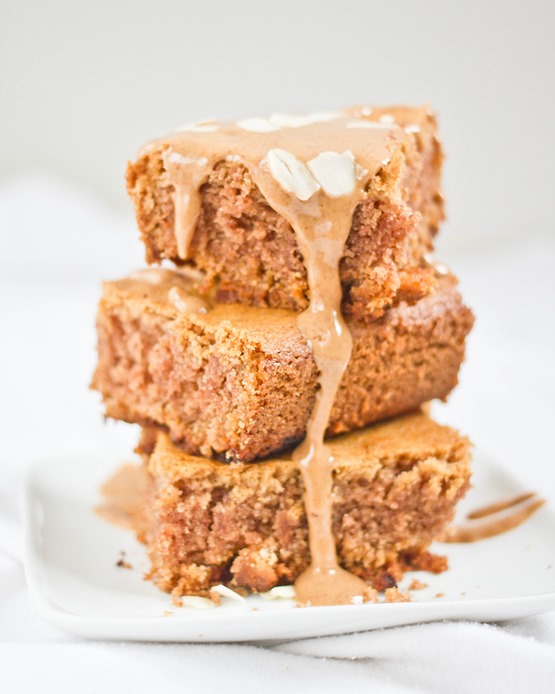 Method:
Preheat your oven to 350 degrees

In a large bowl, mix together the almond flour, sugar, baking soda and salt.

Beat in the eggs and almond butter until fully incorporated.

Slowly mix in the melted butter and vanilla extract until evenly mixed.

Pour the batter into a greased 8 x 8 baking pan.

Sprinkle the white chocolate chips over the batter and gently press them in.

Bake for 25-30 minutes until the center of the blondies has set.

Let them cool before cutting.