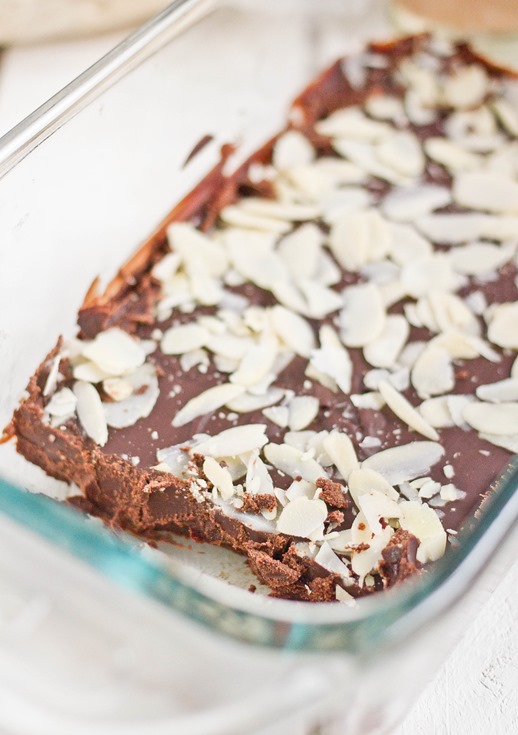 It's no surprise that I'm a fan of almonds in all form on this blog, whether its almond butter, almond flour or just almonds. I'm still trying to wrap my mind around where the milk comes from though.
The Almond Board of California alerted me that tomorrow, February 16th, is National Almond Day and what better way to celebrate than with a recipe and a giveaway?
I came across this crazy delicious recipe for coconut fudge on the Whole Foods recipe blog and had to try it out with almonds. I knew if the finished result tasted anything like chocolate covered almonds it would be right up my alley.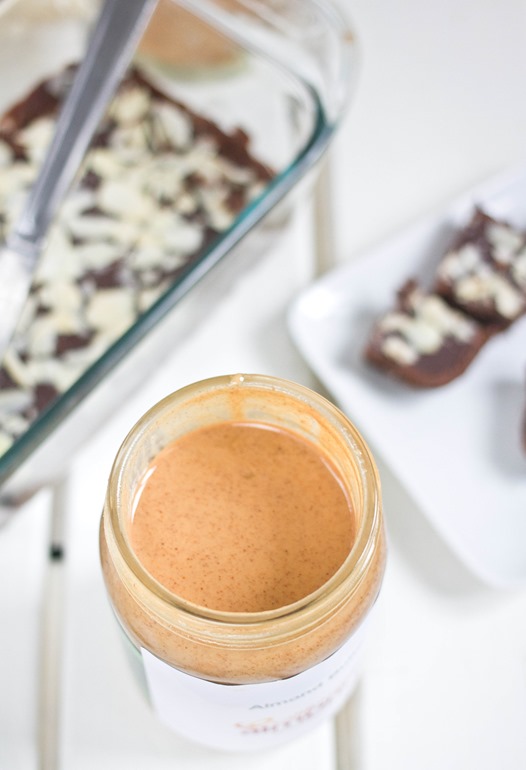 Salt and almonds are the perfect way to dress up a simple fudge recipe. You could add a little sugar into the melted chocolate but the simple flavor and crunch of the almonds shine through without anything added.
Almond Butter Fudge
Prep time: 15 minutes
Cook time: 0 minutes
Ingredients(Makes about 20 servings):
1 1/4 cups chocolate chips
3 Tablespoons butter
2 Tablespoons natural almond butter
3 Tablespoons water
1 teaspoon vanilla extract
1/2 teaspoon sea salt
1/4 cup shaved almonds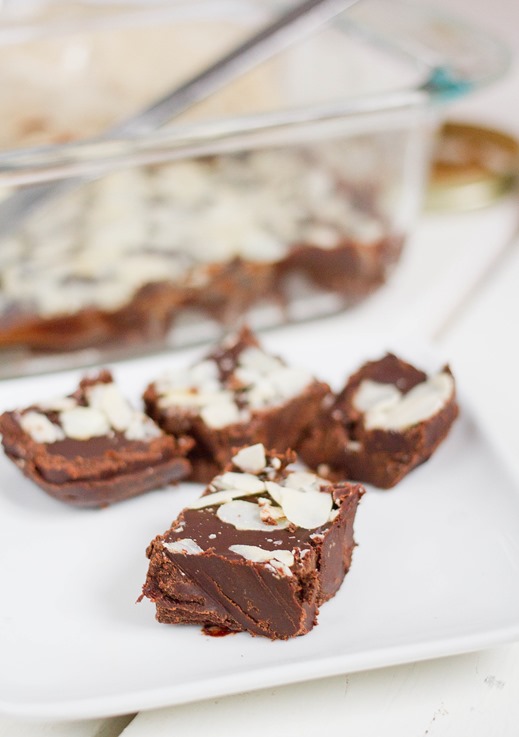 Method:
In a medium-sized bowl, melt together the chocolate chips and butter until they are runny and smooth.
In a separate bowl, beat the almond butter, water, vanilla extract and salt together until evenly mixed.
Stir the wet mixture into the melted chocolate and mix until smooth.
Grease the bottom and sides of an 8-inch loaf pan or other small Tupperware.
Pour the fudge into the load pan and lightly shake until it has set in an even layer.
Sprinkle the sliced almonds over the top of the fudge and press them in gently.
Refrigerate for 30 minutes until the fudge has set before cutting into 1-inch squares.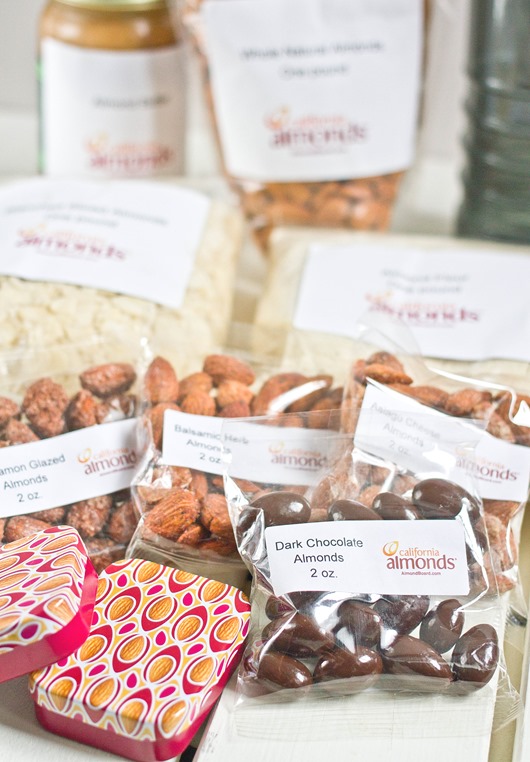 Now for the exciting part. The Almond Board of California is giving away an almond prize pack to one random US reader. You'll get the same package I received including almond butter, almonds, slivered almonds, almond flour, and flavored almonds. To enter, leave a comment for each entry below.
The giveaway is open until Wednesday, February 20th. Good luck!