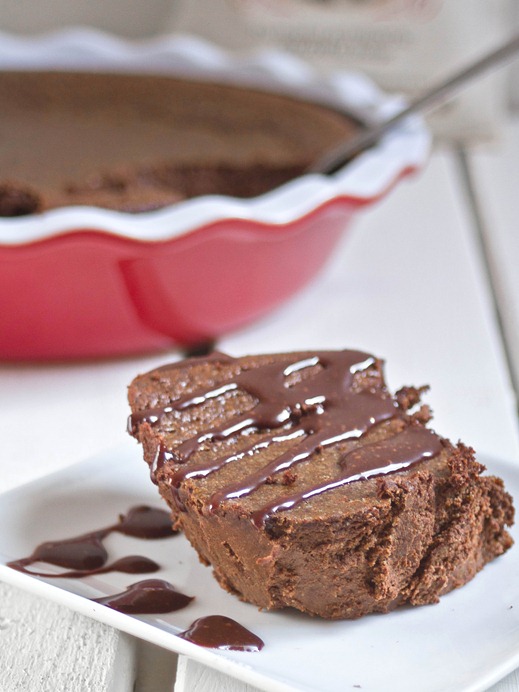 It's no secret that my favorite food group is chocolate. I could eat it every day and was very excited when American Heritage Chocolate approached me and asked if I'd like to do some baking with their chocolate for Thanksgiving. Their company is all about producing authentic 18th century-style chocolate and what better time to celebrate that then during a holiday established by George Washington himself in the 18th century?
They sent me a package of goodies including hot cocoa mix, chocolate sticks and baking chocolate along with measuring spoons and pie pan. After tasting it and getting familiar with the flavors I tried this recipe and nailed it(if I can say so myself) on the first try.
I wasn't sure exactly what to call this. Technically it's not a cake since there's no sort of flour in it, just eggs and dairy which makes it a custard. The texture is very similar to a flourless chocolate cake recipe—super soft and melts in your mouth.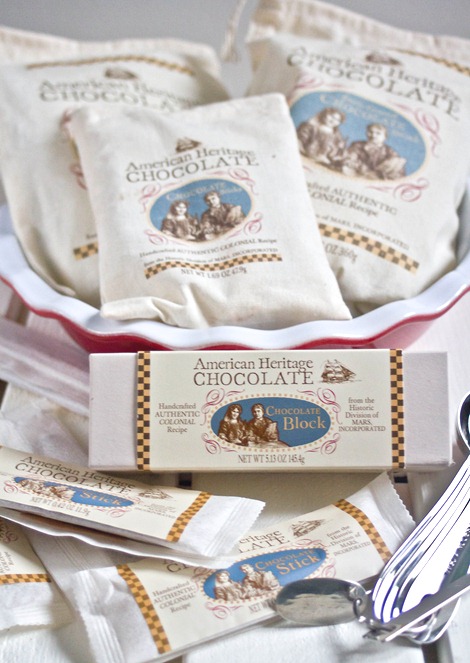 My favorite thing about their chocolate is that it's slightly spicy. They add in anise, cinnamon, nutmeg, orange peel, anise seed, annatto, and red pepper just like chocolate was made in the 18th century, but none of the flavors are too overpowering to take away from the cocoa. If you make this recipe using standard hot cocoa mix, I would recommend adding tiny amounts of any of these spices from your cupboard to make the flavor more enticing.
Chocolate Pumpkin Baked Custard
Prep time: 10 minutes
Cook time: 40-50 minutes
Ingredients(Makes 12-16 servings):
* I roasted and pureed half of a butternut squash. You could also use a canned pumpkin.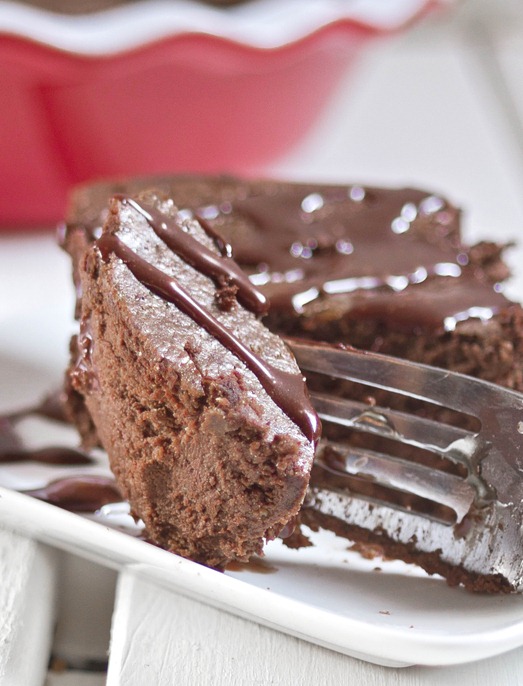 Method:
Preheat your oven to 375 degrees.
In a large bowl, beat together all of the ingredients until they're homogenized. Don't worry about the chocolate mix dissolving since that will happen as it bakes.
Grease a 9-inch cake or pie pan.
Pour the batter into the pan and bake for 40-50 minutes until the center has set and a cake tester comes out clean.
Remove from the oven and serve hot with whip cream, ice cream, or a chocolate fudge sauce.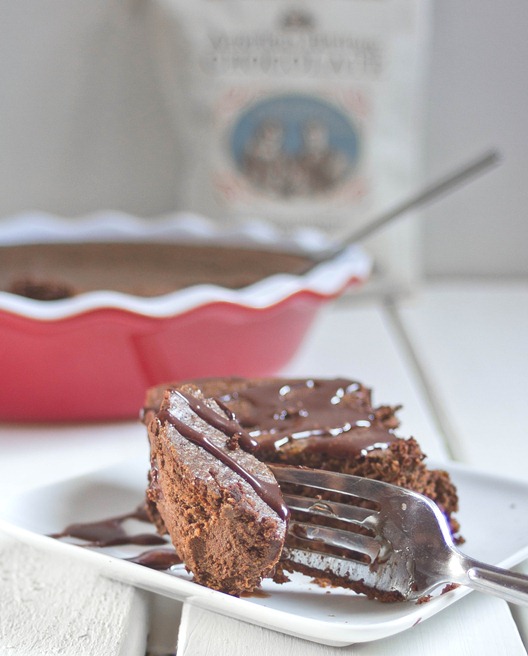 Who's bringing the ice cream?