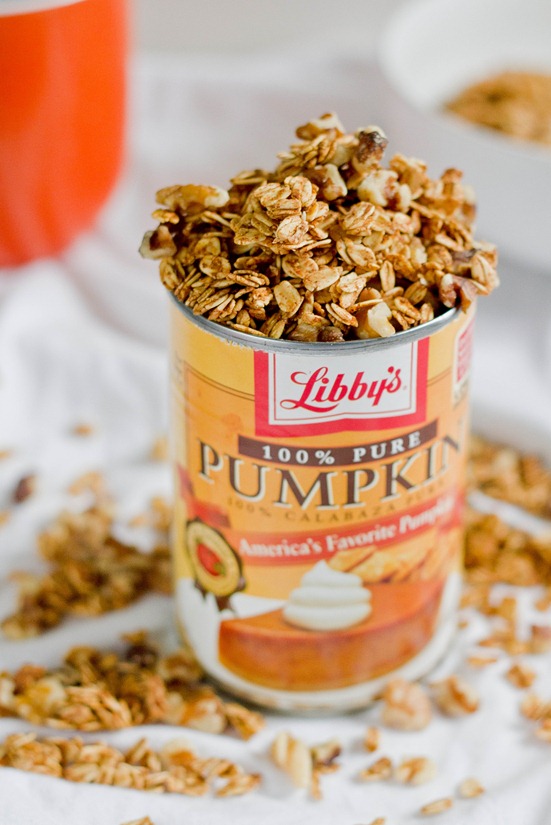 It was really only a matter of time before I combined pumpkin and granola, wasn't it?
If you like granola and yogurt with a cup of tea on crisp Fall morning, this is definitely a recipe for you. Most of the flavor comes from the pumpkin spice rather than the actual pumpkin. Still it tastes(and smells!) delicious.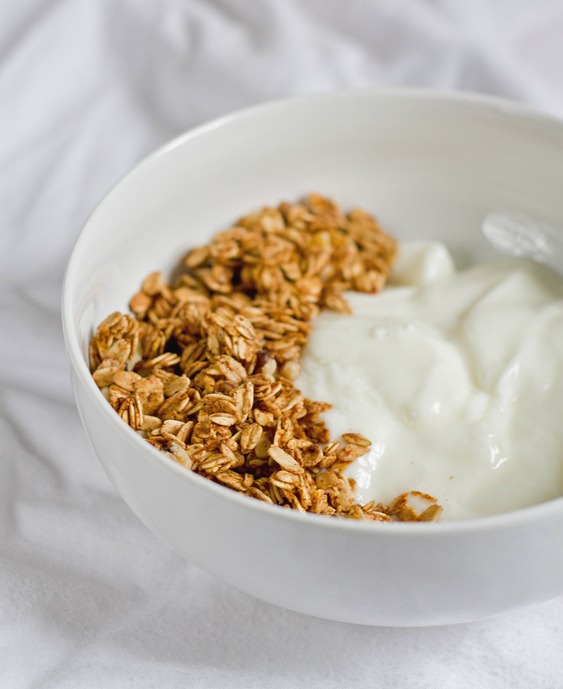 If you don't have pumpkin pie spice on hand, just use a mix of cinnamon, allspice, ginger, cloves, and nutmeg to get the same flavor. You can also add in an extra 1/2 cup of raisins or dried apple slices if you want to add a touch of sweetness.
Homemade Pumpkin Granola
Prep time: 10 minutes
Cook time: 25 minutes
Ingredients(Makes about 3 cups):
2 1/2 cups rolled oats
1/4 cup maple syrup
2 Tablespoons pumpkin puree
2 Tablespoons cooking oil
1 Tablespoon pumpkin pie spice
1/4 teaspoon salt
1/2 cup crushed walnuts
Method:
Preheat your oven to 350 degrees.
In a large bowl, mix together the oats, maple syrup, pumpkin, oil, spice and salt thoroughly.
Lay the wet oats out on a non-stick baking surface in a thin layer.
Bake for 25 minutes, breaking up the oats around 10-15 minutes before taking them out of the oven.
Let the oats cool completely once they're done.
Mix in the walnuts and store the granola in a sealed container at room temperature for up to 2 weeks.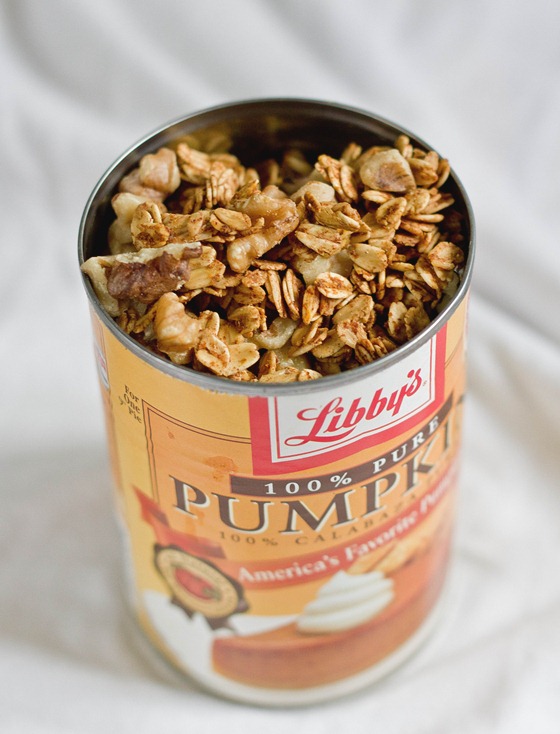 You can also feel free to add white chocolate chips and candy corn. I can say from experience that that's a winning combination.